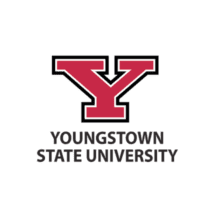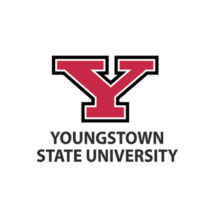 SHRM-Aligned Human Resources Education at Youngstown State
Youngstown State University appears in our ranking of the 25 Best Return On Investment Degrees in Human Resource Management (Bachelor's).
At Warren P. Williamson Jr. Hall, the College of Business Administration delivers a BSBA in Human Resource Management for Youngstown State University Penguins to learn processes for selecting and retaining a valuable workforce. Chaired by Dr. Rangamohan Eunni, a 2016 Distinguished Professor of Scholarship Award recipient, this 120-credit, AACSB-accredited program leads toward SHRM certification with an optional employee relations minor. Undergrads take courses like Workplace Ethics, Management Information Systems, and Talent Development at a 14:1 student-teacher ratio. Upperclassmen secure 16-week internships, such as FirstEnergy, JPMorgan Chase, Aerotek, State Farm, Covelli Enterprise, and Cintas, for 87 percent job placement. Majors might also volunteer with WCBA Dare to Care, continue for a Master of Business Administration, join Beta Gamma Sigma, venture abroad to Prague, enter the Business Leaders Program, and conduct Small Business Development Center projects.
About Youngstown State University
Youngstown State University originated in 1908 when the YMCA founded the Youngstown Association School for adult-focused evening law courses. In 1921, it was renamed the Youngstown Institute of Technology as vocational programs were developed. In 1922, it purchased the John C. Wick Mansion on Lincoln Avenue for more classroom space. Six years later, it became Youngstown College (YoCo). In 1931, the main building now called Jones Hall was erected. In 1941, it merged with Dana's Musical Institute in Warren. In 1944, President Howard W. Jones succeeded in getting regional accreditation. In 1955, it again changed its title to Youngstown University. On September 1, 1967, Youngstown was invited into the University System of Ohio. In 1975, YSU became fully coeducational with women's sports teams available. In 1991, Youngstown State University won its first NCAA Division I-AA football championship. By 2010, the Williamson College of Business Administration had built its LEED-certified home.
Endowed for $259.3 million, Youngstown State University now employs 969 faculty teaching 11,386 undergrad and 1,258 post-grad Penguins from 56 countries online or at the 140-acre Mahoning Valley campus of Northeast Ohio with 200+ clubs like the International Business Organization. In 2016, Youngstown State received the SHRM Outstanding Student Chapter Award. In 2019, YSU had the Ohio Society for Human Resource Management Council Award recipient. Youngstown State University won the 2019 SBDC Excellence & Innovation Award too. The U.S. News & World Report ranked Youngstown among the top 153 Midwest schools with the 143rd best social mobility. On Niche, YSU boasts America's 305th best public education and 310th best dining experience. College Consensus named Youngstown State University the seventh most affordable institution. College Factual crowned YSU the 71st best human resources value. PayScale placed YSU 692nd with an average 20-year ROI of $256,000.
Youngstown State University Accreditation Details
On August 3, 2018, the Higher Learning Commission of the North Central Association (HLC-NCA) sent Youngstown State University a new Institutional Status Report that extended the Level VI accreditation through 2027-28 under President James Patrick Tressel, who earned the Paul "Bear" Bryant Coach of the Year Award. Located 401 miles west via Interstate 80 in Chicago, this giant 19-state Great Lakes Region accreditor is authorized by the U.S. Education Department to evaluate YSU's 17 associate, 93 bachelor's, 50 master's, and four doctoral degrees. Further, the Williamson College of Business Administration was reaffirmed by the Association to Advance Collegiate Schools of Business (AACSB) in 2014. The Society for Human Resource Management (SHRM) also formally recognized Youngstown State on October 6, 2017.
Youngstown State University Application Requirements
Enrollment at Youngstown State University is classified as "minimally difficult" by Peterson's though only 7,148 of the 10,541 Fall 2018 applicants were victorious for 68 percent acceptance. First-year Penguins waddling toward the BSBA in Human Resource Management must culminate at least 16 college-prep units. Only conditional admission is available for high school GPAs below 2.0. Freshmen need a minimum 17 ACT or 920 SAT score. General Education Development (GED) students are welcome with scores above 145. The Class of 2022 presented a mean GPA of 3.13. The middle 50th percentile had SAT scores of 420-540 for Reading and 430-550 for Math. Mid-range admitted ACT scores were 19-25. The Williamson College of Business Administration lets undergrads transfer up to 90 semester credits graded C or better. Completing the ODHE Transfer Module with three English and three math credits is preferred. Certain non-U.S. residents need a minimum 6.0 IELTS, 58 PTE, 67 TOEFL iBT, or Level 5 ELI score.
Youngstown State University has rolling undergrad admission until August 1st for Fall, December 1st for Spring, and April 15th for Summer starts. February 15th is the priority date for financial aid consideration. International freshmen must apply before June 1st or November 1st. Foreign transfers from U.S. institutions have until June 15th and November 15th. Accordingly, prospective BSBA in Human Resource Management majors should submit the $45 YSU Application online. Send official transcripts electronically or to 104 University Plaza in Youngstown, OH 44555. Forward test scores using SAT/TOEFL code 1975 or ACT code 3368. Attach supplemental materials, such as the GED certificate, superintendent's exemption notice, resume, personal statement, and reference form. Contact (877) 468-6978 or [email protected] with questions.
Tuition and Financial Aid
For 2019-20, Youngstown State University is charging in-state BSBA in Human Resource Management majors bulk-rate tuition of $4,605 each semester. Undergrads cover the $296 instructional fee and $87 general fee for $383 per credit. Non-resident surcharges are $15 per credit or $180 each full-time semester. Living at the Greater Pittsburgh campus' dorms like Kilcawley House adds $4,700 by term or $9,400 yearly for room and board. If available, single rooms bill another $1,440. Upgrading from Bronze to Gold meal plans for Christman Dining Commons costs $180. YSU budgets $1,100 for textbooks and $3,384 for miscellaneous needs. Annual undergrad attendance equals about $22,851 in-state or $23,211 out-of-state. Advancing into the Master of Business Administration would require $514 per credit.
According to the NCES College Navigator, the Office of Financial Aid in Meshel Hall Room 203 helps 98 percent of new full-time YSU Penguins enroll with tuition assistance averaging $8,371 each for $13.82 million combined. Business funds include the Williamson Leadership Scholarship, Richard & Mary Price Scholarship, Joseph Dolwick Scholarship, Harry & Helene Meyer Scholarship, Brittany Szwedko Memorial Scholarship, Abe Harshman Scholarship, Eugene Green Memorial Scholarship, Naseeb Kaleel Scholarship, Scott Schulik Leadership Scholarship, and William Battin Scholarship. The President's Scholarship gifts $16,000 total to freshmen achieving a minimum 27 ACT or 1280 SAT score. The $8,000 Trailblazer Scholarship assists first-generation and ethnic minority students with cumulative GPAs above 3.0. Federal resources, such as the Pell Grant or Iraq and Afghanistan Service Grant, require FAFSA applications code 003145. Ohioans could also claim the Opportunity Grant, War Orphans Scholarship, Horatio Alger Scholarship, Cleveland SHRM Scholarship, Beat the Odds Scholarship, and more.
Keep reading about Youngstown State University at the Williamson College of Business Administration website.