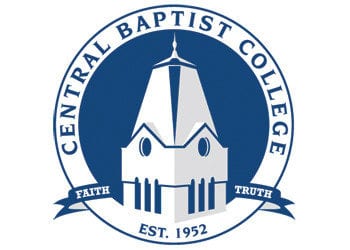 Affordable, Accredited HR Training Available at Central Baptist
Central Baptist College is also featured in our ranking of the 30 Most Affordable Online Bachelor's in Human Resource Management.
Since 2000, the Professional Adult College Education (PACE) Program has granted a BS in Human Resource Management for non-traditional Central Baptist College Mustangs to learn effective business strategies that improve workforce performance. Chaired by Dr. Mary Elizabeth Cantrell, this 120-credit, HLC-accredited option is available 100 percent online on Canvas or with weekly evening sessions after 6PM at Conway's David T. Watkins Academic Hall. Working adults enroll in one course, such as Employment Law, Collective Bargaining, or Organizational Leadership, each five-week term for $445 per credit. Majors might also transfer from the AA in Business, take the Prior Learning Assessment, earn the SOAR Grant, join the Central Arkansas SHRM Chapter, and minor in Bible.
About Central Baptist College
Central Baptist College originated in 1952 when the North American Baptist Association founded the Central College for Christian Workers at Little Rock's Temple Baptist Church. In 1953, President Ross Nathan Jackson acquired the former Central College for Women for $85,000 to build its permanent campus. After its 32-mile relocation, it was renamed Conway Baptist College in 1954. In 1962, the Central Baptist College name was adopted. One decade later, CBC joined the American Association of Bible Colleges. On June 21, 1985, Central Baptist earned initial accreditation from the North Central Association. By 2006, CBC had passed the enrollment mark of 500 for the first time. In 2015, Central Baptist College became an American Midwest Conference member for NAIA Division I athletics. In 2019, CBC unveiled its 16,000-square-foot Story Library and Ronald V. Mitchell Archives.
Endowed for $3.3 million, Central Baptist College now employs 28 full-time and 76 part-time faculty instructing 732 Mustangs from eight countries online or on its 15-acre Conway campus in Central Arkansas with 20+ clubs like the President's Leadership Council for 64 percent retention. In 2019, CBC received 21 Arkansas College Press Association Awards. In 2018, Central Baptist won Victory Media's Military Friendly Gold Top 10 School Award. Central Baptist College accepted a 2019 NIH Institutional Development Award too. The U.S. News & World Report ranked CBC the 58th best Southern school and 54th top social mobility performer. On Niche, CBC boasts America's 21st safest environment, 187th best dorms, and 277th most conservative students. College Factual placed Central Baptist 155th for human resource management education. PayScale picked CBC 18th in Arkansas with a $68,000 median mid-career salary. Washington Monthly crowned Central Baptist College the 278th best baccalaureate institution.
Central Baptist College Accreditation Details
On June 23, 2015, the Higher Learning Commission of the North Central Association (HLC-NCA) Institutional Actions Council sent formal notification to Central Baptist College that reaffirmed the Level II accreditation through the next 2024-25 review under President Terry Kimbrow, M.S., who earned the Dan Nabholz Leadership Award. Located 644 miles north via Interstate 57 in Chicago, Illinois, this massive 19-state Midwest Region accreditor is authorized by the U.S. Department of Education to evaluate CBC's three associate and 25 bachelor's degrees.
Central Baptist College Application Requirements
Enrollment at Central Baptist College is classified as "moderately difficult" by Peterson's because only 197 of the 318 Fall 2018 applicants were chosen for competitive 62 percent acceptance. First-year Mustangs chasing the BS in Human Resource Management must have finished eight semesters of high school or the GED equivalency exam. Minimum secondary GPAs of 2.50 are mandated. The Professional Adult College Education (PACE) Program is reserved for full-time working people ages 25 and older. Assured admission requires at least 19 ACT or 1010 SAT composite scores. Reading and writing SAT scores must be 510 or better. The Class of 2022 achieved an average 3.14 GPA, 21 ACT, and 1030 SAT marks. Eligible transfers will hold 15+ credits from accredited colleges with good institutional standing and 2.0 or higher GPAs. The PACE Program accepts up to 90 transferred credits graded A-C. Foreign learners from non-English countries must exceed the 500 TOEFL pBT or 61 TOEFL iBT minimum.
Central Baptist College has ongoing admission to start the PACE Program any five-week term. Final deadlines are currently December 6th, January 24th, February 28th, April 10th, June 14th, July 19th, August 30th, and October 4th. Tuition deposits of $100 are refundable until May 1st. On-campus undergrads must submit housing deposits by July 1st. The Leadership Scholars Program closes on February 1st. Priority dates for non-U.S. residents are July 15th and November 1st. Accordingly, complete the CBC Application online for $25. Send academic transcripts to 1501 College Avenue in Conway, AR 72034. Forward official tests using SAT/TOEFL code 0788 or ACT code 0119. Attach extra materials, such as the transfer authorization form, certification of finances, I-20 application, and MMR immunization record. Contact (501) 329-6872 or [email protected] with questions.
Tuition and Financial Aid
For 2019-20, Central Baptist College is charging traditional undergrads $505 per credit. Bachelor's tuition adds the $250 technology fee, $75 publication fee, $200 library fee, and $225 services fee each semester. Athletic insurance costs $500 per year. Science lab courses incur a $60 fee apiece. Room reservation deposits of $150 are mandatory. Living at the Conway campus dorms like Dickson Hall incurs $3,750 to $4,500 for semester room and board. CBC budgets $1,350 for textbooks and $2,254 for personal expenses each year. Traditional annual attendance equals $27,304 on-site or $20,122 if commuting. The PACE Program bills non-traditional adults $445 per credit. BS in Human Resource Management majors skip course fees for an estimated four-year $53,400 total.
According to the NCES College Navigator, the Financial Aid Office in David T. Watkins Academic Hall helps 100 percent of new full-time CBC Mustangs enroll with assistance averaging $8,750 each for $1.18 million combined. Institutional funds include the Gwen Frith Scholarship, Merle Evans Scholarship, Wilbur Daughtery Scholarship, David Carson Memorial Scholarship, Rena Hoggard Scholarship, Earl Keele Memorial Scholarship, Worden Baptist Church Scholarship, Lloyd Winters Scholarship, Cora Myrtle Smith Scholarship, Brittany Parrish Memorial Scholarship, Rev. Elbert O'Steen Memorial Scholarship, Ola Smith Scholarship, Lela Kendall Jobe Scholarship, and Virginia Ratliff Scholarship. The Ministers Tuition Grant covers 50 percent of tuition for spouses and children of ordained Baptist preachers with minimum 2.0 GPAs. The $2,000 Toad Suck Daze Community Service Scholarship has a March 15th deadline for Faulkner County residents with 20+ hours of volunteer work. Federal resources, such as the Pell Grant and Direct Unsubsidized Loan, require FAFSA applications coded 001093. Arkansans also apply for the Go! Grant, Single Parent Scholarship, Military Dependents Scholarship, Governor's Distinguished Scholarship, and others.
Learn more about Central Baptist College at the Professional Adult College Education Program website.