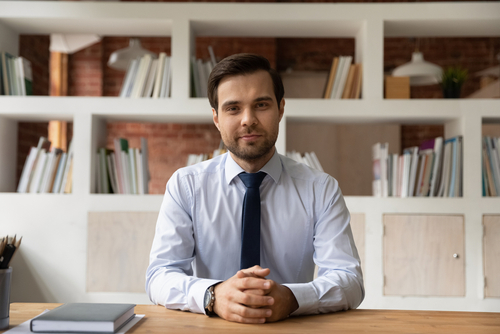 The job outlook for human resources professionals is excellent.  According to the Bureau of Labor Statistics, employment in human resources is expected to grow faster than average at a rate of 8 percent, thus creating 58,800 new jobs by 2031.  More businesses are finding it increasingly important to expand their human resources support staff in order to:
find replacements for workers retiring
keep quality employees
deal with more complex employment laws
The role of HR analyst is becoming increasingly popular.  What does an HR analyst do?  The following is a complete explanation of what sets a human resources analyst apart from the crowd of opportunity.
What Does a Human Resource Analyst Do?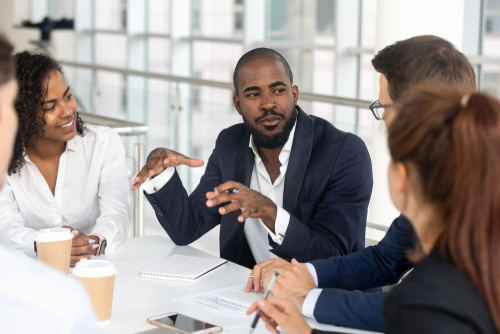 The HR analyst job description is robust.  As one of the most vital positions in the HR world, human resource analysts are given the duty of ensuring that all employees and managers are informed on the status of:
An HR analyst compiles information relevant to the company. They use human resources information system programs like HRIS to manage HR data more accurately.  An HR analyst gathers statistics on salaries for specific job openings or analyze results from personality tests to select ideal job candidates.  They may support the Manager of HR Analytics by assisting with data analysis activities.
Some are tasked with improving employee training programs.  These specialized analysts may also conduct surveys to gain information on job satisfaction before analyzing data.  They use the results of their data analysis to recommend solutions to company managers to boost labor relations.
Over the course of a workday, an HR analyst might:
research and analyze data
develop ad hoc reports or metrics
meet with management to address issues and provide recommendations
write detailed reports for management
troubleshoot data
assist in the implementation of human resources programs
coach new team members
review job descriptions
design continuous improvement initiatives
ensure full compliance with data privacy guidelines
Many HR analysts work directly with human resources directors to design an efficient department budget.  They ensure that certain job responsibilities are assigned to appropriate employees through performance evaluation tools.
Work Environment for Human Resources Analysts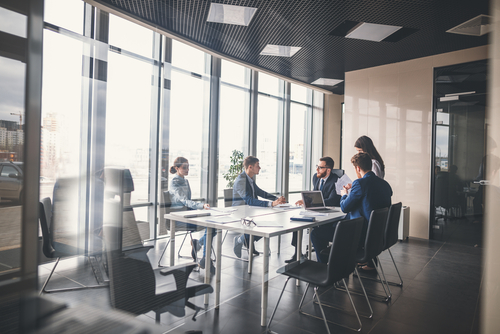 Just like other human resources specialists, HR analysts are employed in nearly every industry, ranging from office administrative services and management of companies to the federal and state government. However, the highest percentage of human resource analysts are employed in the employment services industry, which includes:
employment placement agencies
temporary job services
employer organizations
They work where they can use their expertise to evaluate appropriate job responsibilities. In addition, many businesses hire HR analyzes on a consulting or contractual agreement to work outside human resources firms.
What Education and Experience Will I Need to Work as an HR Analyst?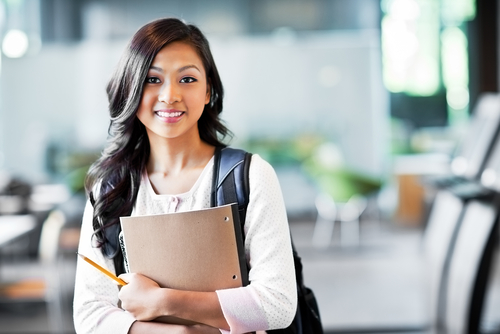 Most HR analyst roles require at least a bachelor's degree in human resources, business administration, or a related field.  Some large organizations may require a master's degree due to their amount of data and analytics.  Junior analyst roles typically require no professional work experience while senior analyst positions may require one to three years.  Students planning to pursue a career in HR analytics should make sure their coursework reflects this career goal.
Professional HR certifications can help boost your resume.  Certificates through the Society for Human Resource Management like the like the SHRM-CP or SHRM-SCP can increase your earning potential and validate your commitment to the field.
How Much Can I Make as an HR Analyst?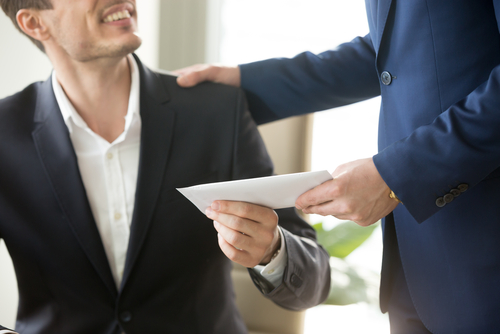 An HR analyst can make a good salary.  Payscale reports that the average base salary for a human resources analyst is $61,037/year.  The lowest paid 10% of workers make under $46,000 while the highest paid workers make over $78,000/year.  Analysts with over five years of experience are paid the most, an indicator that employers value experienced professionals.
Salary is also dependent on location.  According to Payscale, an analyst working in a major metropolitan area like San Francisco can expect to make over 23% more than the national average.  Analysts working in areas like Dallas, Texas and New York, New York can also expect to make more than average salaries.
What Skills Will I Need to Be Successful?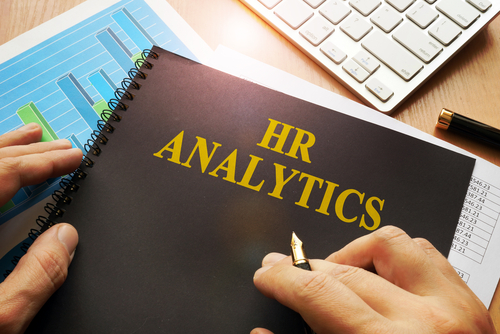 For those who are interested in this fascinating pathway towards a rewarding career as a human resource analyst, it is essential that individuals possess strong:
communication skills
decision making abilities
problem solving skills
data analysis skills
organization abilities
HR analysts also need to be proficient in Microsoft Office, specifically Excel.  Some analysts will work with HR analytics tools like Python or Tableau.  Analysts will also need strong analytical skills are essential to properly analyze data.
Other skills you'll need as an HR analyst include:
Knowledge of HR best practices for your industry or sector
An understanding of the laws and regulations around HR
The ability to maintain strict confidentiality
Insights into your organization's strategic metrics
What is the Career Path for an HR Analyst?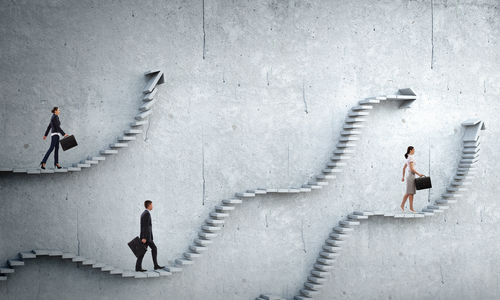 Most HR analysts begin their career as a junior HR analyst and advance as they gain experience.  Fortunately, the skills needed to be a successful analyst are also needed in higher level roles.
Junior analysts can move into senior analyst roles where they supervise other analysts.  This supervisory experience will be beneficial when seeking career advancement into a role like an HR manager or HR director.  Analysts who are interested in staying in a data driven role can work toward a specialized HRIS manager or analyst role.
While there is no set career path for an HR analyst, there are plenty of options that can motivate an HR analyst to continue their professional development.
Beyond the bachelor's or master's degree from an accredited institution, most employers look for HR analysts who have at least two years of experience in human resources.  This experience is crucial because of the great importance placed on the role. If you are detail-oriented and a stronger communicator, you may be a perfect fit for a job as an HR analyst who continually searches for new ways to improve policies and standards.