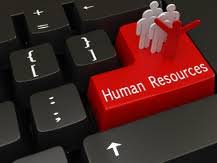 Today, online human resource degrees can be found at all the levels one would expect to find at a traditional university. Interested applicants will find online universities that offer human resource degrees at the associate, bachelor, master, and doctoral levels. Doctoral (PhD) degree programs are the hardest to find online, but several online universities cater to the growing demand for this level of online education.
Professional organizations also often offer listings of scholarships which perspective students may qualify for.
Associates's degree in Human Resources:
For those students just starting their study of human resources, an associate's degree in human resource is the perfect fit. Graduates of associate's degree programs in human resources qualify for entry level positions in human resources and can work in private, public and nonprofit organizations as human resource clerks or assistants.
Bachelor's degree in Human Resource:
Bachelor's (B.A.) programs teach the fundamentals of human resources: conflict resolution, mediation, team leadership, and organizational behavior. Graduates with a bachelor's in human resources often work in higher level positions, such as human resources administrator, executive recruiter or job placement specialist. In the field of human resources, many managers and administrators never pursue a degree beyond the B.A. and are still able to qualify for nearly six figure salaried positions.
Related Resoure: 50 Most Affordable Small Colleges for an HR Degree
Master's degree in Human Resource:
A master's (M.A.) degree in Human Resource will prepares students to take the next step
in their careers, with graduates often earning in the $90,000 range for management positions. Concentrations at the master's level according to school with those concentrating in management typically providing the highest salaries. A particularly popular and lucrative concentration is human resources technology.
Doctoral degree in Human Resource:
For those interested in teaching human resources at the college level, an online doctoral (Phd.) degree combines rigor and depth of instruction with the convenience of studying from home. As the field grows, new professionals in human resources need someone to share their knowledge and expertise. Some jobs in human resources management may not require a PhD, but may prefer students with the additional training and experience in the field.
Certifications:
At each academic level there are also a variety of certification opportunities available, which vary by state. These certifications can lead to advancement in a student's human resources career without the long term cost and work of college. In some situations, certifications may be be preferred by employers over advanced degrees in human resources.
The Next Step:
Getting a degree in human resources can be a next step for those interested in starting a career in human resources or advancing their current knowledge of the field. With many universities and organizations offering degrees and training online, it's easy to see why so many professions in the field of human resources are looking to these convenient online programs to kick start personal and professional growth.
Related Articles:
Top 10 PhD in HR Degree Programs