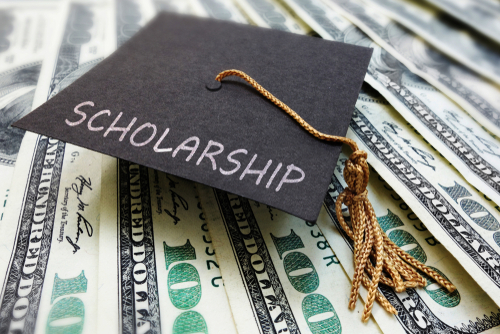 Whether you are an undergrad or graduate student in a human resources program, you can get help for school with scholarships. Human resources professionals must have a good understanding of what employees want and knowledge of labor laws too. You'll develop the knowledge and skills you need in a business, MBA or dedicated HR program. With one or more human resources scholarships, you can start your career without owing as much in student loans.
Cheslie C. Kryst Memorial Scholarship
The Cheslie C. Kryst Memorial Scholarship is one of several human resources scholarships offered by the SHRM.  This specific award is available to both undergraduate and graduate students with at least a semester remaining before graduation.  Applicants must be pursuing (or planning to pursue within six months) a degree in a human resources related field.  Candidates are evaluated on a variety of factors including:
current resume
answers to questions about experiences and career aspirations
transcripts
letter of reference
Award recipients can get up to $10,000 to cover the cost of tuition and fees.  
Matchr
Matchr is an HRIS platform offering one $1,000 scholarship to a high achieving student committed to a career in human resources management.  The award can be used to help cover the cost of tuition, fees, and books.  Applicants should be enrolled in an accredited institution working toward an undergraduate or graduate degree in human resources or a closely related field.  Applications are due by April 30th.  The award is paid directly to the educational institution.  
International Public Management Association for Human Resources Scholarship Program
The International Public Management Association for Human Resources, also called the IPMA-HR, offers a scholarship that students can use to complete their degree program in human resource management. This is one of the top scholarships for human resources, but it is only open to the children and dependents of members who belong to the organization. Several awards are available to human resource management majors including:
$1,000 for Associate/Technical/HR Certificates
$1,500 for Bachelor's Degrees
$2,000 for Master's Degrees
All winners must attend an accredited university, but the organization allows students to apply for a scholarship each year as long as they meet certain academic requirements.
Susan R. Meisinger Fellowship for Graduate Study in HR
The Society for Human Resource Management, also known as SHRM, is the leading professional organization for human resource management specialists. Though SHRM offers several human resource scholarship opportunities every year, one of its largest is the Susan R. Meisinger Fellowship for Graduate Study in HR. according to the SHRM website, one winner will receive a fellowship that is worth $10,000.  The award is available to students enrolled in an accredited institution. Winners must be in their first year of graduate school, but they can renew the fellowship and receive a $10,000 prize during their second year of grad school.  
Related link: 50 Most Affordable Human Resource MBA Degree Programs 2022
Gillete/National Urban League
One of the best scholarships for human resources is the scholarship available through Gilette and the National Urban League. Those applying for one of these scholarships must show that they are currently enrolled in or will enroll in a program in finance, business administration, marketing or human resources and that they attend or will attend an accredited college or university. Winners must also show that they rank within the top 25% of their classes. The scholarship also comes with a summer internship working for a major company that can give students weeks or months of professional experience.
Any scholarship money that you receive is like free money for college. You may be able to use the money to pay for expenses like transportation costs or a new computer, for your tuition or even to cover some of your personal expenses. The top scholarships for human resources majors are available for graduate and undergraduate students studying the human resource field.
Related Articles:
20 Best HR Masters Programs in Human Resources
Top 10 PhD Human Resources Online Programs