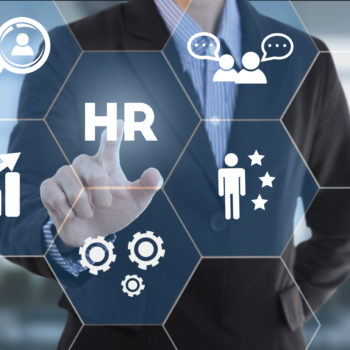 What can you do with a human resources degree? Anyone studying and getting an MBA in human resources will find many areas of this industry to choose from when it comes to job opportunities in human resource careers. There are many types of HR jobs. You can work as an HR generalist and work your way up the ladder into a management role. You can become a specialist. Specializing in a particular area of human resources allows you to work in a certain area you like best. This may be as educating employees, negotiating contracts, dealing with labor law issues, and a lot more. There are many human resources careers to choose from.
Related Resource: 20 Companies With the Best Benefits
The Benefits of Obtaining an MBA in Human Resource
Human resource is a career that involves numerous job functions, including:
• Recruiting, interviewing, screening, and hiring employees
• Dealing with employee conduct and engagement
• Helping employees understand benefits packages
• Acting as a liaison between the employer and employees
• Handling workplace discrimination and harassment issues
You are responsible for understanding the needs of the employer and the employees as a human resource manager. Pursuing an MBA in human resources can help you understand these needs and help you climb the human resources career ladder.
Human Resource Management MBA Program Curriculum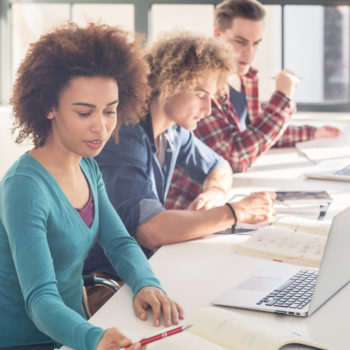 Every college and university that offers an MBA in human resources has different admission and core coursework requirements. Some schools offer online classes with flexible schedules to accommodate your full-time work schedule. An example of some of the courses you will take include:
• Employment law and ethics
• Managing human capital
• Organizational development
• Ethical decision-making in human resources
• Talent management and workforce planning
• Labor market analysis and forecasting
Getting an MBA in Human Resources Management (HRM) takes two years of full-time study to complete. This program is about the same amount of time it takes to get a master's degree in any other discipline. There are many different types of human resources positions. Check out this list of careers in human resources.
Related Resource: Is an HR Degree Worth It?
10 Best Careers for Human Resources Professionals
Once you have your MBA in human resources and have gained the necessary experience, it is time for you to seek careers in HR. The jobs listed below represent some of the best jobs in HR. These jobs are highly-rated in terms of job satisfaction, career potential, variety, freedom, monetary compensation, and more. Always look for these job opportunities within the organization where you currently work. It will be easier for you to make the job transition when you are already familiar with the culture. Also, look for these opportunities with other companies so that you do not limit your career growth with a certain type of human resources jobs.
1. Chief Human Resources Officer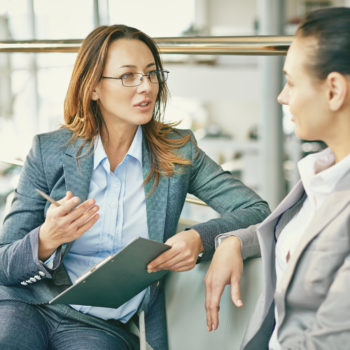 Why this career track is great: Excellent Income
If you are good at HR and like being a key decision-maker in an organization, then a chief human resources officer is the job for you. The chief human resources officer is the top position you can obtain if you are on the human resources executive track. A chief HR officer requires you to develop HR strategies, policies, and goals for your company. Some of the duties of a chief HR officer include:
• Leading and supervising human resources managers in the HR division
• Communicating HR efforts to support and implement the strategic vision of the company
• Functioning as a business advisor to the CEO and other C-level executives and managers
• Developing strategies for recruiting and retaining employees, managers, and executives
• Developing compensation and benefit plans
• Providing career development, training, leadership development, and retention guidance
As a chief HR officer, you are responsible for every aspect of the human resources department. You will need to demonstrate excellent organizational, analytical, supervisory, interpersonal, and communication skills. The chief HR officer position requires you to have a minimum of 15 years of human resources experience. Your HR experience should include a minimum of five years in a management position. The average salary of a chief HR officer is $214,432. Top income earners in this position can make up to $340,090. This salary does not include bonuses, which can be up to an additional $75,000.
2. Human Resources Manager or Director
Why this career track is great: Personal Satisfaction
Some companies have a human resources manager, while others have an HR director. Regardless of the title, human resources managers and directors have similar roles. HR managers and directors get the benefit of directly interacting and helping employees. They also work with the chief HR officer to plan, coordinate, execute, and manage HR activities. They are involved in guiding employees through the hiring process, explaining benefit programs, training employees, handling labor disputes, and other administrative tasks that are important to workers within a company. Human resources managers and directors are also called upon to serve as consultants on various issues. These issues could include equal employment opportunities, labor laws, and sexual harassment. They have a direct influence and positive impact on the people in a company. Helping others leads to many social benefits and the satisfaction of having a real impact on your fellow human beings. The median annual income for an HR manager or director position is $116,720, and top income earners can make up to $205,720.
3. International Human Resources Manager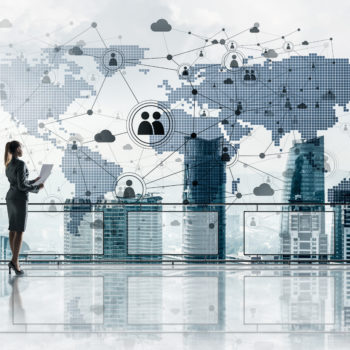 Why this career track is great: International Travel
If you love to travel, can speak one or more foreign languages, and love interacting with other cultures with different customs, then you should consider being an international human resources manager. This HR position involves the same types of duties that a domestic human resources manager would conduct. The main difference is that you will work in different locations around the world. Some of these duties include:
• Recruiting candidates into positions around the world where the organization has offices
• Implementing training and professional employee development standards across an international organization
• Implementing compensation and benefit plans according to the laws of countries where the organization has offices
• Providing guidance to the international organization on local labor laws and employee rights
An international human resources manager is a unique and exciting HR career. The median annual salary for this position is $133,249, and the top income earners can make up to $183,453.
4. Training and Development Manager
Why is this a great career? You can teach others to improve their skills.
Training and development managers help employees improve their skill sets and human resources careers. They accomplish this by conducting continuing education classes, workshops, conferences, and other kinds of gatherings. Training and development managers may design the most effective coursework for employees that their organization wants to emphasize. Some of their other duties include:
• Assessing employees' training needs
• Reviewing training materials from outside vendors
• Teaching and supervise other instructors
• Updating training programs to meet current organizational standards
You will find this career very fulfilling if you like standing up in front of people and helping them learn new skills that will improve their career prospects. Training and development managers make an average of $113,350 and can make as high as around $200,000 a year.
5. Human Resources Consultant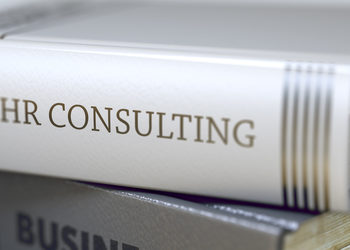 Why this career track is great: Make plenty of money on a flexible schedule
These days, companies are more complicated than ever before. Human resources departments are no exception. Sometimes a human resources department needs an outside perspective to solve a problem. This is when they call a human resources consultant for advice and guidance. Human resources consultants charge companies an hourly rate to provide them with much-needed services. Human resources consultants may specialize in one or more fields like workplace harassment, labor laws, employee acquisition, retainment, compensation and benefits, employee incentives and rewards programs, company culture after mergers and acquisitions, or employee motivation. A human resources department may even outsource some of its functions to a human resources consultant. Human resources consultants assess a company's current situation and offer systemic recommendations. This will help get the HR department and the company to its desired goal. Meanwhile, the HR consultant gets to choose who they work with, when they work, and what to charge. Many HR consultants only get paid when they accept and complete a job. Their average annual compensation can range from $50,000 to $110,000.
6. Executive Recruiter
Why this is a great career: You help others find new careers.
If you are good at building relationships, a position as an executive recruiter could be a lucrative way to earn a living. Executive recruiters are tasked with finding candidates to fill job openings for C-level executives, senior executives, corporate officers, and directors. Executive recruiters generally get paid on retainers or paid in full after they have filled a position. Executive recruiters can charge large fees because companies are always in need of good senior talent. Executive recruiters need to build solid relationships with companies so that when an opening occurs, these companies call them first. At this point, the recruiter will launch their search and contact executives from other companies who are looking for better opportunities. Executive recruiting is a competitive field. The companies who hire you expect you to bring them the best candidates. If you are successful, you can earn up to $135,000 a year or more.
7. Labor Relations Manager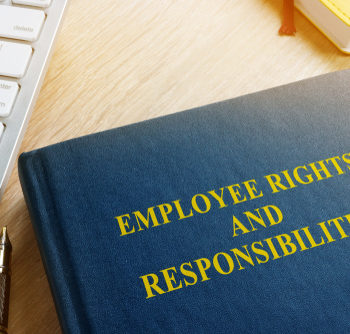 Why this a great career path: You can fight for the rights of workers.
Being a labor relations manager is the job for you if you like negotiating contracts and getting the best deal possible for the workers. These managers act as a mediator between the employees and employer on behalf of a labor union that represents the employees. When there is a dispute between management and a labor union, the manager helps both sides come to an agreement on issues such as wages, pensions, health benefits, work environment, and management practices. Some of the other duties a labor relations manager will encounter include:
• Drafting proposals on rules and regulations for collective bargaining agreements
• Conducting meetings and being a line of communication between management and labor
• Advising and training management on labor relations, labor grievances, and disciplinary procedures
• Ensuring human resource policies comply with union agreements
This is a job where you will need to have good decision-making, listening, interpersonal, and writing skills. You will also need to be detail-oriented when dealing with labor laws. $69,020 is the median annual salary of a labor relations manager. A top manager can earn up to $124,380 a year.
8. Human Resources Analytics Specialist
Why this is a great career: Help establish pay and benefits for employees.
There are costs and benefits every time a company hires a new employee. If you are interested in knowing the cost of hiring, training, and promoting employees, then being an HR analytics specialist is for you. HR analytics specialists provide data that is used by the human re department. Some of the duties of an HR analytics specialist include:
• Researching the amount of revenue generated per employee
• Helping to improve a company's talent acquisition strategy
• Monitoring training expenses and efficiency
• Measuring voluntary and involuntary turnover to improve recruiting and workplace environment
• Making recommendations to human resources managers
Your analytical, business, critical thinking, and communication skills will come in handy as an HR analytics specialist. The average annual income for this position is $99,680, while top income earners in this position can make up to $204,000.
9. Employment Manager
Why this is a great career: You help people gain employment.
Employment managers have the same duties as human resources managers and directors. Employment managers in a small business may have all the duties of an HR manager, while an employment manager in a large corporation may only focus on recruiting, hiring, and staffing. The median annual salary for an employment manager is $113,700, and top income earners can make up to $143,312.
10. Compensation and Benefits Manager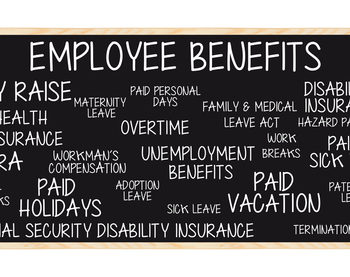 Why this is a great career: You know the salaries and wages of everybody in your organization.
Do you want to know the hourly wage or annual salary of everybody in your organization? If you find this interesting, then a job as a compensation and benefits manager is the career for you. As a compensation and benefits manager, you are responsible for establishing a pay and benefits structure for employees. Other duties include:
• Overseeing the distribution of pay and benefits
• Choosing and working with insurance companies, investment managers, and other benefit partners
• Providing pay and benefits information to employees
• Monitoring the pay and benefits the competitors provide their employees
You will need strong leadership skills as you implement compensation and benefits programs and coordinate staff activities. You will earn an excellent income in this position. The median annual salary for compensation and benefits managers is $122,270. Top income earners in this position can earn up to $208,000. Before you embark on a career in HRM, keep in mind that the salaries presented here are only estimates. Salary and wages for HR positions will differ based on the company, industry, region of the country, education, and work experience. There are excellent prospects for career growth in the human resources industry. Now is a great time to embark on this career.
Sources:
Related Resources: