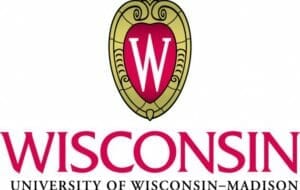 The University of Wisconsin-Madison is also featured in our ranking 50 Most Affordable Human Resource MBA Degree Programs.
Master of Business Administration in Strategic Human Resource Management Degree at the University of Wisconsin-Madison
The School of Business at the University of Wisconsin-Madison offers a Master of Business Administration (MBA) degree with a concentration in Strategic Human Resource Management. The program is designed to develop business leaders who are ready to use human resource management skills to improve organizational effectiveness. Incorporating internships, instruction from world-class faculty, and applied learning opportunities, the degree gives students a competitive career advantage and offers an unparalleled experience.
The core MBA curriculum in strategy, accounting, marketing, finance, and operations is paired with a specialized human resources curriculum that includes coursework in operations management, leadership, financial management, financial accounting, business strategy, economics, negotiations, labor relations, staffing, employee relations, and compensation. In addition to the required coursework, students also have the option to take open electives to enhance their perspective of the field or pursue one or more graduate-level certificates in topics such as entrepreneurship, strategic innovation, and sustainability.
Students begin the program by completing courses in their specialization, and applied learning opportunities connect students with industry leaders. The program requires students to complete a mid-program internship in the first year, or students may choose to participate in a global learning experience. The MBA in Strategic Human Resource Management counts as two years of experience that students may apply to the Society for Human Resource Management's (SHRM) exam requirements.
Students in the program will gain valuable, real-world experience by working with executives at top companies to solve human resources challenges. Each year, students analyze a wide range of management topics, including staffing or compensation needs, in order to create actionable strategic plans and complete consulting projects. Case studies that require the latest in predictive software and guest speakers from leading corporations are regular features of the human resources concentration, preparing students to make an immediate impact after graduation.
Graduates of the program are highly sought after by major companies such as General Mills, Johnson & Johnson, and Cisco as they bring specialized expertise, leadership skills, and a strong foundational of knowledge to these organizations. Students who graduate with an MBA in Strategic Human Resource Management report a 100 percent full-time placement rate upon graduation and receive an average starting salary of approximately $100,000 per year. Graduates are prepared to seek positions where they will impact their organizations by consulting with top management as human resources business partners, overseeing diversity programs, and creating and managing leadership development programs.
About the University of Wisconsin-Madison
The University of Wisconsin-Madison (UW) is a public research university located in Madison, Wisconsin. The school is the flagship campus of the University of Wisconsin System and was founded in 1848 when Wisconsin achieved statehood, making it the first official state university of Wisconsin. In 1866, the school became a land-grant institution, and the 933-acre main campus is home to four National Historic Landmarks (NHL). UW-Madison is considered a "Public Ivy" university, a term which refers to public colleges that provide a collegiate experience comparable with the private Ivy League.
UW-Madison consists of 20 colleges and schools that educate more than 13,800 graduate students and 29,500 undergraduate students. More than 21,600 staff and faculty are employed by the school, and its comprehensive academic program offers 120 doctoral programs, 148 master's degree programs, and 136 undergraduate majors. As of 2017, UW-Madison reported more than 427,000 living alumni, and former faculty, current faculty, and alumni have been awarded 38 Pulitzer Prizes and 20 Nobel Prizes.
University of Wisconsin-Madison Accreditation Details
Since 1913, the University of Wisconsin-Madison has been accredited by the Higher Learning Commission (HLC). Accreditation is the process of improving the quality of higher education institutions and ensuring accountability. Accreditation is essential for private-sector financial support, and it is required to receive state and federal funding. As a designation, accreditation serves to assure the public that a school has met accepted standards of quality. As a process, accreditation demonstrates a school's ongoing commitment to external peer review and self-study. These assessments indicate that the school is meeting quality standards and providing opportunities to enhance student learning outcomes.
University of Wisconsin-Madison Application Requirements
Students pursuing a Master of Business Administration (MBA) from the University of Wisconsin-Madison must meet both the Graduate School's requirements as well as specific program requirements. Applicants must hold a bachelor's degree from a regionally accredited U.S. school or a comparable degree from an international school. In addition, a minimum undergraduate grade point average (GPA) of 3.0 on a 4.0 scale for the last 60 hours of undergraduate work is required. Specifically, applicants looking to pursue a degree from the School of Business must complete a full-time MBA application form, send transcripts validating the completion of a bachelor's degree, submit standardized GRE/GMAT test scores and supply a current resume. Other required documents include a personal essay and one letter of recommendation, preferably from a supervisor or professional colleague. A minimum of two years of post-graduate professional work experience is required, and applicants should be prepared to participate in an admissions interview.
Tuition and Financial Aid
According to U.S. News & World Report in November 2016, the Master of Business Administration (MBA) degree from UW-Madison has the highest return of investment among full-time MBA programs in the country. This ranking is based on the salary-to-debt ratio, which is the graduates' average salary compared with student debt. Residents of Wisconsin will pay $17,452 per year in tuition or $41,696 including program fees, books, supplies, travel, room and board, and other related expenses. Non-residents will pay $35,316 per year in tuition or $59,560 including additional expenses.
The University of Wisconsin-Madison offers generous financial support from the career specializations as well as its friends and alumni. Graduate students may be entitled to received merit-based aid that is awarded based on a holistic review of the student's application strength. The school evaluates the admissions interview, undergraduate performance, test scores, leadership experience, and work experience when making a decision. In order to be considered for need-based financial aid, students must complete the Free Application for Federal Student Aid (FAFSA). The University of Wisconsin-Madison offers work-study programs as well as unsubsidized federal loans to eligible graduate students pursuing an MBA degree.