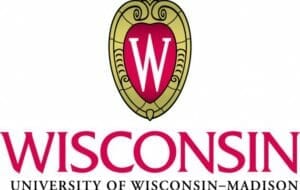 Human Resources Programs Available at UW-Madison
The University of Wisconsin-Madison is also featured in our ranking of the Top 10 Ph.D. Programs in Human Resources.
At Grainger Hall, the Wisconsin School of Business presently enrolls 2,594 University of Wisconsin-Madison Badgers in the Undergraduate (BBA) Program that's customized in 10 high-caliber majors, such as Management and Human Resources. Chaired by Dr. Charles Trevor, the 2009 Scholarly Achievement Award recipient, this 120-credit bachelor's studies the best organizational structures for retaining qualified workers. Traditional day courses maintain an 18:1 student-faculty ratio for engaging topics like Labor Relations, Personnel Staffing, and Benefits Administration with Kiplinger's 13th best value. Other opportunities include joining the SHRM Chapter, pledging Sigma Iota Epsilon, exchanging to Germany's Otto Beisheim School, attending the LeaderShape Institute, adding an Entrepreneurship Certificate, and entering the P&G Diversity Case Competition. Undergrad HR majors report an average starting wage of $53,458 at Accenture, Bon-Ton, Cummins, Target, Epic Systems, Deloitte, and more.
Ranked 40th by Bloomberg BusinessWeek, the University of Wisconsin-Madison's Full-Time MBA provides the Strategic Human Resource Management specialization for post-grads with an average 670 GMAT score to develop influential networks. Directed by Dr. Barry Gerhart, the 21-month program satisfies SHRM-CP certification for promotions leading actionable workforce plans. Starting with Jump Start in July, the four-term sequence integrates weekday courses from Ethics & Social Responsibility to Negotiations and Economics for Managers. Required summer internships, such as Intuit, Kimberly-Clark, OneBeacon, IBM, Samsung, and McKinsey, pay median monthly salaries of $6,513. MBA students might also add the Certificate in Strategic Innovation, travel abroad to Brazil, enter the Leadership Catalyst Program, attend the M. Keith Weikel Speaker Series, and join Graduate Women in Business.
Founded in 1900, UW-Madison's School of Business recently launched an Executive MBA named America's 16th best by The Economist for diverse, ambitious cohorts seeking upward advancement in busy schedules. Advised by Dr. Alex Stajkovic, the 20-month, 50-credit lockstep option welcomes August cohorts with 2-in-1 tablets into a Strategic Human Resource Management track. Working adults with 5+ years of experience stay at the Fluno Center for Friday and Saturday courses like Values-Based Leadership from 8:30AM to 4:30PM. For multinational competency, executive MBAs take 10-day learning trips from Vietnam to Ireland before the Accelerating Innovation capstone. Professionals could also engage in the Erdman Mentor Program, take the Morgridge Entrepreneurial Bootcamp, join Net Impact, research in Weinert Center, and earn Merit Scholarships for the $95,000 price.
Selectively admitting 12 percent of applicants for a mean 3.68 GPA, the Ph.D. in Management and Human Resources is one of the Wisconsin School of Business' eight doctorates focused on organizational culture research. Led by Dr. Russell Coff, the 2011 Strategic Management Journal Reviewer Award winner, this 51-credit, post-master's degree opens academic careers teaching evidence-based HR practices. Currently, 15 candidates are taking AACSB-accredited seminars, such as Work Motivation, Discrimination Law, and Experimental Design. Four-year doctoral requirements include the preliminary exam, DocNet Forum, and dissertation presentation for publishing in journals like Human Resource Management. UW-Madison boasts 100 percent Ph.D. placement in tenure-track positions at Cornell, Rutgers, Michigan State, Florida Atlantic, Temple, Marquette, and others.
Related Resource: What is Workforce Diversity?
About the University of Wisconsin-Madison
The University of Wisconsin-Madison (UW) is a public research university located in Madison, Wisconsin. The school is the flagship campus of the University of Wisconsin System and was founded in 1848 when Wisconsin achieved statehood, making it the first official state university of Wisconsin. In 1866, the school became a land-grant institution, and the 933-acre main campus is home to four National Historic Landmarks (NHL). UW-Madison is considered a "Public Ivy" university, a term which refers to public colleges that provide a collegiate experience comparable with the private Ivy League.
UW-Madison consists of 20 colleges and schools that educate more than 13,800 graduate students and 29,500 undergraduate students. More than 21,600 staff and faculty are employed by the school, and its comprehensive academic program offers 120 doctoral programs, 148 master's degree programs, and 136 undergraduate majors. As of 2017, UW-Madison reported more than 427,000 living alumni, and former faculty, current faculty, and alumni have been awarded 38 Pulitzer Prizes and 20 Nobel Prizes.
University of Wisconsin-Madison Accreditation Details
Since 1913, the University of Wisconsin-Madison has been accredited by the Higher Learning Commission (HLC). Accreditation is the process of improving the quality of higher education institutions and ensuring accountability. Accreditation is essential for private-sector financial support, and it is required to receive state and federal funding. As a designation, accreditation serves to assure the public that a school has met accepted standards of quality. As a process, accreditation demonstrates a school's ongoing commitment to external peer review and self-study. These assessments indicate that the school is meeting quality standards and providing opportunities to enhance student learning outcomes.
University of Wisconsin-Madison Application Requirements
Students pursuing a master's degree from the University of Wisconsin-Madison must meet both the Graduate School's requirements as well as specific program requirements. Applicants must hold a bachelor's degree from a regionally accredited U.S. school or a comparable degree from an international school. In addition, a minimum undergraduate grade point average (GPA) of 3.0 on a 4.0 scale for the last 60 hours of undergraduate work is required. Specifically, applicants looking to pursue an MBA degree from the School of Business must complete a full-time MBA application form, send transcripts validating the completion of a bachelor's degree, submit standardized GRE/GMAT test scores and supply a current resume. Other required documents include a personal essay and one letter of recommendation, preferably from a supervisor or professional colleague.
Tuition and Financial Aid
According to U.S. News & World Report in November 2016, the Master of Business Administration (MBA) degree from UW-Madison has the highest return on investment among full-time MBA programs in the country. This ranking is based on the salary-to-debt ratio, which is the graduates' average salary compared with student debt. Residents of Wisconsin will pay $17,452 per year in tuition or $41,696 including program fees, books, supplies, travel, room and board, and other related expenses. Non-residents will pay $35,316 per year in tuition or $59,560 including additional expenses.
The University of Wisconsin-Madison offers generous financial support from the career specializations as well as its friends and alumni. Graduate students may be entitled to received merit-based aid that is awarded based on a holistic review of the student's application strength. The school evaluates the admissions interview, undergraduate performance, test scores, leadership experience, and work experience when making a decision. In order to be considered for need-based financial aid, students must complete the Free Application for Federal Student Aid (FAFSA). The University of Wisconsin-Madison offers work-study programs as well as unsubsidized federal loans.
Related Articles: