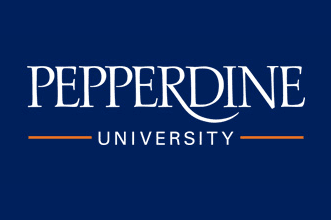 Five Pepperdine Paths Into HR Leadership
Pepperdine University is also featured in our ranking of the 20 Best Master's in Human Resources (Campus-based).
Since 1969, the Graziadio Business School has awarded a BS in Business Administration now led by Dr. Dean Cain for Pepperdine University undergrads to tackle 128 units like Global Human Resources, join Delta Sigma Pi, and complete the Service Leadership Project. Chaired by Dr. Robert Williams, the 128-unit BS in Psychology offers an Industrial/Organizational Psychology Minor at a 13:1 student-professor ratio with HR experience from Accenture to Lionsgate. Aligned to SHRM guidelines, the MS in Human Resources follows a 39-unit, 19-month West Los Angeles curriculum outlined by Dr. Mark Allen with some online courses, such as Total Rewards. The 40-unit MS in Organization Development directed by Dr. Gary Mangiofico uniquely trains two-year cohorts at six international locations, including China and France, for applying effective workplace strategies. Taking 12 to 20 months, the Full-Time MBA also confers a 36-credit Managing Organizational Change Concentration under Dr. Kenneth Ko in Malibu.
About Pepperdine University
Pepperdine University originated on September 21, 1937, when Christian philanthropist George Pepperdine opened a 34-acre Vermont Knolls campus to an inaugural coed class of 167 south of Los Angeles. Accredited in 1938, it debuted the first graduate program for a Master of Arts in Religion in 1944. During M. Norvel Young's 1940s tenure, enrollment jumped to 1,830 with World War II veterans. In February 1970, Governor Ronald Reagan visited to dedicate Pepperdine's new 138-acre Malibu campus donated by Merritt H. Adamson. The next year, Pepperdine University formally created its current structure of the College of Arts and Sciences and Business School. Linked to the Church of Christ, Pepperdine rolled out the MS in Human Resources degree in 2007. Endowed for $860.3 million, Pepperdine University now employs 681 faculty teaching 7,710 Waves from 43 countries online and on-site with 75+ clubs like the Sports Business Association.
The U.S. News & World Report ranked Pepperdine the 46th best national university, 39th top value, 20th best for vets college, and 72nd top business program. On Niche, Pepperdine boasts America's 47th best business degrees, 52nd top psychology major, 100th hardest academics, and 154th best athletics. Times Higher Education placed Pepperdine University 165th overall. Money magazine deemed Pepperdine the 215th best buy for a 20-year PayScale ROI of $343,000. Forbes picked Pepperdine 125th nationally with the 68th most impactful research. Bloomberg BusinessWeek named its Graziadio School 65th for quality. Pitchbook proclaimed Pepperdine University the 18th best MBA option for women. Eduniversal positioned Pepperdine third in the 3 Palmes of Excellence league. WalletHub also noticed Pepperdine for the country's 56th safest campus and 82nd best student outcomes.
Pepperdine University Accreditation Details
On September 26, 2012, the Western Association of Schools and Colleges (WASC) Senior College and University Commission sent its Educational Effectiveness Review (EER) team to Pepperdine University to restart the 10-year Level VI accreditation cycle under its seventh president, Dr. Andrew K. Benton, who earned the 2015 Distinguished Law Alumnus Award. Located 378 miles north via Interstate 5 in Alameda, this nifty nine-territory Asia-Pacific Region accreditor is recognized by the Council on Higher Education Accreditation (CHEA) for combing the curriculum of Pepperdine's 47 baccalaureate, 67 master's, six doctoral, and six executive certificate offerings. The Graziadio Business School was reaffirmed by the Association to Advance Collegiate Schools of Business (AACSB) in June 2017.
Pepperdine University Application Requirements
Picking Pepperdine University is labeled "very difficult" by Peterson's because only 4,664 of the 11,704 Fall 2017 applicants were triumphant for competitive 40 percent acceptance. First-year Waves surfing into the BS in Business Administration must be finishing eight semesters of high school or the CHSPE equivalent. Freshmen typically have an unweighted GPA between 3.62 and 3.95. On average, undergrads present a 1345 SAT and 30 ACT mark. International learners must take the Internet-based TOEFL for at least 91 points. Graziadio School transfers have a mean GPA of 3.73 during accredited college-level courses. Graduate programs always necessitate a relevant bachelor's degree of 120 semester or 180 quarter credits. The MS in Human Resources mandates at least one year of full-time experience while the MS in Organization Development seeks three. Academic achievement with overall GPAs of 3.0 to 3.5 are expected. Only the MBA stipulates GMAT scores around the 648 average.
Pepperdine University enforces strict freshmen deadlines of November 1st for Early Action and January 15th for Regular Decision. BS in Business Administration transfers have enrollment deadlines of May 1st for Fall and December 1st for Spring. The Full-Time MS in Human Resources has four round deadlines of November 1st, February 1st, April 1st, and May 15th. Part-Time HR cohorts apply during three rounds until October 5th, October 26th, and November 29th. Same goes for the MBA, but MS in Organization Development students must file by April 1st yearly. Interested entrants easily complete the Common Application or Graziadio School Application online for $65. Official transcripts are mailed to 24255 Pacific Coast Highway in Malibu, CA 90263. Mark SAT code 4630 or ACT code 0373 for test submissions. Other materials include the MBA essay, professional résumé, committee letter, organization chart, recommendation, and research proposal. Forward further questions to (310) 568-5571 or [email protected].
Tuition and Financial Aid
For 2018-19, Pepperdine University is charging full-time BS in Business Administration majors $26,840 per term or $53,680 annually. Studying part-time incurs $1,685 per unit. The Campus Life Fee costs $252 each year. Living at the Malibu campus' dorms like Hayes House adds $15,320 for room and board. Pepperdine budgets $1,250 for books, $1,000 for transport, and $1,500 for personal needs. Health insurance premiums are $2,641 unless waived. Annual bachelor's attendance equals $73,040 on-site and $53,932 at home. The Online MS in Human Resources currently bills $1,805 per unit or $70,395 total. The MS in Organization Development has flat-rate tuition of $13,680 each term. Full-Time MBA cohorts pay $24,875 by semester.
According to the NCES College Navigator, the Financial Aid Office in Thornton Administration Center gifts $81.96 million yearly for 76 percent of Pepperdine Waves to set sail with median $30,538 offers. Business funds include the Maxy Pope Alles Scholarship, Michael R. Summers Memorial Scholarship, John Nicks Memorial Scholarship, Reva Graziadio Endowed Scholarship, Berryman Endowed Scholarship, Thomas E. Burnett Jr. Memorial Scholarship, Blanche E. Seaver Scholarship, and George Pepperdine Achievement Award. The $5,000 Christian Leadership Award is open university-wide until the January 15th deadline. Four-year Regents' Scholar Program awards of $30,000 are continued with minimum 3.25 GPAs. Filing FAFSA applications coded 001264 determines Federal Pell Grant, SEOG Grant, and Direct Loan eligibility. Federal Work-Study employees devote 10-20 hours weekly to nonprofit partners like America Reads. The Los Angeles Scholars Investment Funds has bestowed over $20 million to 33,000 low-income locals. Californians also access the Cal Grant, Chafee Grant, and Law Enforcement Personnel Dependents Grant.
Learn more about Pepperdine University at the Graziadio Business School website.