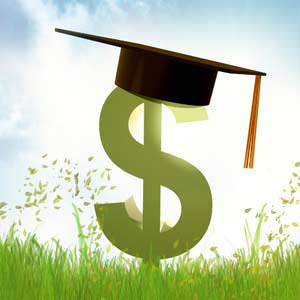 Holding an HR MBA is your ticket to a better career, but the cost of attending this type of program is considerable, leading many students to consider a variety of funding solutions including HR MBA Scholarships.
HR MBA Scholarships: Free Money
Going to a top school could set you back $150,000 for a two-year program, and most students take out HR MBA loans to pay for the cost of their education. If you have decided to invest in yourself to do the work necessary to complete a Human Resources MBA, make a point of investigating all of your options to finance your endeavor. HR MBA Scholarships are available to students in this program, and it only makes sense to try to access some free money if you can.
Featured Top-ranked HR MBA Programs
[contentblock id=1]
HR MBA Scholarships: Future Stars in HR Scholarships
The Northeast Human Resources Association offers a $2,500 scholarship to a student enrolled in an undergraduate or graduate degree program leading to a career in the HR field. Applicants must have completed at least one HR-related course at the college level and and have achieved a minimum Grade Point Average (GPA) of 3.0.
This scholarship is given to people who have distinguished themselves in a leadership capacity. Applicants must also be able to demonstrate that they have been involved in extracurricular activities.
To apply for the Future Stars in HR Scholarship, a student will need to submit a resume, an official transcript and two letters of recommendation (one of the letters must be written by a faculty member). Two personal essays must also be submitted for consideration.
HR MBA Scholarships: Society for Human Resource Management Scholarships
The Society for Human Resource Management offers scholarships to its members who are pursuing a degree in a related field, including business, on an annual basis. A total of 20 academic scholarships in the amount of $2,000 each are available. Prior recipients can apply for a scholarship if they wish. Full and part-time students are eligible to receive the scholarships.
Decisions about who will receive these scholarships funds are made based on merit. Factors which are considered are as follows:
Work experience
Volunteer activities
Financial need
HR MBA Scholarships: National Human Resources Association: Orange County Scholarship Program
The Orange County Scholarship Program offers three scholarships of $1,000 each to members of its organization who are currently enrolled or are planning to pursue a degree or a certificate in Human Resources or business at an accredited educational institution. The money received under the program may be used toward the cost of tuition, books or fees.
The program being taken by a student must help to prepare the student for a career in Human Resources. Applicants must be able to demonstrate a level of commitment to this career field, and must be able to express to the Scholarship Committee how the knowledge gained in the program will benefit his or her professional life.
If your goal is to obtain a HR MBA, you need to make a plan to fund the program. Getting one or more HR MBA scholarships can help to pay for the cost of your education and top up other sources of funding available to you.
Related Resources: