The field of human resources is defined by the personnel that constitute an organization. According to the University of North Carolina at Wilmington Career Center, the human resources department is comprised of professionals who help with the hiring, training, and firing of workers across all departments at an organization.
Whether it is a public administrative body, like non-elected members of a government, or a for-profit private company, human resources are needed to add qualified workers to the organization. This broad field includes several occupations that require different levels of work experience. However, is a college degree necessary?  Yes, but the type of degree may vary depending on the type of work you'd like to do.
Related Resource: Entry Level Human Resources Jobs
Types of Human Resource Workers
It's important to understand the types of roles in HR when considering what level of schooling is necessary to work in the field.  An HR department is comprised of staff with different talents and specializations.  HR employees are highly skilled professionals with in-depth knowledge in a variety of areas that help an organization achieve their business goals. We review some of the most common roles.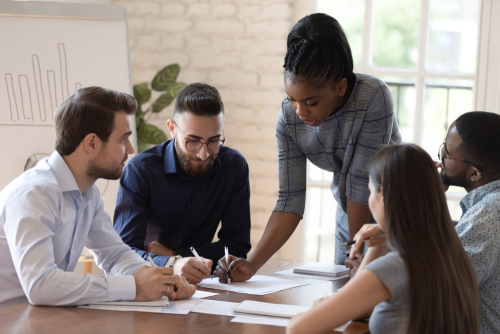 Training and Development
HR professionals focused on training and development are the key to the future of their company.  Their responsibility is to provide staff with the opportunity to cultivate their skills and improve their overall performance at work.  Training and development professionals understand that training increases the value of an employee.
In 2021, the median pay for a training and development management was $120,130/year according to the Bureau of Labor Statistics.  The entry level requirements are a bachelor's degree and five or more years of experience.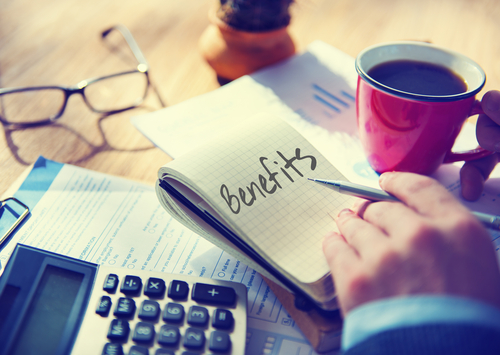 Compensation and Benefits
Compensation and benefits HR staff play a critical role within an organization.  They help create a competitive compensation and benefits structure to attract top talent.
Two pieces of federal legislature, The Equal Pay Act of 1963 and Title VII of the Civil Rights Act of 1964, are important in the compensation and benefits realm.  These prohibit gender-based wage discrimination.  Employees working the sale role requiring the same set of skills must be compensated equally.  Pay differences are allowed for factors like:
experience
seniority
geographic location
performance
HR professionals must ensure that their pay structure aligns with these laws and is fair and equitable.
According to the Bureau of Labor Statistics, the median pay for a compensation and benefits manager was $127,530/year.  If you are asking yourself, "Do I need a college degree to work in compensation and benefits?" the answer is yes.  The typical entry-level education requirement is a bachelor's degree at five or more years of experience.
Recruiting
Recruiting talent is a key responsibility of an HR department.  Recruiting efforts can take place within an organization or outside of an organization depending on the need.  HR will work with department leadership to conduct a job analysis and create a job description.  Once the job is posted, HR manages the application submission process and communicates with each job candidate.  HR will arrange interviews and maintain a consistent candidate experience throughout the talent acquisition process.
The role of recruitment often falls on the HR specialist.  You might be asking yourself, "Do I need a degree to work in HR in the area of recruitment?" This entry level role does require a bachelor's degree but little to no professional experience.  According to the Bureau of Labor Statistics, the median pay in 2021 for a HR specialist was $62,290/year.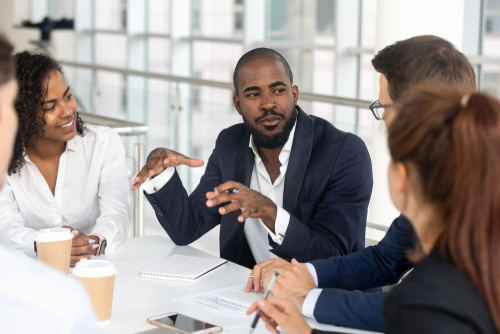 Organizational Leadership
It is important that every organization has an HR professional on their leadership team.  HR management staff need to understand the strategic goals of their organization and how their responsibilities can help further the mission.  With this information, HR leaders can implement strategies in their recruiting and talent acquisition that align with the overall business direction.
According to the Bureau of Labor Statistics, the median pay in 2021 for HR managers was $126,230/year.  These roles typically require a bachelor's degree and five years or more of experience.
Some companies may have different titles for these positions.  Depending on the size of the organization, many organizations may not have all of these professionals in their human resources department. Some organizations may have their human resources specialists also act as training managers, for example.  Each of these professions have similar education requirements, but what really separates them is the amount of work experience required.
Is A College Degree Necessary for These Jobs?
More than likely, you will need a college degree to work in human resources.  Finding an HR job without a degree will be extremely challenging.  While the BLS lists the academic requirement for the human resources professions above as a bachelor's degree or above, job opportunities are also available to those with an associate degree.
An associate degree can be a great way to get your foot in the door for an entry level job in HR.  Associate degree courses introduce students to key HR aspects in areas like training and recruitment.  Most students with an associate degree in HR continue on to earn a bachelor's degree.
A bachelor's degree in human resource management is the most common educational requirement for HR positions.  Bachelor's degree courses may include:
Change Management
Proactive HR Strategies
Employee Life Cycle Management
Employee and Labor Relations
Students should select a program that aligns with the guidelines set by the Society for Human Resource Management.  The Society for Human Resource Management offers certificates that validate the knowledge and skills of HR professionals at each academic level.  Students who complete a SHRM aligned program meet the educational requirement needed to sit for the SHRM Certified Professional exam.
The BLS makes the point that candidates with a master's degree may be preferred for many roles in HR. Master's degree programs in business administration or human resources are typically available at many business schools. In addition, holding several years experience are common traits the BLS states these managers need. The BLS adds that certifications are available to those considering an HR career in leadership, which can help candidates appear more competitive.
Related Ranking: Top 10 Best Online Master's in Human Resources Degree Programs
The only profession that offers some entry-level academic requirements are human resources specialists. The BLS says that some organizations may hire specialists who only have a high school diploma, but only for rudimentary tasks like interviewing or recruiting. Many specialists just have bachelor's degrees. Nevertheless, the BLS highlights that many workers in human resources do need a bachelor's degree, at least, to enter the job market in human resources.
Sources:
Human Resources Management
United States Department of Labor
Compensation and Benefits Managers