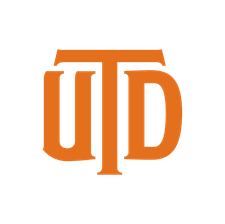 HR Management Programs Available at The University of Texas at Dallas
The University of Texas at Dallas is also featured in our ranking of the 25 Best Return On Investment Degrees in Human Resource Management (Bachelor's).
The University of Texas at Dallas offers a Bachelor of Science in Human Resource Management that can help students get their careers started before they graduate. This program gives students access to the Living Learning Community, which allows them to both live and work with others in the HR program. Up to 12 of the credits they earn can transfer into one of the university's graduate programs too. They will take business and general education courses as well as 24 credits of HR courses, including Employment Law, Training and Development, Leading Organizational Change and Talent Acquisition and Management.
Graduate students who want to continue their management studies can enroll in the university's Master of Science in Management Science program. This program focuses on the importance of STEM subjects as they relate to management principles and takes up to 24 months to finish. It includes concentrations in energy management for those who want to work for utility companies, healthcare management for healthcare professionals and leadership in organizations, which is a concentration that includes HR classes. Students can take up to 24 credits from their concentrations.
The full-time Master of Business Administration (MBA) program may appeal to those who want to work in HR positions too. Students who choose the leadership in organizations concentration will take Executive Coaching, Organizational Behavior, Managing Organizations, Human Resource Management, and Strategic Human Resource Management. The university requires that they do two practice labs before doing a practicum. In the MBA program, students can choose from other concentrations too that include healthcare management, systems engineering and management, real estate and energy management. The University of Texas at Dallas also offers MBA students the option of enrolling in evening, online and flexible programs.
About The University of Texas at Dallas
The University of Texas at Dallas is a branch of the University of Texas System in the city of Richardson, which is around 20 minutes from downtown Dallas. It opened as the Graduate Research Center of the Southwest in 1961 and offered programs that included the technical training that provided talented employees for local companies. Later known as the Southwest Center for Advanced Studies, the college moved to a new campus in the 1960s. Now called the University of Texas at Dallas or UT Dallas, it offers programs for in both the arts and sciences. Forbes now ranks UT Dallas as the number one university in Texas.
The University of Texas at Dallas Accreditation Details
The Association to Advance Collegiate Schools of Business (AASCB) is one of the main organizations responsible for accrediting colleges that offer business programs. It awarded full accreditation to the Naveen Jindal School of Management at UT Dallas and all of the business programs available from the university. UT Dallas also received regional accreditation, which allows students to seek government financial aid and transfer college/university credits. That accreditation comes from the Southern Association of Colleges and Schools (SACS).
The University of Texas at Dallas Application Requirements
Like other public colleges, UT Dallas only accepts applications submitted through the ApplyTexas website. It only takes a few weeks for the university to go over an application and send a decision letter to the student. UT Dallas asks that students submit their transcripts and an official test score once they complete the application. They then have the option of providing letters of recommendation, a resume and/or an essay. Students who graduate within the top 10% of their high school senior classes receive guaranteed acceptance from the university. It will look at a student's grades, any trends in the classes taken and grades received, standardized test scores and other factors when looking over applications. UT Dallas charges a $50 application fee and has a deadline of December first for priority applications and a final deadline of May first for all other applications.
Prospective MBA students can only begin the full-time program in the fall, which requires that they apply and enroll by the first of May. The other programs allow students to start at different times of the year and have different deadlines. If UT Dallas does not receive all required information by the deadline, it can charge students a $75 late fee. They will need to submit an application and pay an application fee and then provide the MBA program with digital copies of their transcripts and a GMAT or GRE score.
Though the management science program also has a May first application deadline, it allows students to enroll up until the day before the semester starts. Each applicant must submit a GMAT/GRE score, college transcript, resume, personal objective statement and a letter of recommendation. UT Dallas accepts recommendation letters from supervisors and former teachers but asks that those letters come through the mail, via email or over fax.
Tuition and Financial Aid
The estimated cost of attendance at UT Dallas is $6,955 per year for students who choose the guaranteed tuition plan. Those who choose the variable tuition plan pay less during their first few years but will pay more as tuition costs increase. The rate for part-time students will start at $1,624 per credit hour for Texas residents and climb to $4,592 per credit hour for nonresidents. Part-time students can choose between the guaranteed and variable rate plans too. These costs do not include the rates that on-campus students pay for their room and board. In the full-time MBA program, students pay $4,402 to $8,252 per semester as a resident and $7,825 to $17,133 each semester as a nonresident. There are also fees of $500 to $1,600 due each semester. The management science program charges rates that start at $14,918 per year for residents and $29,722 per year for nonresidents.
Through the Free Application for Federal Student Aid (FAFSA), graduate students can find out if they qualify for financial aid from UT Dallas. This is the same application that undergrads use to get financial aid too. Assistantships are available through the Jindal School of Management and allow students to work as research or teaching assistants. This school also offers scholarships for qualifying students. HR management students enrolled in the University of Texas at Dallas can use both their scholarships and other university financial aid with the grants and loans they receive from the federal/state government.
Related Resources: