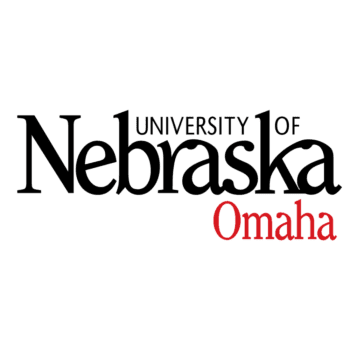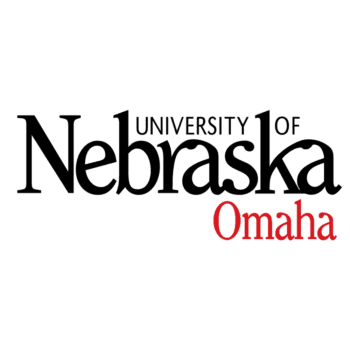 HR Degrees Offered at the University of Nebraska at Omaha
The University of Nebraska at Omaha appears in our ranking of the 25 Best Return On Investment Degrees in Human Resource Management (Bachelor's).
The College of Business Administration at the University of Nebraska at Omaha (UNO) trains students in all aspects of business including human resource management. Every program involves hands-on learning during which students are matched with organizations in the community. In addition, most faculty members have worked directly in the industry and weave their professional experiences into their lessons. Students can also participate in ongoing research projects or pitch their own ideas. UNO helps students take advantage of the alumnae network to connect with future employers.
At the undergraduate level, the Bachelor of Science in Business Administration includes a human resource management concentration. Students begin the program with the business core which includes 13 courses covering all aspects of business including economics, accounting, statistics, communication, marketing, law, management, information technology, and business strategy. These are all included in the 120-credit minimum required for graduation along with 18 hours in a student's chosen concentration. The two mandatory core HR classes are Human Resource Management and Organizational Behavior following which students choose four out of five electives in the field. As part of the capstone class, seniors participate in the Capstone Cup during which teams of students plan and present a solution to a business scenario and are judged by a panel of professionals from local organizations.
The Master of Business Administration at UNO also offers a human resource management track that prepares students to be strong leaders and excellent communicators. Throughout the program, the curriculum provides an advanced understanding of all mechanisms involved in the business profession. Faculty teach these topics using the Triple Bottom Line framework which emphasizes connections between patterns in society, economics, and the environment. The core program consists of ten two-hour courses covering different aspects of the field including HR-related classes like People: Cultivating Skills for Leadership and Organizational Behavior: Enhancing Human and Organizational Capabilities. The MBA capstone involves a service-learning experience with each student acting as a consultant for a start-up or non-profit organization. To graduate, a total of 33 credit hours are required which also includes nine hours of electives in a chosen concentration. For the HR designation, students can choose between 12 business administration and psychology classes.
UNO also offers two graduate certificates in human resources and training which are geared toward professionals currently working in the field. Each of these requires completion of 15 credit hours as well as the creation of a portfolio which is a collection of at least one project from each class. The Human Resources certificate covers topics like personnel psychology, performance appraisal, leadership, team building, and communication, and the Training and Development certification focuses on organizational studies, evaluation methods, and coaching communication styles.
About the University of Nebraska at Omaha
The University of Nebraska at Omaha began in 1908 as Omaha University, and while faculty infused Christian values into their lessons, the school was not directly affiliated with any one religion. This was decided by the initial administration, made up largely of faculty from the nearby Omaha Presbyterian Theological Seminary. Shortly after becoming a public institution in 1930, the school moved to its current location and then, in 1968, joined the University of Nebraska system. Today, the school has a student body of over 15,000, and students can enroll in more than 200 undergraduate and 90 graduate programs. The U.S. News and World Report has included the University of Nebraska at Omaha on its lists of Top Performers on Social Mobility, and the graduate programs in disciplines like criminology and public affairs rank among the top 25 in the nation.
The University of Nebraska at Omaha Accreditation Details
The Higher Learning Commission (HLC) is responsible for evaluating colleges and universities in 19 states, mostly located in the middle of the U.S. The HLC accredits any institution that meets all quality benchmarks and then renews this designation every ten years following successful completion of a review cycle. UNO recently finished this process and was recertified by the HLC in 2018. This review process is rigorous and comprehensive including categories like Ethics, Teaching and Learning, and Resources, Planning, and Institutional Effectiveness. Other organizations examine individual programs and departments to ensure that the curriculum aligns with industry practices and standards. The Association to Advance Collegiate Schools of Business has accredited UNO's College of Business Administration degrees both at the undergraduate and graduate levels.
The University of Nebraska at Omaha Application Requirements
UNO's undergraduate application process involves completing the online application and sending official transcripts and ACT or SAT scores. Students with over 24 hours of earned semester credit do not need to provide test scores. For the MBA program, applicants can be awarded unconditional admission if they provide documentation showing a junior and senior GPA of 2.85 and either a score of at least 500 on the GMAT or 299 on the GRE. In addition to the application, students need to submit an educational and professional resume. A waiver for the standardized test requirement is offered in a few circumstances including having a GPA over 3.33 or having earned certain professional certifications. Applicants who do not meet the above standards may be granted provisional admission until they successfully complete 12 credit hours with at least a 3.0 GPA. Admission into the graduate certificate programs requires a bachelor's degree in a business or psychology-related field with a GPA of 3.0 or higher, a statement of purpose, letter of recommendation, and a resume.
Tuition and Financial Aid
Tuition rates are divided into three categories, Nebraska residents, Metropolitan Advantage Program members which consist of individuals from 11 neighboring Iowa counties, and all other out-of-state students. Yearly undergraduate tuition and fees total $7980, $11,092, and $21,244 for each group respectively. Full-time graduate students can expect to pay $7138, $9916, and $16,020. UNO also participates in the Midwest Student Exchange Program. There are a variety of scholarships available through the university for students showing high academic potential including full-tuition awards for incoming undergrads and fellowships for graduate students. Working professionals are also encouraged to utilize tuition assistance programs offered through their employers. Leaders at the University of Nebraska at Omaha strive to keep tuition rates affordable and ensure that financial hardship is not a barrier for any prospective student.
Related Resources: