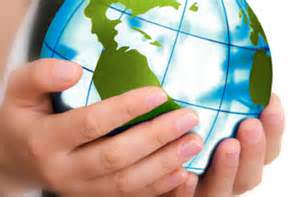 A global human resources (HR) professional plays an important role in the operations of not only the HR department, but of the entire organization. If you are interested in entering the field of Human Resources and you are trying to research all of your options, one option to consider in today's global economic environment is the role of Global HR Professional. Global HR professionals are high in demand in today's world where humans are more connected than ever. With more and more organizations performing for a multicultural audience, reaching out to business customers and even potential staff has never been more complex. Read on, and learn about the roles and responsibilities of a Global HR professional and what you need to do to become one.
What Does a Global Human Resource Professional Do?
A global human resources professional, also known as a GHRM, is the number one contact for employees who have decided to relocate to a foreign country for business purposes. More and more multinational organizations are promoting employees or hiring employees to work assignments in foreign countries, and there is a need to ensure that these employees have the easiest transition possible.
If you work as a GHRM, it is likely that you will be responsible for designing and implementing a special orientation program for the employee based on where they are being relocated. The program should cover issues like immigration, payroll taxes, transportation to and from the country, transportation to and from work, housing, social customs and educating the relocated persons on local laws. You may also do other duties like create job openings, schedule interviews for the foreign positions, screen resumes that are received, and report to executives to discuss any progress that is being made.
How to Become a Global Human Resource Professional
If this sounds like the type of HR position that you are suited for, you may be wondering how to stand out as a GHRM candidate. Qualifications for openings in this field can vary, but most employers are looking for professionals who have a bachelor's degree in HR.
This is a minimum criterion, and most employers who are working in the global market are going to want to hire professionals who currently have experience in Global HR or who have taken the time to earn their Global Professional in Human Resources certification that is granted by the HR Certification Institute. Earning the GPHR has its benefits, but you must prepare before you sit for your certification exam. Be sure that you enhance your knowledge and consider the leverage that you will have when you have this certification.
The outlook is bright for professionals who are working in the field of Human Resources, and even brighter for professionals who are working in global HR. With more and more organizations choosing to house their employees in foreign countries or to target foreign customers, you can understand why this is such a good field to enter. Economic globalization will directly impact the number of opportunities available for you, and  this is why you should work towards your degree and your certification while demand is high.  In this way, you can benefit from having the educational background that you need to land a job as a Global Human Resources Professional quickly.