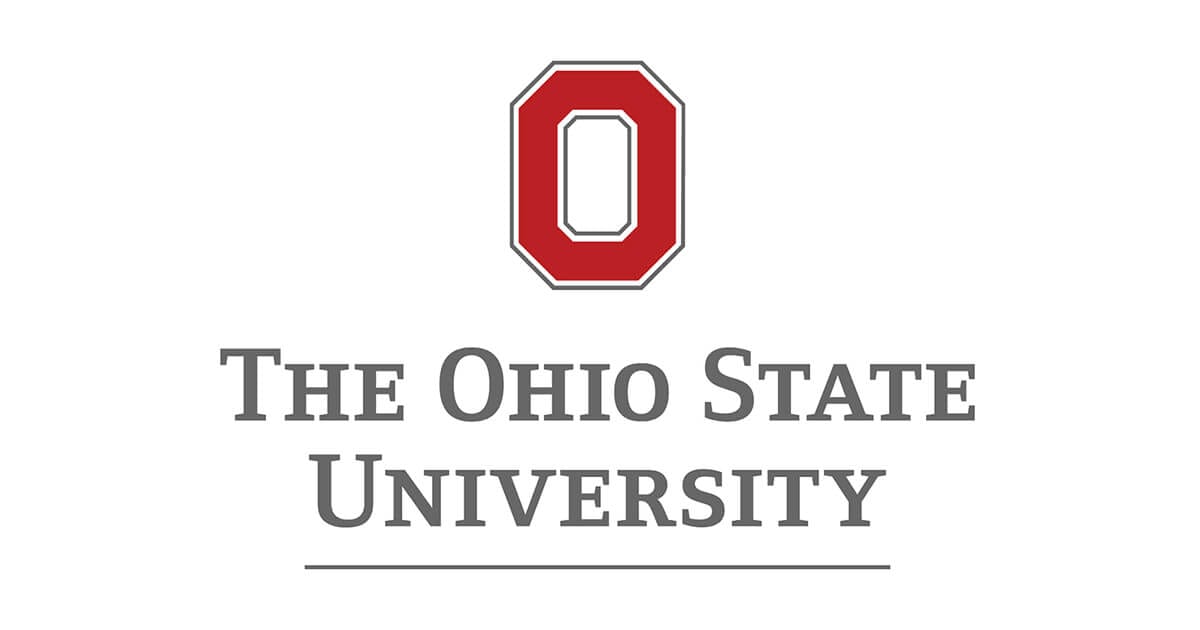 Human Resource Management Programs at Ohio State University
The Ohio State University is also featured in our ranking of the Top 10 Ph.D. Programs in Human Resources.
The Ohio State University offers several human resource management programs through its Department of Management and Human Resources, which is part of its Fisher College of Business. These programs start at the undergrad level and ask students to choose a specialization from 12 different subjects, including business management and finance. Those who choose a human resources specialization will take seven required classes that include Staffing: Concepts and Competencies for Acquiring Talent and Human Resource Management in a Market Economy.
Also available is a combined program that takes around five years to complete. Students earn both a Bachelor of Science in Business Administration and a Master of Human Resource Management. Students will take graduate classes in both their junior and senior years. They must receive a C- or higher in each course to remain in the combined program. This is also available as a traditional program that asks students to take four years of undergrad courses and then two years of graduate classes.
The Master of Human Resource Management (MHRM) is also available as a standalone program for business majors who graduated from other schools. It accepts both part-time and full-time students and allows them to take evening classes. Students will work in small groups called cohorts in all their classes. The curriculum established by the university has approval from the Society for Human Resource Management (SHRM).
Four different doctoral programs are also available from Ohio State University. Students can choose specializations in strategy and entrepreneurship, organizational behavior, international business or human resources. All Ph.D. candidates must do an assistantship in their first year. They will also work on a paper that they submit during their second year and take a comprehensive exam. Students will take similar exams each year and submit a dissertation that they defend at the end of the program.
About Ohio State University
The Ohio State University is the largest public university in Ohio and one of the largest in the Midwest. Established in 1870 as a mechanical and agricultural college, it went by the name of the Ohio Agricultural and Mechanical College for many years. The university now goes by both Ohio State and OSU. It has a large campus in Columbus, Ohio and operates a working farm right outside of the city that offers research opportunities and practical experiences for students. Many management and business majors also do internships with some of the top companies in the state. Ohio State operates a few smaller campuses and owns several satellite campuses too.
OSU ranks as a Public Ivy because it offers an affordable education but provides students with the same opportunities that an Ivy League school would. U.S. News and World Report ranks it as the 16th best public school in America and the 52nd best overall university in the country. It also ranks among the best colleges in the world. Some of the best programs offered by OSU include those in political science, education, and law. The Fisher College of Business ranks as the nation's 14 best business college, according to U.S. News and World Report. Though the university is quite selective, it has an enrollment of more than 66,000 students across all campuses and nearly 60,000 students on its Columbus campus.
Ohio State University Accreditation Details
Ohio State has all the accreditation that a prospective student might look for in a school. The Higher Learning Commission (HLC) granted the university regional accreditation through its North Central Association of Colleges and Schools (NCACS). OSU can offer financial aid to any incoming student because of this accreditation and accept any of their transfer credits. All of the programs available from the Fisher College of Business have accreditation from the Association to Advance Collegiate Schools of Business (AACSB) too.
Ohio State University Application Requirements
Though Ohio State is a public university, it is very selective. Fewer than 50% of those who apply to the university will receive an acceptance letter. As the average freshman has a high school grade point average of 3.7, some students find it helpful to attend another university and transfer into Ohio State later. Undergrads can submit their applications by November 1 to apply for the early action decision or by February 1 for the university's regular decision. OSU also asks that students follow a college prep program in high school and that they submit the online application. In addition to paying an application fee, they will also submit transcripts and test scores. The application includes an essay too.
All graduate programs available through OSU require that prospective students use the online application and submit some select documents. Those documents include academic transcripts and a statement of purpose that should function like an autobiography. It should include any professional experiences the student has that will apply to the program too. They will then submit three letters of recommendation, a resume, and a test score. Students may need to show that they have financial support and health insurance too. The Ph.D. programs at OSU have the same requirements.
Tuition and Financial Aid
Undergrads who are also Ohio residents pay $10,700 to attend OSU. They also pay room and board costs of around $12,300 a year. The university only requires that students live on its Columbus campus if they live more than 30 miles away. Nonresidents pay the same room and board rate, but they also pay tuition of nearly $31,000 a year. Graduate students pay roughly $12,400 a year as an Ohio resident and $33,000 a year as a nonresident. Those students also have the option of living on the university's campus. OSU has housing available for traditional graduate students and those who are married and/or have children.
Ohio State offers scholarships to athletes and has scouts that search for new talent every year. Students can also apply for a performing arts scholarship, which will require that they audition in front of a panel at the university. Other scholarships go to those who demonstrate high merit or more need on the FAFSA and their applications. Students can submit the FAFSA to apply for standard financial aid packages, including federal loans and government grants. Ohio State University recommends that students interested in its human resource programs apply for all types of financial aid to reduce their yearly costs.
Related Articles:
Top 10 PhD Human Resources Online Programs