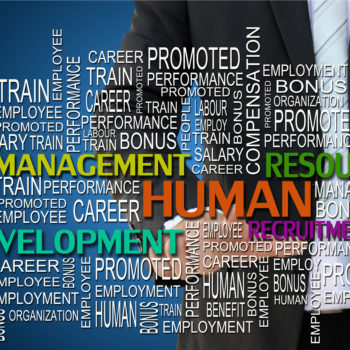 specialist Labor relations are crucial to a business's success in the modern world. Both sides of any disagreement need a fair-minded person to mediate disputes. Respect "across the aisle" is necessary for each side to trust each other and work together in good faith. A labor relations specialist must not only be fair-minded but also shrewd and able to think on their feet. This is important to devise solutions in seemingly untenable situations.
Many graduates who studied human resources management can be overwhelmed by the available opportunities in the field. This seems like a good problem to have, though. In fact, the job outlook in the employment services industry is growing more than twice as quickly as most other occupations. The 8% growth rate will create about 58,800 jobs before 2031. Therefore, aspiring human resource professionals with a master's degree are finding employment as:
Human resources department managers
Workforce planners
Human resources developers
Compensation and benefits analysts
Personnel assistants
Labor relations specialists
Labor relations specialists need a unique skillset. A labor relations specialist needs:
a calm demeanor

willingness to collaborate

respect for diversity
outstanding interpersonal communications skills
If you are interested in becoming a labor relations specialist, keep reading to discover a complete job description and find out if becoming a labor relations specialist is the right path for you.
Related Resource: What is Workforce Diversity?
Labor Relations Specialist Job Description
Labor relations specialists perform a vital service preparing information for both management and the employees during the collective bargaining process. They have extensive knowledge of a wide variety of topics, including:
economics

labor law

collective bargaining trends

employee relations
labor contracts
A professional working in labor relations in HR can also interpret either side's demands regarding wages, including salaries, grievances, and benefits. Human resources labor relations specialists should also be familiar with labor union practices and pensions.  Some have specialized knowledge in health and safety policies. By being familiar with all of these facets of the collective bargaining process, labor relations specialists serve as a veritable sage and help the process be cohesive and clear. Companies seek to avoid litigation at all costs these days. Labor relations specialists help them do that through conflict resolution. This is important to help speed the process and also to save money. Labor relations specialists' duties include:
negotiating

developing standard operating procedures

managing grievances
They liaise with human resources departments. They also edit existing contracts based upon new negotiations. They must work with both senior management and the rank-and-file. Therefore, their integrity must be of the highest order. Labor relations specialists must also be savvy with math because they frequently rely on labor statistics to support the conclusions they draw as part of collective bargaining. They also have to keep detailed records of everything they do so that each negotiating side has recourse to the law should a dispute arise.
It is important for labor relations specialists to be well versed in the National Labor Relations Act (NLRA). Enacted in 1935, the NLRA was put in place by Congress in order to protect not only employees, but also employers. This act incites collective bargaining and promotes the welfare of workers and the U.S. economy.
The Fair Labor Standards Act (FLSA) is another area that a labor relations specialist should be well versed in. According to the U.S. Department of Labor, the FLSA addresses minimum wage, overtime pay, record keeping, and child labor.
Related Resource: Entry Level Human Resources Jobs
What Do You Have to Study to Become a Labor Relations Specialist?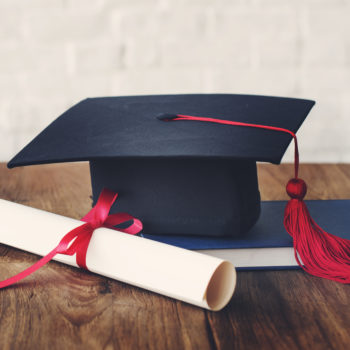 Most entry-level workers in the field will have a bachelor's degree in an applicable field. These fields include:
human resources
industrial relations
labor relations
business
Bachelor's degrees usually comprise 120 credits. Most majors require a dozen or so specific classes in the major, a few electives, and core classes, which make up the bulk. Usually, part of the required classwork involves an internship or practicum.
According to U.S. News and World Report, the top three programs for the study of labor economics, which includes labor relations, are Harvard University, Princeton University, and the Massachusetts Institute of Technology. Harvard University, in particular, is truly exceptional in that it is the top school in at least five other related programs in economics. Future labor relations specialists can get their necessary grounding in economics there. Many study labor relations as undergraduates and then go on to earn a Master of Business Administration in graduate school. Because labor relations specialists need this thorough grounding in economics, this is a very wise plan.
Labor relations specialists must not only learn U.S. policies, procedures, and laws but also those of other countries. Sometimes, foreign interests own a company operating on American soil. In these instances, it is crucial for the labor relations specialist to be familiar not only with the laws of the other country but also their customs. Things that are considered normal in an American boardroom might be the height of faux pas elsewhere. The opposite is also true. For this reason, many employers now require their labor relations specialists to be bilingual. That means that the candidates must, at the very least, minor in a foreign language. German, Japanese, and Russian would be three languages very much in demand. The candidates' fluency would have to be written as well as spoken.
Several high-ranking schools, notable among them Cornell University, also provide certificate programs that supplement someone's degree. These certificate programs cover the very latest information and strategies in the field, and many employers require them even from people who have graduate degrees in labor economics or relations.
Related Resource: 20 Companies with the Best Benefits
Work Environment for Labor Relations Specialists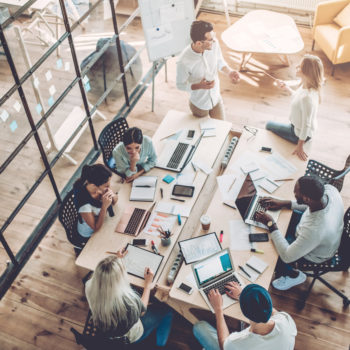 Because of the anti-union efforts of certain presidential administrations, fewer people are members of unions now than at any time since 1930. Even in the public sector, union membership is way down. Labor relations specialists now find themselves representing employees who don't have the collective power of a union supporting them. Job placement agencies hire them to help their charges obtain employment by representing their interests. The government hires them, too, to take advantage of their knowledge of the negotiation process between employers and employees which helps legislators at all levels of government understand the situation.
With the slow demise of the 40-hour work week and lifelong employment, these specialists' skills are in high demand. People change jobs all the time for various reasons, and employers count on a specialist's skills to attempt to retain talent by promoting positive employee relations. Employers have shown little or no loyalty to their workers for years, and it's the labor relations specialist's job to ease the resentment and convince top performers not to leave.
Labor relations specialists themselves may find themselves victims of the so-called "gig economy." That's why most specialists have secondary degrees and certifications. Many specialists also travel extensively for their work. They help "a business in every port," so to speak. Also, even specialists who have full-time gigs that approximate what is thought of as "normal" often consult outside of the office.
Salary Information
The US Bureau of Labor Statistics provides the latest salary data for labor relations specialists as of May 2021. The median salary is $77,010. The lowest 10% of workers earned a frightening $22,880 annually, which is below the poverty line! The highest 10% earned $126,330.
The enterprise median salary was $94,480 while labor relations specialists who work for the government earned $80,500. Wages for those working for labor unions and similar labor organizations were $74,970.
Employment for these roles is expected to decrease by 3% through 2031.  Although employment rates are projected to decline, there are about 5,800 openings projected each year through 2031.  Retirements and other people leaving the work force for various reasons are the reason for these job openings. 
Job candidates with a bachelor's degree and specialist certification will have the best job prospects for entry-level positions. For those wishing a placement further up the job ladder, a master's degree will likely be necessary. A good portion of these candidates will either have become lawyers by earning their Juris Doctor or will be angling to become lawyers at a later date. A highly experienced labor relations specialist could have quite a long CV, holding multiple degrees and certificates at the same time. These candidates will be highly prized to fill top spots at top companies.
Planning on when to earn later degrees would be a wise career move for those people wishing to enter the field. Of course, labor relations specialists who hold law degrees would earn correspondingly more for their services than those who do not hold such degrees. The median salary for a lawyer who is also a labor relations specialist is the same as the top-end salary for "regular" labor relations specialists. These specialists are uniquely qualified because they can handle any relevant litigation should negotiations break down. The most successful people in the field can start their own businesses and wind up advising many of the same companies they did as employees. They have the opportunity to mentor new labor relations specialists as they begin their careers. Seldom does a job offer the possibility to be mentor, teacher, negotiator, and final arbiter of fairness.
Conclusion
For the majority of businesses, the ultimate success hinges on the competency and dedication of their employees, thus creating a high demand for labor relations specialists to maintain a happy and skilled workforce. 
The field of labor relations is wide open as the 21st century progresses.  The job is a valuable springboard to other positions too. Even people entrenched in other careers can get some labor relations specialist jobs with just a certification and then earn their degrees at night. That is a great way to come in with experience and stand out from other applicants. The on-the-job training will undoubtedly prove valuable for those workers.
Related Resource: