By: Tanja Babic, PhD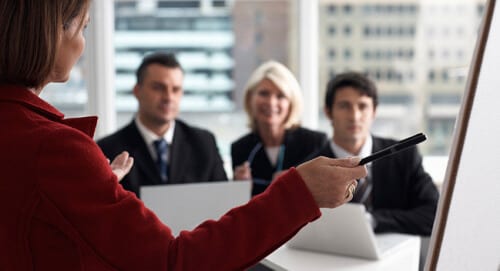 In the modern world, employees and teams drive successful corporations. An industrial and organizational psychologist understands how human behavior affects the workplace.   Industrial psychologists study factors that promote:
motivation
teamwork
productivity
They also understand the management practices that improve employee performance.
An industrial organizational psychology professional might also be referred to as a corporate psychologist or organizational psychologist.  Regardless of the title, their role is to apply psychological principles to the workplace.
There are many influential industrial psychologists.   We chose these 30 famous industrial organizational psychologists based on the following criteria:
Publications: The majority of the individuals on this list have outstanding publication records. These publications include articles in scientific journals, books and book chapters.
Impact on industrial and organizational practices: Although academic research is an important aspect of psychology, its influence can only be assessed once ideas are put into practice and applied in a workplace. Men and women on this list have made a significant impact on modern practices and policies in a workplace.
Influence on future research directions: While many researchers have published important papers in the field of industrial organizational psychology, priority was given to those who have made a substantial change in the way in which certain theories are viewed, or those who have led the way into novel research areas.
Awards and recognitions: Most psychologists on this list have been recognized for their achievements by various international professional societies, foundations and even Queen Elizabeth II
1. Stanley Silverman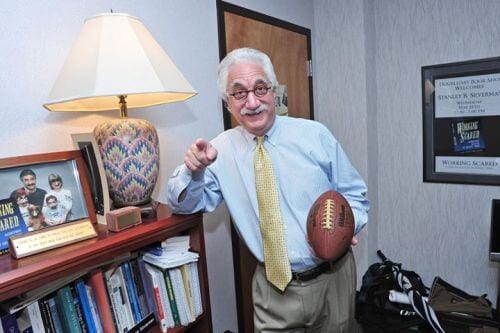 Dr. Silverman is a top industrial organizational psychologist.  He is the Dean Emeritus and Professor Emeritus of The University of Akron.  His area of expertise is the effect that arrogant bosses have on a workplace. He devised a new measure of arrogance called "Workplace Arrogance Scale," which is used to determine whether managers and employees possess arrogant tendencies.   Dr. Silverman recognized the negative effects these personalities can have on the workplace.  He found:
Most arrogance is unwarranted
Staff members with low self-esteem have the highest level of arrogance
Arrogant employees are the least productive
Extreme arrogance prohibits quality work results
2. Anita Woolley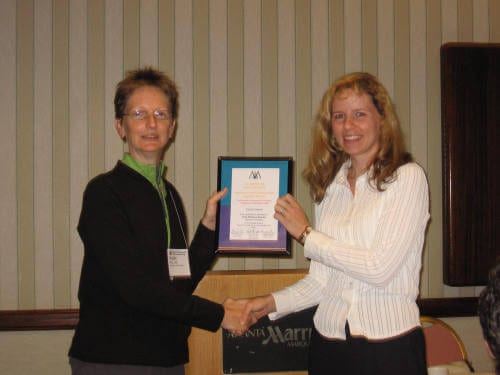 Just like individuals, teams possess a certain level of intelligence. This concept of "collective intelligence" is the focus of Dr. Woolley's research. She is the Associate Professor of Organizational Behavior and Theory at the Tepper School of Business at Carnegie Mellon University.
One of the most interesting findings of her recent research is that team intelligence is positively correlated with the number of women on the team. Dr. Woolley's research also supports the belief that there is value in bringing diverse people into groups.  This study was published in the prestigious journal Science in 2010.
3. David Rock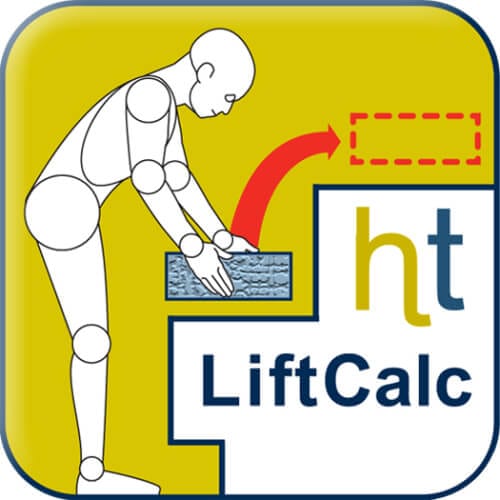 Another esteemed organizational psychologist is Dr. David Rock.  Dr. Rock is the co-founder and Chief Executive Officer of the Neuroleadership Institute (NLI).  The Institute was founded to bring together neuroscience and leadership experts and to enhance the science of leadership.
Dr. Rock is the author of four books including Your Brain at Work.  He has been quoted in:
Harvard Business Review
The Wall Street Journal
Business Insider
CNBC
Forbes
4. Jay Van Bavel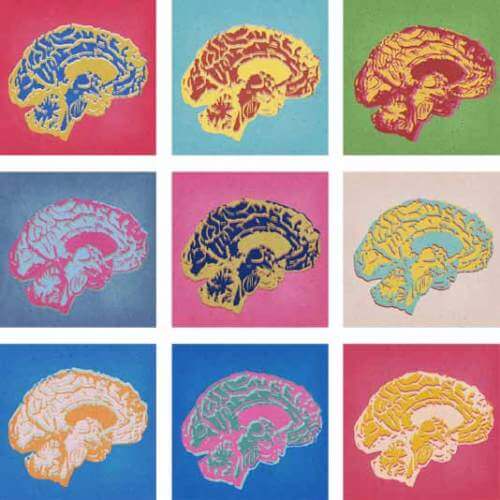 Dr. Van Bavel is an Associate Professor of Psychology and Neural Science at New York University and Director of the Social Perception and Evaluation Laboratory.  He studies the relationship between the environment and group identities using a unique combination of:
neuroimaging
psychophysiological
behavioral techniques
He is the author of "THE POWER OF US: Harnessing Our Shared Identities to Improve Performance, Increase Cooperation, and Promote Social Harmony." He writes a mentoring column in Science Magazine.
Dr. Van Bavel has published over 100 academic papers in psychology journals.  His research is frequently featured by international media.
5. Gary Namie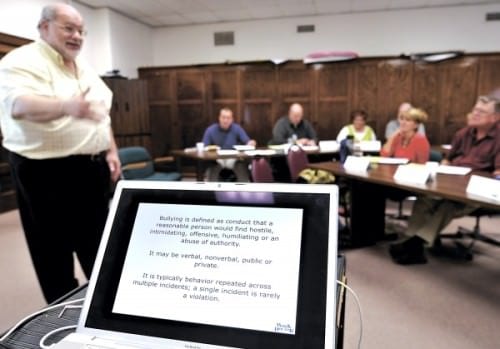 Workplace bullying is now a widely recognized phenomenon, thanks to Dr. Namie, who is the international authority on the subject.  Dr. Namie is a social psychologist and Director of the Workplace Bullying Institute. He is also the National Director of the campaign to enact the Healthy Workplace Bill.  This campaign seeks to enact state laws that address workplace bullying.
He wrote the largest-ever US survey on workplace bullying and is the author of several books including "The Bully-Free Workplace: Stop Jerks, Weasels, and Snakes from Killing Your Organization." Dr. Namie taught psychology and management courses for over two decades at Scripps College, University of California Santa Barbara, and the University of Southern California.  He has won national and campus teaching awards.
6. Fred Luthans

Dr. Fred Luthans is an expert in organizational behavior.  In his early research, Dr. Luthans applied reinforcement as a means of improving employee performance. His "Organizational Behavior Modification Theory" has been rated among the top eight theories in organizational psychology, based on:
importance
validity
usefulness
Years later, Dr. Luthans conducted research on positive psychological capital (PsyCap).  PsyCap refers to positive psychological resources including:
hope
resilience
optimism
self-efficacy
These four elements can be effectively:
managed
developed
measured
He found that overall PsyCap is closely related to job performance and satisfaction.  Moreso that each component on its own.  This research effort has resulted in over 95,000 citations.  He is the #1 citation in organizational behavior textbooks.
Dr. Luthans is a University and George Holmes Distinguished Professor of Management, Emeritus at the University of Nebraska, Lincoln.
7. Victor Vroom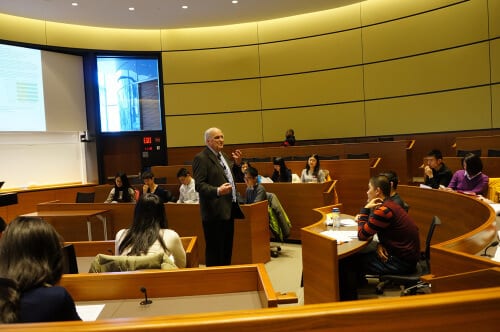 Dr. Vroom is the BearingPoint Professor Emeritus of Management and Professor of Psychology at Yale University. He is one of the leading experts in the fields of organizational behavior, leadership and decision making.  In 1964, he published a seminal book entitled Work and Motivation.
He is the recipient of numerous awards, including Distinguished Scholarly Contribution Award from the Academy of Management and Distinguished Scientific Contributions Award from the Society of Industrial and Organizational Psychology.
8. Jeffrey Stanton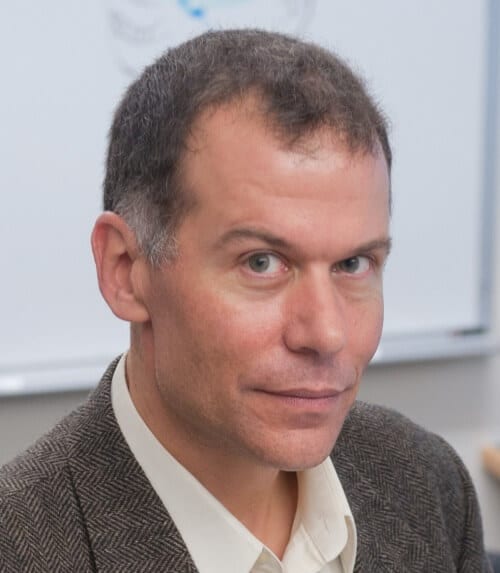 Dr. Jeffrey Stanton is Associate Provost for Academic Affairs and Professor in the School of Information Studies at Syracuse University. His research focuses on areas like:
job satisfaction
work-related stress
psychometrics
He has also studied the relationship between organizational behavior and technology. He has published numerous research papers and several books including:
Information Nation: Education and Careers in the Emerging Information Professions
The Visible Employee: Using Workplace Monitoring and Surveillance to Protect Information Assets-Without Compromising Employee Privacy or Trust
9. Doug Reynolds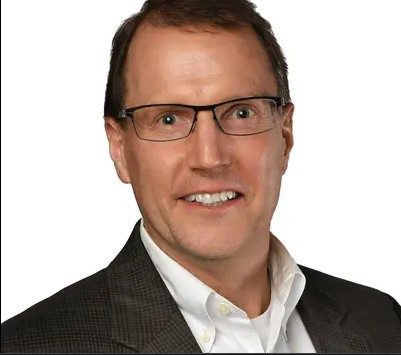 Dr. Doug Reynolds is the Executive Vice President of Innovations and Technology at DDI.  He is a world renown industrial organizational psychology scientist-practitioner.  His insights have led to technology-enhanced assessment techniques used throughout the world.  He helped create and deploy internet-based behavioral simulations that will be used for executive and leadership evaluation.
Dr. Reynolds has published three books including:
Next Generation Technology-Enhanced Assessment
Handbook of Workplace Assessment
Online Recruiting and Selection
His research has appeared in numerous respected journals including:
Journal of Applied Psychology
Personnel Psychology
International Journal of Selection and Assessment
10. Marc Effron

Although not an academic, Marc Effron has influenced the field of industrial organizational psychology.  He has helped some of the world's largest companies improve the quality of their talent.  He is the president of the Talent Strategy Group. Talent Strategy Group is one of the largest and most successful companies in the world focused on talent development.
He co-authored several books, including the best-selling One Page Talent Management: Eliminating Complexity, Adding Value.  This book is often called the "talent management bible."  He also wrote 8 Steps to High Performance and pushes TalentQ magazine.
11. Morgan McCall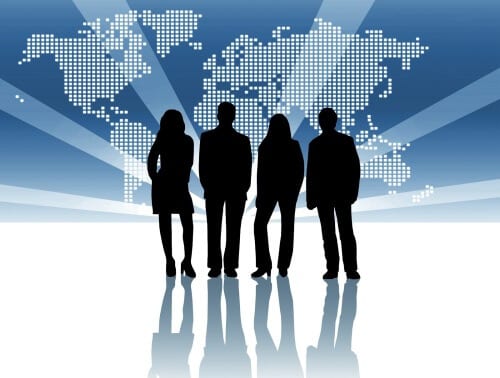 Another of our top industrial organizational psychologists is Dr. Morgan McCall.  Dr. McCall is a Professor Emeritus at the University of Southern California Marshall School of Business.  His research focuses on the development of the next generation of leadership.
In his book High Flyers, he challenges the conventional wisdom that best executives possess a set list of traits.  He proposes that successful executives are characterized by their ability to learn and adapt to novel situations.  His most recent book is titled Using Experience to Development Leadership Talent.
Dr. McCall's accomplishments have earned him several awards, including:
Distinguished Professional Contributions Award from SIOP
Executive Development Roundtable's Marion Gislason award for "Leadership in Executive Development
12. Wendong Li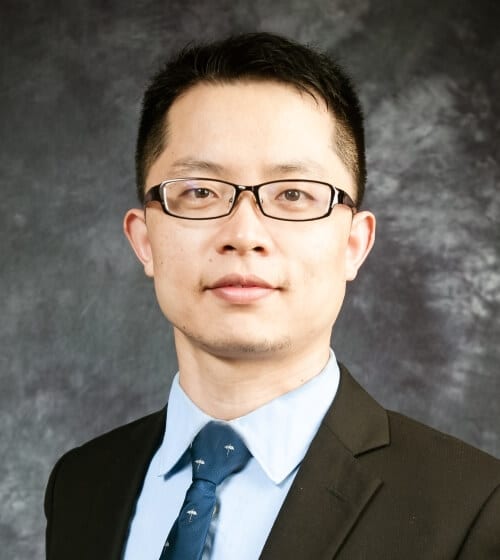 The interaction between individual and environmental factors that promote proactivity is the main topic of Dr. Wendong Li's research.  He recently began focusing on change-related issues in organizational research.  Dr. Li obtained a PhD in Management in 2013 and is currently an associate professor at the Department of Management, the Chinese University of Hong Kong.
He has published numerous articles in:
Proceedings of the National Academy of Sciences of the United States of America
Journal of Applied Psychology
Annual Review of Organizational Psychology and Organizational Behavior
Personnel Psychology
He is a member of the board of directors for the Asian Academy of Management.
13. Maya Shankar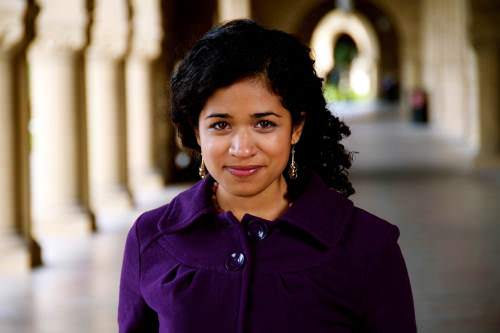 The influence of Dr. Shankar's work impacts people worldwide. She holds a PhD from Oxford University and completed a postdoctoral fellowship at Stanford University. She served as the senior White House policy advisor under President Obama.
She is currently the creator, host and executive producer of the podcast, A Slight Change in Plans.  The podcast was named by Apple as the Best Show of the Year 2021.
14. Greg Oldham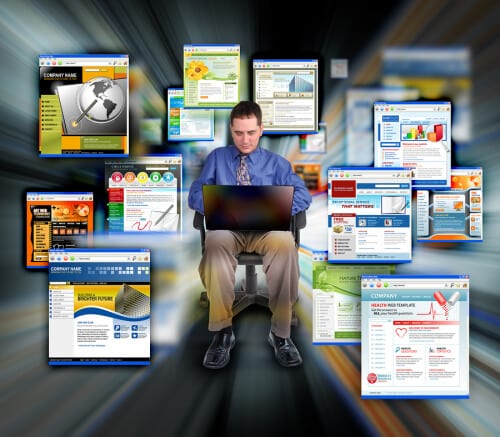 "Job Characteristics Theory" is based on the principle that challenging tasks serve as motivation, whereas monotonous or boring tasks suppress motivation and lead to employee dissatisfaction. This theory was developed by Dr. Oldham, a professor at Tulane University, and his colleague Richard Heckman. The theory provides a set of principles for enriching jobs and is widely used by organizations. According to his theory, there are five core job characteristics including:
Skill Variety
Task Identity
Task Significance
Autonomy
Feedback
These five characteristics lead to three critical psychological states:
Experienced Meaningfulness of the Work
Experienced Responsibility for Outcome of the Work
Knowledge of Results of the Work Activities
Dr. Oldham's research has been published in prestigious journals in the fields of organizational psychology and management. He is a fellow of the Academy of Management, SIOP and the American Psychological Association
15. Steven Sauter
The field of occupational health and safety has been greatly influenced by the work of Dr. Steven Sauter. He is a Senior Consultant with the NIOSH Total Worker Health Program.  In his work, he used behavioral sciences to promote workers' health and safety.  He implemented practices that reduce work-related injuries and promote workers' wellbeing.
He edited several influential books, which are used as textbooks across the world.  He is the founder of the Journal of Occupational Psychology.
16. Thomas Cox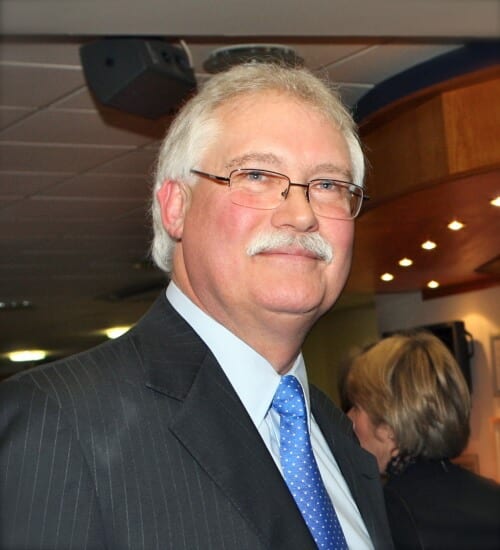 Work-related stress is one of the biggest factors that lowers productivity and affects employee health. Our current understanding of the negative consequences of stress are largely due to research efforts of Sir Thomas Cox.  His research areas focus on:
psychosocial and organizational risk management
health and safety management
psychosocial and work-related issues in cancer survivorship
He is the Director of the Centre for Sustainable Working Life and Professor of Occupational Health Psychology and Management at Birbeck University of London.
Recent publications include:
The measurement of rail passenger crowding: Scale development and psychometric properties
Modelling the spill over effects of rail passenger crowding on individual well-being and organisational behaviour.
He also received numerous awards for his accomplishments in industrial and organisational psychology.  He received recognition by Queen Elizabeth II in 2000.
17. Cary Cooper

Sir Cary Cooper is the Professor of Organizational Psychology and Heath at the Manchester Business School, University of Manchester.   He is one of the world's leading experts in the areas of occupational health and workplace stress. He has written on subjects of:
work-life balance
improving performance
burnout
In 2020, he was the winner of the New York City Big Book Award for the Book of the Year in Marketing and Public Relations for The Apology Impulse.  Recent awards include:
Chris Arygris Lifetime Achievement Award by the Academy of Management, Boston
Honorary Doctor of Education by the University of Bolton
WFPMA Petitpas Award for Distinguished Service to the Global HR Profession by the World Federation of People Management Associations, Chicago
He was recognized by Queen Elizabeth II in 2001.  He was appointed Commander of the Order of the British Empire for his contributions to occupational and organizational health.  In 2014, he was knighted for his service to social science.
18. Edward Deci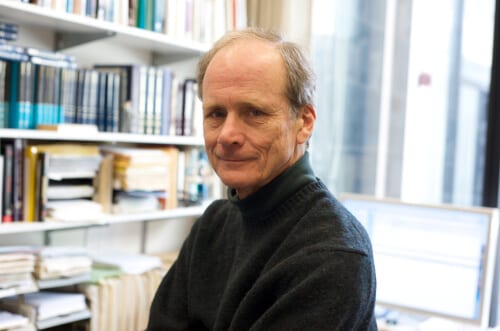 Keeping employees motivated and productive is a prominent topic of industrial organizational psychology. Dr. Deci, a professor of psychology and social sciences at the University of Rochester, along with his colleague Dr. Richard Ryan coined self-determination theory (SDT).  SDT describes individuals' self-motivation. SDT is widely employed today, not only in organizations, but also in areas like:
sports
health care
education
relationships
He is the co-author of book Self-Determination Theory: Basic Psychological Needs in Motivation, Development, and Wellness.
19. Richard Ryan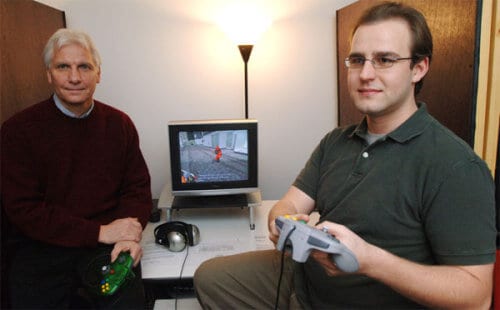 Co-founder of SDT, Dr. Ryan is an internationally recognized researcher in the fields of motivation and wellbeing. He has published over 450 research articles, books and book chapters and given addresses worldwide. He is currently a Professor at the Institute for Positive Psychology and Education at Australian Catholic University, North Sydney and Professor Emeritus in Psychology at the University of Rochester.
He is considered one of the most influential industrial organizational psychologists of the modern era.  He is a Fellow of the APA and American Educational Research Association.
20. Edward Lawler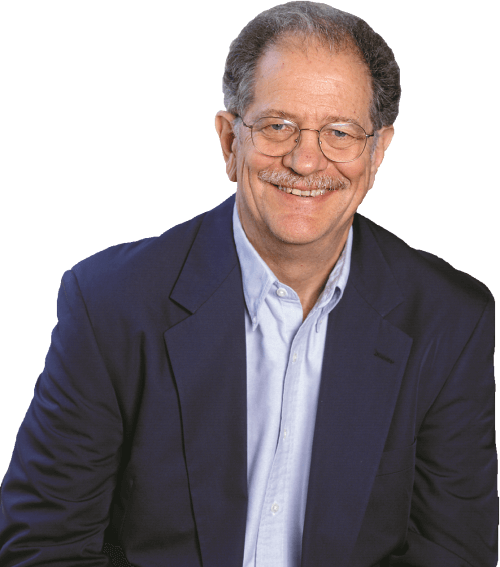 The issue of employee compensation is an important aspect of management. Dr. Lawler is one of the leading contributors in this field of research. He is the Distinguished Professor of Business at the University of Southern California and the Director for the Center for Effective Organizations.
In his latest book, Human Resource Excellence: An Assessment of Strategies and Trends, Dr. Lawler shares his newest findings about what makes HR successful.
Dr. Lawler is recognized as one of the leading figures in management and human resources by several major publications, including Fortune and BusinessWeek.  In 2009 he received the Raymond A. Katzell Award in industrial organizational psychology from SIOP.
21. Richard Klimoski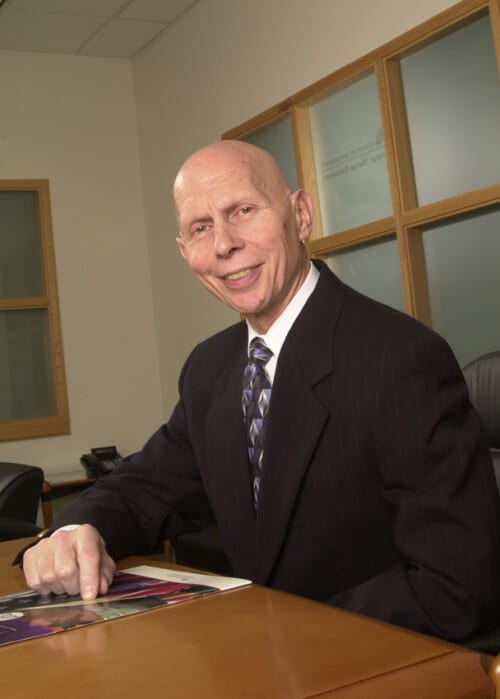 Dr. Klimoski is a highly regarded industrial organizational psychologist.  He is a Professor of Psychology and Management and area chair in the School of Business at George Mason University.  His research is focused on effective management and successful leadership. He has published in and served on the editorial board for numerous journals.  He has authored or edited several books including:
Research, Measurement and Evaluation in Human Resources
The Nature of Organizational Leadership
Advancing Human Resource Management Projects
Dr. Klimoski is a fellow of:
Academy of Management
American Psychological Association
Association of Scientific Psychology
SIOP
He is also a member of the advisory board of several companies that use industrial-organizational psychology including:
SHRM Foundation
SIOP Foundation
Workhouse Arts Foundation
22. Nancy Tippins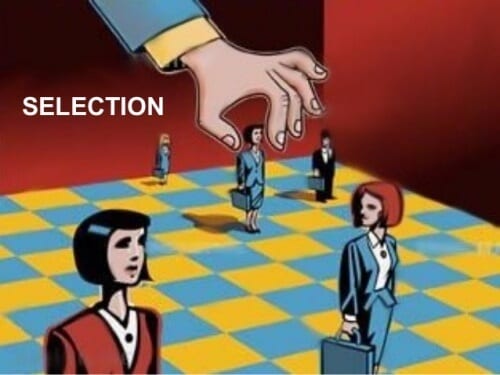 Selection of employees is one of the first and most important steps in ensuring an organization's effectiveness. Dr. Tippins combines her industrial organizational psychology expertise and leadership skills to help companies:
select employees
reduce hiring mistakes and
develop their leadership strategies
Dr. Tippins is recognized as one of the top organizational psychologists in the country.  She is a former president of SIOP and is a recipient of the society's Distinguished Service Award.
She is the co-author of Designing and Implementing Global Selection Systems.  She is currently serving on the editorial boards of several journals including:
Journal of Applied Psychology
Personnel Psychology
Industrial and Organizational Psychology
23. Elaine Pulakos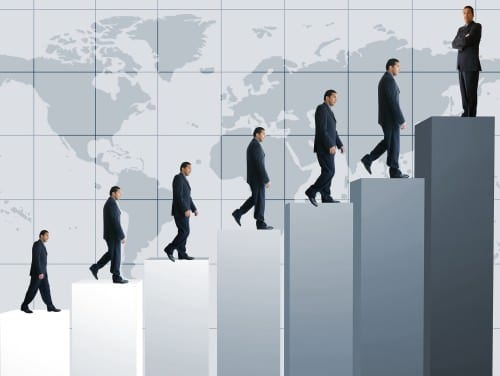 Dr. Pulakos is an influential industrial organizational psychologist.  Her work focuses on focuses on organizational agility and resilience. She has written articles that have fundamentally shifted performance management. Her influence in the field has been recognized by numerous awards, including the Society for Industrial and Organizational Psychology's Distinguished Professional Contributions Award.
She is currently the CEO of PDRI, a $200 million talent management business.  Her publications include:
Transforming Performance Management to Drive Performance
Choosing effective talent assessments to strengthen your organization
Performance Management Can Be Fixed: An On-the-Job Experiential Learning Approach for Complex Behavior Change
24. Denise Rousseau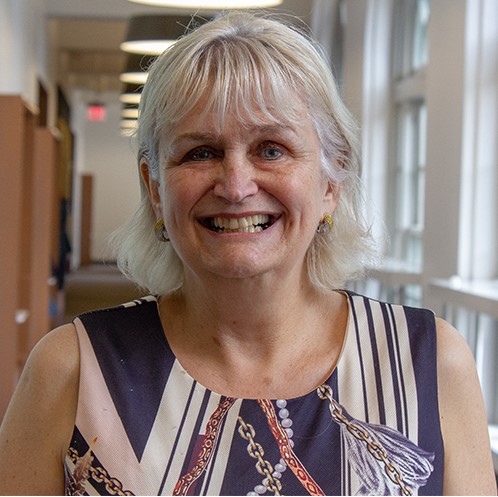 Dr. Denise Rousseau is the H.J. Heinz II University Professor of Organizational Behavior and Public Policy at Carnegie Mellon University's Heinz College of Information Systems and Public Policy and the Teper School of Business.  She is recognized for developing the theory of a psychological contract.  Her research focuses on the "powerful reach that the individual worker's understanding of the employment relationship has on work groups, firms, and society."
She co-authored the textbook, Evidence-Based Management: How to Use Evidence to Make Better Organizational Decisions.  This textbook has been adopted by over 80 universities.  It's the basis for the on-line course Evidence-Based Management Consulting offered through the Open Learning Initiative.
Dr. Rousseau has earned several awards including:
Michael Losey Career Award from the Society for Human Resource Management
Distinguished Scholar Award from the Academy of Management
Lifetime Achievement Award from SIOP
25. Wayne Cascio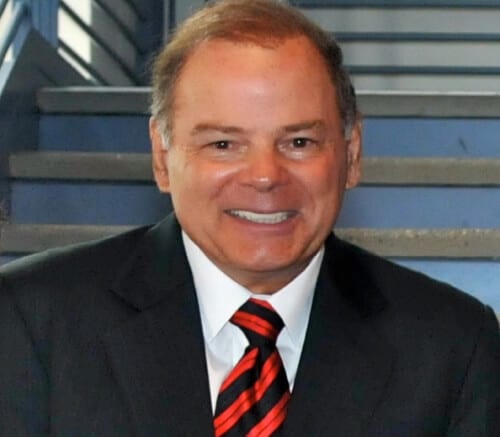 Dr. Cascio is a Distinguished Professor at the University of Colorado.  He also holds the Robert H. Reynolds Chair in Global Leadership at UC Denver.   His research efforts have helped shape the direction of research in industrial organizational psychology. His areas of expertise include:
human resource management
talent analytics
leadership
downsizing
He has authored or edited 31 books on human resources management including:
Managing Human Resources
Investing in People
Applied Psychology in Talent Management
26. Eduardo Salas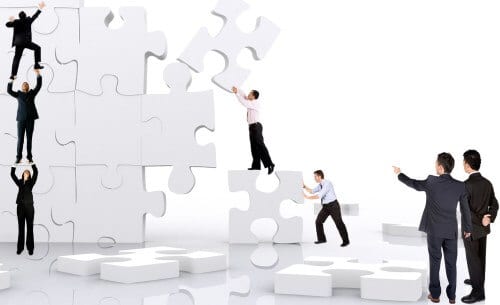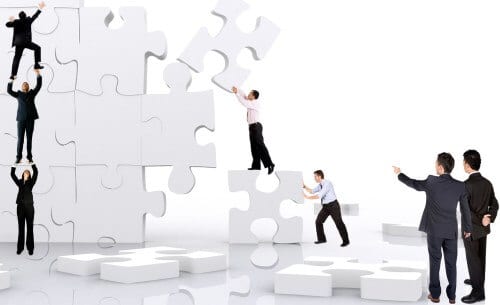 Dr. Salas, a professor and department chair at Rice University, is another recipient of SIOP's Distinguished Professional Contributions Award. His research helps organizations:
foster teamwork
facilitate training effectiveness
develop performance measuring tools
design learning environments
As a top industrial organizational psychologist, he has co-authored over 300 journal articles and book chapters.  He is the author of the book, "Teams That Work: The Seven Drivers of Team Effectiveness."
In 2020, Dr. Salas received a Presidential Citation by the Division 19 (Military Psychology) of the American Psychological Association for scientific contributions to military psychology.
27. Robert Lord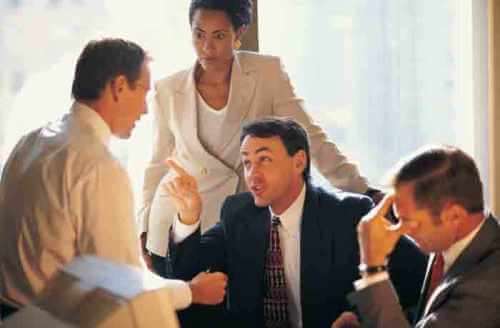 Dr. Lord is currently a professor of Leadership at the Durham University.  His research focuses on:
motivation and self-regulation
leadership perceptions and leadership skill development
information processing
ethical leadership behavior
leader behavior measurement
complexity leadership theory
alternative perspectives on knowledge
Through his research efforts, he has published over 125 articles and book chapters in leading industrial organizational psychology and management sources.
His work has greatly influenced the modern view of leadership. His research on control theory was published in the 2010 Annual Review of Psychology.  It is considered to be one of the leading influences in shaping research in that area.
He received the Leadership Quarterly Distinguished Scholar Award and SIOP Distinguished Scientific Contribution Award.
28. Richard Arvey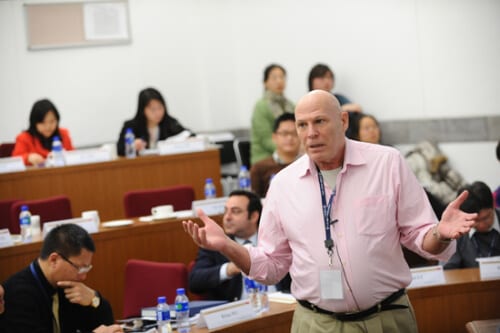 Discrimination and bias in the selection of employees have become important topics in modern management. Research on this topic has been greatly influenced by Dr. Arvey of the National University of Singapore. Dr. Arvey is one of the top industrial and organizational psychologists.  He has demonstrated that genetic factors play a role in a range of job attitudes and behaviors.
He has published more than 100 articles, book chapters and reports. He has received numerous awards and has been recognized as one of the top 10 most published authors by the Journal of Applied Psychology and Personnel Psychology.
29. Rob McKenna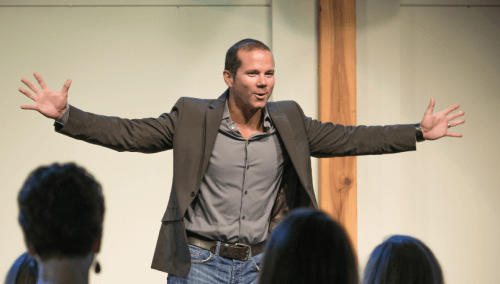 Dr. McKenna is one of the top industrial-organizational psychologists in the country.  He the founder and CEO of WiLD Leaders, Inc and created the WiLD Toolkit, a leader development process and set of tools.  He also serves as the Chair of the Department of Industrial Organizational Psychology at Seattle Pacific University. His main interest is helping leaders during challenging times. He has helped companies that use industrial organizational psychology including:
Boeing Company
Microsoft
Alaska Airlines
He is the author of several books, including Dying to Lead: Sacrificial Leadership in a Self-Centered World.  His most recent book, Composed: The Heart and Science of Leading Under Pressure, focuses on strategies leaders can use to stay true themselves and connected when it matters most.
30. David Yamada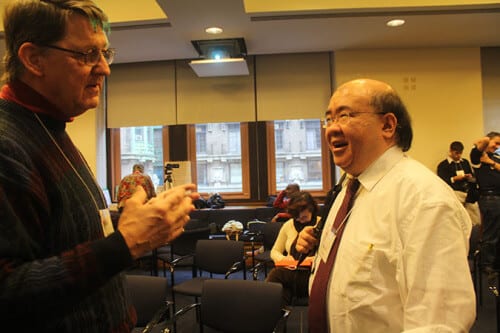 Dr. Yamada is an industrial & organizational psychologist focused on workplace bullying.  He is the host of the blog Minding the Workplace. His blog focuses on important issues like:
dignity at work
labor and employment law
psychologically healthy work environments
Dr. Yamada is the director of the New Workplace Institute at Suffolk University. He wrote the first law review article on the subject of workplace bullying and drafted the Healthy Workplace Bill. He often speaks at international conferences and has been quoted by influential media such as The Wall Street Journal and Fortune.
Related Articles: