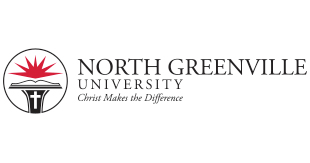 North Greenville University HR Degree Programs
North Greenville University is also featured in our ranking of the 50 Most Affordable Human Resource MBA Degree Programs.
North Greenville University offers a Master of Business Administration with a concentration in Human Resources. The program is 36-credit hours and designed to train business leaders. Students gain an understanding of organizational dynamics, customer demand, personnel management, and entrepreneurship. In addition, through the concentration, they gain an understanding of the human capital that keeps a business running. Graduates receive SHRM-CP or SCP credentials which are the professional certifications necessary to achieve leadership roles in human resources. Courses required include:
Business Analytics
Business Strategy
Financial Management
Human Resources Compensation and Development
Human Resources Management
Human Resources Selection and Placement
International Human Resources
Issues in Professional Ethics
Managerial Accounting
Managerial Economics
Marketing Process
Operations Management
Organizational Behavior
Research Methods in Business
Small Business and Entrepreneurship
Strategic Issues in Human Resources
The program is offered in a Christ-centered environment that not only provides an understanding of business and human resources but also the ethics necessary to become a leader in the field with exceptionally strong character.
About North Greenville University
In 1891, at the fourth annual meeting of the North Greenville Baptist Association, a committee was appointed to determine where a new high school could be established in Greenville County, South Carolina. This was the dream of John Ballenger who felt that mountain area children needed stronger education. Benjamin Neves donated ten acres of land between Glassy Mountain and Paris Mountain for the new school and North Greenville High School opened in 1893.
However, the school was not chartered by the state until 1904 and, the following year, it was assumed by the Home Mission Board of the Southern Baptist Convention. At that time, it became part of the Mountain Mission School System. This continued until 1929 when the North Greenville Baptist Association took back control of the school which, at that time, was known as North Greenville Baptist Academy.
A junior college was added in 1934 and, in 1949, the school became part of the General Board of the South Carolina Baptist Convention. In 1957, the high school courses were discontinued and the school became a two-year liberal arts college. At that time, the name was changed to North Greenville Junior college. It became North Greenville College in 1972 and earned university status in 2006.
Today, North Greenville University has been ranked as the third best college in South Carolina as well as the best online college in the state according to Bestcolleges.com. Christian Universities Online ranks the school as one of the 25 best Christian college and universities in the south and Schools.com ranks it one of the best four-year colleges in South Carolina. The school has also been ranked eighth among the Top 20 Best Online Colleges in South Carolina and ninth among the 50 Most Affordable Christian Colleges and Universities by Online College Plan. Forbes has named North Greenville University one of the top 25 Low-Debt Private Colleges.
North Greenville University Accreditation Details
North Greenville University is accredited by the Southern Association of College and Schools Commission on Colleges. As part of the accreditation process, the University undergoes periodic review to confirm programs offered meet the requirements of the Association, that they have the resources to meet their goals and they agree to correct any areas identified as needing improvement during the review. In addition, programs at the University are accredited by the following organizations:
Commission on Sport Management Accreditation
Council for the Accreditation of Educator Preparation
International Assembly for Collegiate Business Education
National Association of Schools of Music
National Council for the Social Studies
National Council of Teachers of Mathematics
North Greenville University Application Requirements
Applicants who have not earned college credit after graduating from high school must apply as freshmen at North Greenville University. They must complete an application and provide official high school transcripts. They must also provide official ACT or SAT scores. Applicants who have earned college credit after high school graduation must apply as transfer students. They must complete an application and provide official transcripts from all colleges and universities attended. They must also provide a final official high school transcript.
Graduate applicants must complete an application and provide official transcripts from all colleges and universities attended. They must hold a bachelor's degree or higher as well. A self-reflective essay should tell the story of the applicant and be around 500 words. Two professional and one personal reference are required.
North Greenville University Tuition & Financial Aid
Undergraduate tuition at North Greenville University is $480 per credit hour for on-campus programs and $425 per credit hour for online programs. Tuition for graduate programs is as follows:
Business – $450 per credit hour
Christian Ministry – $390 per credit hour
Education – $390 per credit hour
Education (Doctorate) – $450 per credit hour
Ministry (Doctorate) – $425 per credit hour
Music Education – $390 per credit hour
Financial aid is available and is normally awarded on the basis of financial need which is determined using the Free Application for Federal Student Aid (FAFSA). The FAFSA must be renewed on an annual basis. Students may be awarded scholarships such as the Education Scholarship, College of Communication Scholarship, Hendrick's Scholarship and more. Students may also be offered grants which do not have to be repaid. Work-study programs are also available for students attending on campus.
Part of the student's financial aid packet may include federal direct, direct, private or parent loans. It is important that students understand that loans must be repaid after graduation.
North Greenville University opens the door to life-changing opportunities for every student. Their vision is to provide everyone who attends North Greenville University an authentic Christian environment in order to prepare them for a life of service as well in their chosen career field. North Greenville University provides opportunities for spiritual growth, cultural enrichment and the hands-on service that creates leaders in a wide variety of industries.