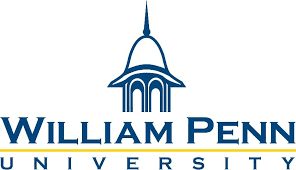 Two WPU Degrees for Human Resources Careers
William Penn University is also featured in our ranking of the 30 Most Affordable Online Bachelor's in Human Resource Management.
Since Fall 2005, the Business Administration Division has delivered a Bachelor of Arts in Human Resource Management for William Penn University Statesmen to learn the fundamental organizational strategies for maximizing employee well-being. Chaired by Prof. David Meinert, the 124-credit, SHRM-aligned curriculum leads to the Certified Professional exam to improve workforce relations. Eight-week courses, such as Employment Law and Business Ethics, are available online on Moodle and during evening hours in Oskaloosa or Johnston. Post-grads can continue preparing for upper-level corporate responsibilities in the Master of Business Leadership. Headed by Prof. Jay Christensen, the 36-credit, HLC-accredited sequence requires online or hybrid 500-level courses from Human Capital Development to Global Business before the capstone project. Penn Statesmen could also intern with Collins Aerospace, join Alpha Lambda Delta, enter the Career Mentoring Program, and minor in risk management.
About William Penn University
William Penn University originated on September 24, 1873, when the Religious Society of Friends founded Penn College for private, value-based Quaker education. In 1875, the inaugural coed class graduated from the Bible study and classics program. In 1898, Charles and Albert Johnson provided a 40-acre tract for building its first site. However, a fire set ablaze at Old Main, killing two and ravaging Penn College's campus in 1916. The next year, Penn College rebuilt three blocks north in Oskaloosa off Highway 63. In 1933, the Board renamed it William Penn College. In 1945, William Penn made history by hiring Iowa's first female African-American professor. Three decades later, William Penn formed its first 2+2 transfer articulation agreement with Indian Hills Community College. In 1995, the College for Working Adults was launched in West Des Moines. On April 4, 1996, the Penn College Historic District was added to the National Register of Historic Places. In 2000, the William Penn University name was formally adopted.
Endowed for $7.64 million, William Penn University now employs 45 full-time and 69 part-time faculty teaching 1,279 Statesmen from 16 countries online, on its 75-acre Oskaloosa campus in Mahaska County, or at five satellites with 35+ organizations like Business Club for 53 percent retention. In 2014, William Penn received an NAIA Champions of Character Five-Star Silver Award. In 2018, the WPU Lambda Delta Nu Chapter won the Governor's Volunteer Award. William Penn University accepted a 2017 Midwest Emmy Regional Student Television Award too. The U.S. News & World Report ranked WPU in the top 70 Midwest schools with the 54th best social mobility. On Niche, WPU has Iowa's fifth most student diversity and 11th best athletics program. PayScale placed William Penn University 334th with a $64,800 median mid-career salary. Washington Monthly named WPU the 288th best baccalaureate institution.
William Penn University Accreditation Details
On February 20, 2018, the Higher Learning Commission on North Central Association (HLC-NCA) Institutional Actions Council notified William Penn University that the Level III accreditation status was reaffirmed through 2027-28 under President John E.E. Ottosson. Located 304 miles east via Interstate 80 in Chicago, this huge 19-state Heartland Region accreditor is recognized by the U.S. Department of Education to evaluate WPU's one associate, 38 bachelor's, and two master's degrees.
William Penn University Application Requirements
Enrollment at William Penn University is classified as "moderately difficult" by Peterson's because 688 of the 1,219 Fall 2018 applicants were chosen for selective 56 percent acceptance. First-year Statesmen pursuing a B.A. in Human Resource Management must finish a high school diploma or submit satisfactory GED results. Cumulative secondary GPAs of 2.5 and higher are recommended. Freshmen need a minimum 18 ACT or 940 SAT composite score. The Class of 2022 reported an average 2.9 GPA, 1020 SAT, and 21 ACT mark. International students need TOEFL scores above 500 (paper), 173 (computer), or 61 (internet). College for Adults entrants must present at least 2.0 GPAs. A maximum of 94 transfer credits graded C or better are permitted. The Master of Business Leadership seeks a four-year bachelor's completion with overall GPAs of 2.75 and greater. GMAT scores are optional, but work experience is strongly suggested.
William Penn University runs a rolling admission process on a space-available basis. The freshman priority deadline is April 15th. International students should file by May 1st for Fall or December 1st for Spring. Eight-week B.A. in Human Resource Management modules currently begin January 21st, March 16th, May 18th, June 15th, August 24th, and October 19th. Accordingly, submit the WPU Application online or by paper for $20 ($50 if international) anytime. Send official transcripts to 201 Trueblood Avenue in Oskaloosa, IA 52577. Forward test scores using SAT/TOEFL code 6943 or ACT code 1372. Attach supplemental items, such as the resume, two academic or professional references, 500-word personal essay, transfer evaluation, and financial statement. Contact (800) 779-7366 or [email protected] with questions.
Tuition and Financial Aid
For 2019-20, William Penn University is charging traditional full-time undergrads $13,050 per semester or $26,100 annually. Living at the Oskaloosa campus' dorms like Market Street Hall adds $3,102 for yearly housing. Standard meal plans for Atkins Memorial Union Dining Hall are $3,970 extra per year. WPU budgets $1,250 for books and $4,398 for miscellaneous expenses. Annual bachelor's attendance equals about $38,200 on-site or $32,306 if commuting. The B.A. in Human Resource Management has an eight-week online cost of $435 per credit. Blended online and evening courses are priced at $400 per credit. Master of Business Leadership (MBL) cohorts spend $480 per credit or $17,280 in total.
According to the NCES College Navigator, the Office of Financial Aid in Penn Activity Center Room 204 helps 100 percent of new full-time WPU Statesmen enroll with mean assistance of $18,149 each for $5.03 million combined. University funds include the Religious Leadership Scholarship, Iowa Pride Scholarship, Phi Theta Kappa Scholarship, Penn Recognition Scholarship, Humanities Scholarship, Distance Learning Scholarship, Digital Impact Team Scholarship, William Penn Success Scholarship, Resident Associate Scholarship, Further Undergraduate Degree Scholarship, Mahaska County Scholarship, and Alumni Scholarship. The Academic Achievement Scholarship selects freshmen with minimum 3.5 GPAs and 940 SAT or 20 ACT scores. The Iowa Community College Transfer Scholarship has a July 1st deadline for in-state AA/AS degree grads with cumulative GPAs above 3.0. Federal resources, such as the Pell Grant or Direct Subsidized Loan, require FAFSA applications coded 001900. Iowans could also claim the State Tuition Grant, Future Ready Last-Dollar Scholarship, Karen Misjak Gear Up Scholarship, Governor Terry E. Branstad Scholarship, and others.
Learn more about William Penn University at the Business Administration Division website.
Related Resource: What is Workforce Diversity?