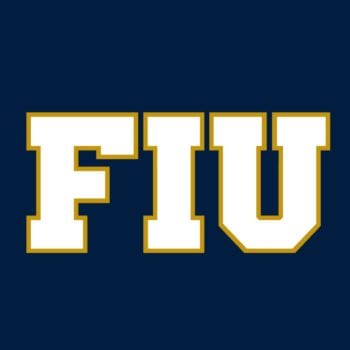 Human Resources Degrees at Florida International University
Florida International University is also featured in our ranking of the 20 Best Master's in Human Resources (Campus-based).
Florida International University offers human resources degrees at the undergraduate and graduate levels. Students who seek a degree in human resources are enrolled through the FIU College of Business.
Undergraduate students are offered a Bachelor of Business Administration in Human Resource Management. Students must complete entry-level business courses like Intro to Business, Public Speaking and Principles of Macroeconomics. These students are expected to take courses in various business fields, including organization and management, marketing and business information systems. Courses that focus on the human resources degree include classes like Operations Management, Recruiting and Staffing, Compensation and Benefits and Training and Development.
Post-graduate students may pursue a Master of Science in Human Resource Management. This is a one-year course of study for full-time students or a two-year program for part-time students. Master-level students take a number of courses that focus on the specifics of human resources. They will study such areas as Wellness, Employment Law, Rewards Systems and International Human Resource Management, among others. Graduate students will also complete seminars in finance and career services. They may also complete an internship program.
FIU also offers certificate programs in Team Management. All undergraduate students at FIU are welcome to apply in this certificate program. Students will take courses like Managing Virtual Teams, Happiness at Work and Decision Making and Negotiations.
The undergraduate and graduate human resource management programs are available in traditional classroom settings or online. The online offerings are similar to those available on campus. Programs start in the fall, spring and summer. Each online student is paired with a success coach to encourage learning in this non-traditional manner.
About Florida International University
FIU was founded in 1965, though the school did not officially open its doors until 1972. At that time, the enrollment was about 5,700 students. Today, FIU has the fourth largest enrollment in the United States. It is the largest university in southern Florida and the second largest in the state.
U.S. News and World Report ranked FIU as the number two university in Florida. The College of Business has been ranked as exceptional by U.S. News and World Report, Bloomberg Businessweek and CEO Magazine.
Florida International University Accreditation
Florida International University is accredited by the Southern Association of Colleges and Schools Commission on Colleges.
The College of Business is accredited by the Association to Advance Collegiate Schools of Business.
Florida International University Application Requirements
Undergraduate students can apply to the College of Business through the FIU general application. Students must complete the application online. They must also submit ACT or SAT scores and high school transcripts. Any students who have taken college level or AP courses while in high school must provide proof of completion and exam scores during the time of application as well. Undergraduate students must complete these steps whether they choose to study online or in a traditional classroom setting.
Graduate students complete an online application. They must also provide transcripts to verify successful completion of an undergraduate degree from an accredited university. Students who completed undergraduate studies at FIU may skip this step. Along with transcripts and application, hopeful FIU graduate students should supply post-graduate entrance exam scores, a letter of intent, letters of recommendation and a CV or resume.
All applications must be accompanied by a $30 application fee. Students who may not be able to provide this fee should contact the FIU financial aid office for information about waivers.
Tuition and Financial Aid
Undergraduate students who wish to attend FIU can expect to spend about $3,000 per semester on tuition if they are residents of the state of Florida. These students must show proof of their resident status in order to obtain the in-state tuition rate. Students from outside of Florida will pay the non-resident tuition rate of about $9,000 per semester. These tuition fees do not include room and board, meals, books, fees or other miscellaneous expenses.
Resident students who wish to pursue a post-graduate degree at FIU will pay $4,000 per semester for tuition only. Non-resident students will pay $9,000 per semester for graduate school tuition. The full amount of tuition for graduate students is roughly $22,000 for Florida residents and $32,000 for non-resident students.
FIU offers online options for undergraduate and graduate degrees. Florida residents pay an estimate of $3,000 for undergraduate education and $4,100 for graduate education. These fees cover one semester of tuition and do not reflect any additional supplies including books. Non-residents can also attend FIU online. The undergraduate tuition fee per semester is about $4,100 and the graduate fee is roughly $9,000.
Tuition assistance is available to those FIU students who qualify. When students apply for entry to FIU, they should complete the Free Application for Federal Student Aid, or FAFSA. The FAFSA is used by FIU and the federal government to determine awards for grants and some scholarships. It can also be used to help qualify for some loans.
Merit-based scholarships are available for some undergraduate students. Those who qualify can receive up to 100 percent tuition. Some scholarships are available to students who enroll in the FIU College of Business. These students should complete a general application for scholarships to be considered for one of the many awards. These awards range in amounts from $500 to $2,500.
Graduate students in the Master of Science in Human Resource Management degree may be eligible for scholarships. FIU offers seven different scholarships that each pay $7,500. Students may also be eligible for a $1,000 book scholarship.
FIU students are encouraged to apply for all internal scholarships. They should also apply for external scholarships in order to aid with paying for tuition. Some scholarships also cover the cost of room and board or can be used on miscellaneous expenses.
Students who wish to learn more about a human resources degree from Florida International University should visit the school's website or directly contact the College of Business.
Related Resources: