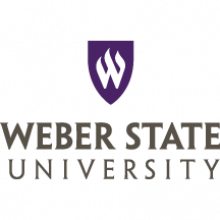 Human Resource Management Degrees Offered at Weber State University
Weber State University is also featured in our ranking of the 25 Best Return On Investment Degrees in Human Resource Management (Bachelor's).
The Department of Business Administration and Marketing within the John B. Goddard School of Business and Economics at Weber State University offers a Bachelor of Science in Business Administration in Human Resource Management.
The Bachelor of Science in Business Administration in Human Resource Management provides students with the technical abilities of a business degree while emphasizing leadership and people skills for working in human resources. Students learn about a variety human resource management concepts including advanced organizational behavior, employment and labor law, supporting employees through training and development, organizational recruitment and staffing, and negotiations, compensation, and benefits. A total of 120 credits are needed to complete the degree. The major courses include Human Resource Management, Leadership and Group Effectiveness, Advanced Organizational Behavior, Introduction to Business Analytics, Compensation and Benefits, Training, Staffing Organizations, and Employment and Labor Law. Students have the option of joining the Weber State chapter of the Society for Human Resource Management to become acquainted with peers and engage in various activities including state and regional case competitions and the Goddard School's Business in Industry Night.
About Weber State University
Weber State University is a public comprehensive university residing in Ogden, Utah. It was established in 1889 as Weber Stake Academy. Weber was derived from the county where the institution resides. It initially offered elementary and high school classes and focused on educating future teachers. It became Weber Academy in 1902. It stopped offering elementary classes and the first class of teacher trainees graduated in 1917. In 1918, the academy became Weber Normal College to demonstrate its emphasis on teacher education. In 1922, the college became Weber College and the first associate degree was conferred in 1928. It was transferred to the State of Utah and became a state junior college in 1933. In 1962 it became Webster State College and in 1964 the college granted its first bachelor's degree. The first master's degree started in 1978. It officially became Weber State University in 1991. It opened an additional campus in 1997. Today, more than 25,000 students call Weber State University home on its main campus, Davis campus, and online. It functions on the semester-based academic calendar.
Weber State University is dedicated to offering advanced education with a small community college feel. It strives to provide outstanding instruction, accessibility to a wide range of students, and encouragement of active community involvement. Its vision is to be the national model for a dual-mission institution that incorporates learning, scholarship, and community. Weber State University incorporates learning, scholarship, and community into all programs. More than 225 certificate and degree programs, 16 graduate programs, and various other academic opportunities are available at Weber State University. Seven colleges of education: Dr. Ezekiel R. Dumke College of Health Professions, Jerry and Vickie Moyes College of Education, Telitha E. Lindquist College of Arts and Humanities College of Science, College of Social and Behavioral Sciences, College of Engineering, Applied Science and Technology, and John B. Goddard School of Business and Economics. The most popular majors include sales operations, nursing, criminal justice, accounting, rhetoric, and speech communication. The student to faculty ratio is 21 to one, about 47 percent of classes have fewer than 20 students.
Weber State University Accreditation Details
The Northwest Commission on Colleges and Universities regionally accredits Weber State University to award associate, bachelor's, and master's degrees. The Association to Advance Collegiate Schools of Business accredits the Bachelor of Science in Business Administration in Human Resource Management.
Weber State University Application Requirements
Weber State University is deemed a least selective institution as it accepts 100 percent of students every year. The following materials are needed to apply:
Undergraduate
Online application
Nonrefundable $30 application fee
Official high school transcript
Official transcripts from all previously attended institutions of higher learning
Official SAT or ACT scores
Graduate
Graduate online application
Nonrefundable $60 application fee
Official transcripts from previously attended institutions of higher learning
Official graduate test scores, such as the GMAT or GRE
Current resume or curriculum vitae
Two letters of recommendation
Additional requirements for certain colleges and programs
Tuition and Financial Aid
Tuition
Undergraduate
In-state full-time students: $4,892 per year
Out-of-state full-time students: $14,679 per year
In-state part-time students: $449.20 per credit hour
Out-of-state part-time students: $1,347.83 per credit hour
Graduate
The graduate tuition depends on the specific program.
Financial Aid
Weber State University offers scholarships, grants, loans, and work-study to help students pay for their higher education. About 52 percent of full-time undergraduate students receive some type of need-based financial assistance. The average amount is $4,232.
Scholarships
Academic Distinction Scholarship
Presidential Scholarship
Deans Scholarship
Trustees Scholarship
Merit Scholarship
Opportunity Scholarship
Regent Scholarship
WSU Scholarships
Grants
Federal Pell Grant
Federal Supplemental Educational Opportunity Grants (FSEOG)
Federal TEACH Grant
Loans
Federal Subsidized Direct Loan
Federal Unsubsidized Direct Loan
Federal PLUS Loan
Federal Graduate PLUS Loan
Federal Perkins Loan
Federal Work-Study
The Federal Work-Study is a program funded by the federal government that is available to both undergraduate and graduate students who demonstrate a significant financial need. Students have the ability to work both on and off campus on a part-time basis, up to 20 hours weekly. Students are required to be enrolled at least half-time. The program encourages students to seek positions that are related to their degree program or help the community in some way. The pay is at least the current federal minimum wage. Actual pay depends on the situation of individual students.
Graduates human resource management degrees possess the knowledge and skills to ensure employee fairness and satisfaction and promote the effective function of a variety of businesses and organizations. The human resource management degrees offered at Weber State University prepares students for an array of careers, including human resource specialist, consultant, corporate manager, labor relations manager, recruiting specialist, and human resource analyst.
Related Resources: