Organizational dynamics is defined as the process of continuously strengthening resources and enhancing employee performances. It can also be described as how an organization manages and promotes organizational learning, better business practices and strategic management.
Any business owner knows there are numerous essentials when it comes to running a profitable and successful company. What's easy to forget, however, is the importance of human relationships within an organization. If employees are dissatisfied with company culture or are not getting along with each other, various aspects of the day-to-day function and overall results could suffer. That's where organizational dynamics comes into play. This concept involves the ways in which human behavior and systems influence each other. It informs practical approaches to strengthening employee performance and satisfaction, while simultaneously improving organizational gains.
The Essential Elements
There are four fundamental business activities that contribute to an organization's dynamics.
First, planning requires management to structurally define departments and divisions. Managers set measurable goals that will define future actions and decisions. Organizational planning may involve inventory control, production scheduling, revenue forecasts and expense management. Managers use these plans as the actionable foundation for all their regular duties.
Second, goal execution involves implementing, evaluating and following up with expected deliverables. In order to accomplish this, managers must allocate resources and responsibilities to employees based on skills and schedules.
Third, leadership involves hands-on, exemplary oversight that drives innovation, knowledge and performance.
Fourth, resource control refers to how executives and management establish systems that gather data which is used to determine if goals are met.
Business Function Specializations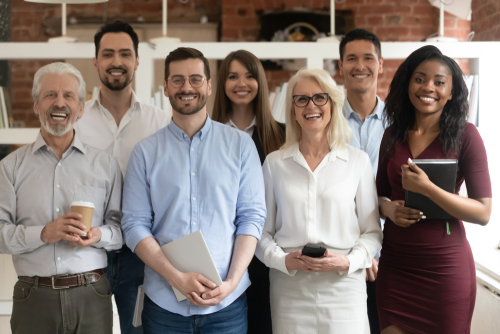 Every company will have managers who are responsible to monitor and control certain business functions. At the heart of an organization's dynamics lies human resources management, which is concerned about optimizing employee performances. HR managers are trained to improve individual and organizational effectiveness through applying relevant behavioral sciences and HR management principles.
Project managers drastically impact a company's dynamics and overall performance. Successful project managers will ensure quality through careful planning that addresses risk, communications and progress management. They also create open forums that empower vendors, employees and shareholders to share information. Project managers directly impact the financial health through financial monitoring and integrated cost controls.
An Industry Case Study
Within the procurement industry and supply chain organizations, employee and communication dynamics must be continually streamlined in order to avoid problems and increase program effectiveness.
Procurement managers seek to create united cultures that share logistical goals and technology objectives.
Every day, supply chain managers must engage in efficient source selection, inventory management and vendor monitoring.
Alternatively, transportation managers must clearly understand regulatory requirements and shipper limitations in order to maintain adequate resources and product volumes.
Evern more challenging, international supply chain managers must successfully deal with cross-cultural and supplier issues within the global logistics environment. For instance, they may be required to manage the organizational dynamics of global hazardous materials shipments.
How to Learn Organizational Management?
Proper management of an organization's business dynamics needs a formal education. Many students choose to study traditional degrees related to business leadership, management or administration. Others specialize in organizational design, development or management. All of these degree programs will expose students to common organizational situations, structures and challenges.
What Is Organizational Dynamics in Business?
Organizational dynamics takes a multi-disciplinary approach to behaviors within organizations. It examines the ways in which people behave and react to each other in workplace group settings, as research has shown that such behavior varies between professional and private gatherings. Organizational dynamics is concerned with how supervisors utilize management strategies to manage their departments. The dynamics of organizational behavior also consider methods that can be employed to help companies work more effectively as a whole.
Organizational dynamics examples include such things as understanding company culture and politics within a system. It uses that knowledge to advance a department or organization's goals by maximizing member strengths in order to encourage effective collaboration. Organizational dynamics is a comprehensive process that works to strengthen active participation and cooperation among stakeholders.
These skills are not inherent in organizational leaders. They must be learned. Often, this type of learning takes place through formal education. Degrees relating to organizational dynamics are in high demand across various industries. More and more positions are seeking an advanced degree such as the M.S. in Organizational Dynamics from University of Pennsylvania. This graduate program blends research-based knowledge with practical applications. U. Penn Organizational Dynamics students will learn how to examine the intricacies of human behaviors in relation to existing systems in order to address challenges and transform culture within organizations. Classes are taught in a small seminar format in order to encourage an intimate classroom environment. The program provides a flexible structure so that students can complete coursework part-time in the evenings and on weekends so that they can work around their existing professional and personal obligations.
Why Is Organizational Dynamics Important?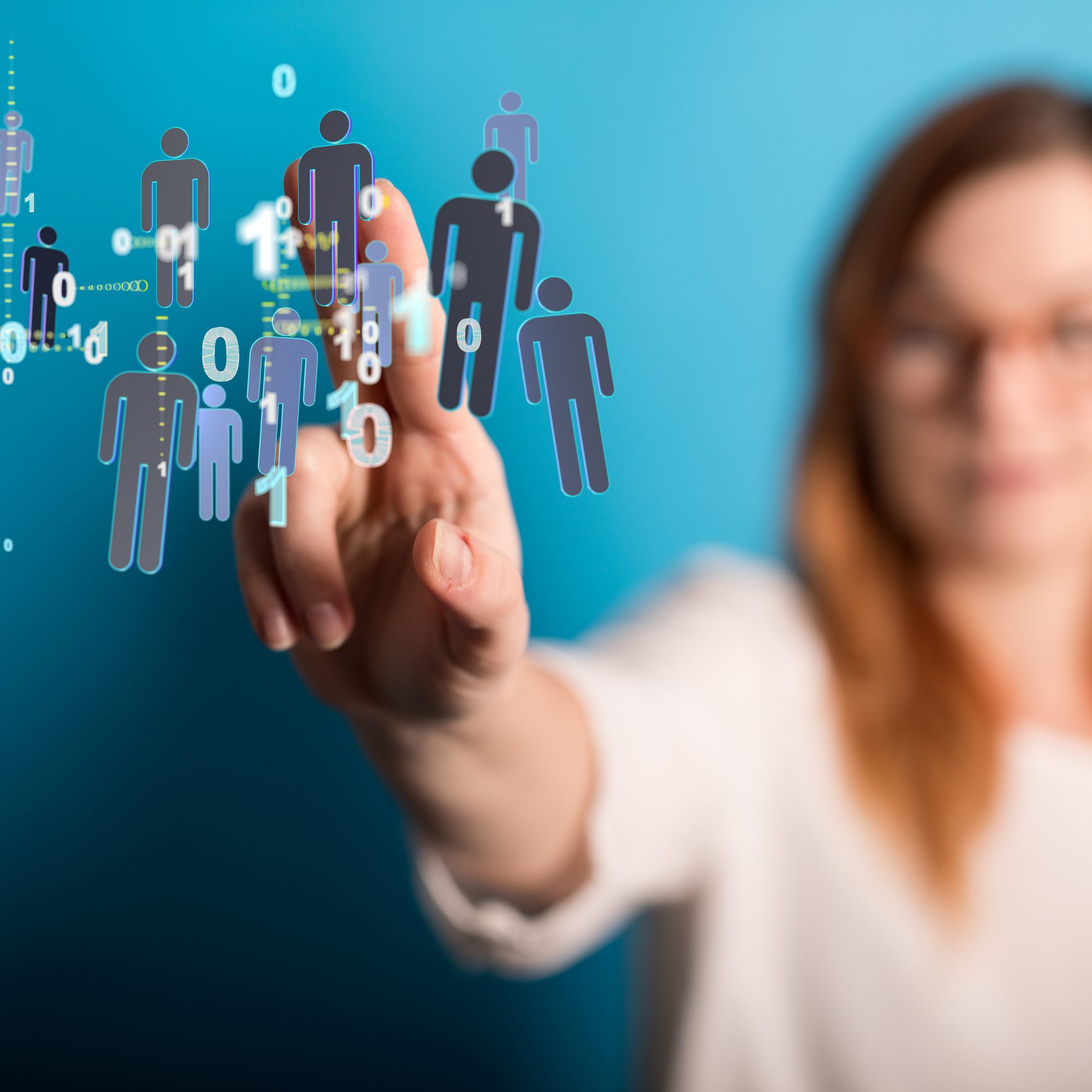 Understanding the dynamics of organizational culture matters for a number of reasons. Having a strong grasp of this fundamental concept is important to all sorts of organizations. Leaders within sectors such as business, healthcare, education, manufacturing and finance can benefits from a thorough knowledge of types of organizational dynamics. When used consistently, the theories of organizational behavior and group dynamics have the potential to build and strengthen relationships between employees and employers. Other key stakeholders like customers, vendors, boards of directors and independent operators can also be included within this framework. Anyone who works for or with an organization contributes to the team dynamics and organizational behavior.
The development of organizational dynamics places an emphasis on the people within a system. With this people-centric approach, the goal is to create a culture of high performance and long-range satisfaction among members. Most organizations across sectors use components of organizational dynamics to address challenges within the enterprise and improve relations.
Leaders should endeavor to obtain a firm grasp of the concepts that encompass organizational dynamics theories. Not only will such an understanding improve a company's bottom line, it can make operations run more smoothly and provide a harmonious work environment. Implementing practices of organizational dynamics has the potential to resolve conflicts, enhance interpersonal relationships, implement successful business strategies and assess current corporate culture needs.
How Are Dynamic Organizations Created?
The key to creating a dynamic organization lies in team development. Putting teams together in a way that strategically leverages the unique strengths and characteristics of members can have a tremendously positive impact on any business. Productive and competent teams build trust, communicate well and demonstrate innovation. Team success depends on a variety of factors and strategies.
First, it's imperative to define the goals, objectives and purpose of the organization or a given project within the larger framework. Without concrete definition of these variables, outcomes are also likely to be vague or uncertain. In order to achieve specific and tangible results, targets must be defined. Otherwise, problems such as jumbled communication, budget overages, missed deadlines and overall poor performance will occur.
When developing a team, it's wise to identify individuals that are likely to work well together. Start with determining the leaders. Leaders with effective management and interpersonal skills are fundamental to team success. Chosen leadership defines a number of team characteristics like technical approach, productivity, problem-solving techniques and energy among members. Criteria for selecting members should be diverse. Not only is it important to select people with project management experience, an individual's potential should also be considered as long as there is significant time and mentorship available. In addition, a team that offers diversity in culture, race, physical ability, age, gender and learning styles is a dynamic one.
Assignment of tasks is also a component of a dynamic organization. A good starting point is to determine who the subject matter experts (SMEs) are on each project. It makes sense to assign tasks based on knowledge and strengths. Determining the interests and aptitudes of team members is another way to identify which members might provide strong contributions to specific areas. Temperament and personality should be considered as well. Determining which individuals would work best together to accomplish team goals should certainly be a part of successful team development.
Once teams are assembled, focus must be placed on motivation and task completion. It's the responsibility of leadership to monitor project progression. They must be sure to communicate to their team the goals of the project and what success looks like. Without a definitive and thorough understanding of expected outcomes, the team is likely to stray from the intended objective. Putting a plan into writing can be effective in keeping everyone on the same page. along with defining a project's vision, effective leaders must be able to engage, motivate and redirect team members throughout the project. There should be regular check-ins and monitoring of progress.
Conclusion
Students will learn how to apply their personal leadership style to promote change, drive innovation and increase teamwork. Students will also learn appropriate decision-making skills for different business contexts and dynamics. These programs also teach students about group behaviors, change models and strategic management techniques. In the end, proper management of organizational dynamics will increase quality control, cost savings, and productivity. It is also very effective with optimizing the professional development of staff.
Organizational development is clearly essential to success in business, non-profit and other large group settings. Understanding the dynamics of people and organizations allow leaders to shape successful results and to create corporate cultures based on appreciative collaboration. Leaders with a knowledge of interpersonal dynamics in organizational behavior can effectively implement strategic business practices, address challenges, motivate effective performance and strengthen resources. All of this is an integrative and comprehensive process to guiding an organization to successful outcomes. It's no wonder hiring managers seek candidates who are fluent in the discipline of organizational dynamics.
Related Resources: