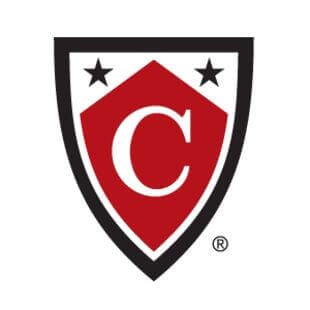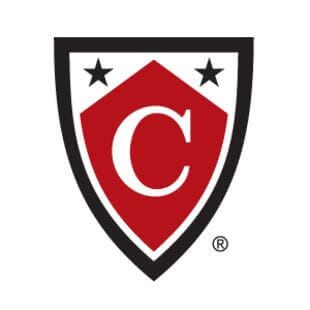 Capella University Human Resources Degrees Available
Capella University appears in our ranking of the Top 48 Best Online Master's in HR Degree Programs (MSHR).
The Master of Science in Human Resources at Capella University is designed for both the experienced HR professional and those who are interested in moving into the industry. The program provides the skills and knowledge in management strategies and analytics that help an organization grow using human capital. Students gain strong business acumen and are prepared for a wide range of HR certifications.
The HR graduate degree at Capella is based on the Society for Human Resource Management Curriculum Guidebook and Templates. Students develop strong leadership skills, learn to lead with perspective, manage with insight and understand numbers that lay into the human needs of a company. The program is available online, on-campus and in a blended format. Some of the courses required for the program include:
Analytics, Metrics, and Decision Making for Human Resource Management
Comprehensive Award Systems
Developing an Effective Workplace
Employment Law in the Successful Workplace
Enterprise-Aligned Human Resource Management Strategy
Leading and Influencing for the Human Resource Practitioner
Leading and Managing Workplace Learning
Survey of Human Resource Management in Practice
Talent and Acquisition and Workforce Planning
Students may also concentrate their studies by choosing three of the following electives:
Certification Examination Preparation for the aPHR, PHR and SPHR
Certification Examination Preparation for the SHRM-CP and SHRM-SCP
Developing an Effective Workplace
Enhancing Business Acumen for Human Resource Management Professionals
Global Human Resource Practice
Human Resource Professionals as Internal Consultants
Leading as a Change Agent
Leading Global and Diverse Cultures
About Capella University
In 1993, Stephen Shank, who previously led the Tonka Corporation, and Dr. Harold Abel, an experienced leader of higher education, joined forces to create a university that would be accessible for working adults. They created the Graduate School of America (TGSA) and began offering graduate degrees in Education, Human Services and Management. Initially, Shank was not taken seriously, viewed as nothing more than a "toy guy." This led to skepticism that his new school would work. At the time, distance learning was a new phenomenon and few people understood it. Even Abel, Shank's partner in the endeavor, was unsure whether this new school would succeed. At 72, Abel was used to the traditional university setting after 40 years in the industry and had concerns about this new method of teaching.
However, Shank had an extensive business background and, combined with Abel's education background, the pair were able to develop a unique and radical educational system. The early years were informal with faculty meetings held at Abel's dining room table. Each time staff signed up a new student, they would ring a bell and the entire room would stop to celebrate. The school was not accredited in the beginning and there was no indication that they would ever be. However, the faculty and staff continued creating a learner-centered system designed for non-traditional college students.
The first online course was created in 1995 at the suggestion of then-president Bruce Francis. He felt that taking advantage of the popularity of the internet was a way to engage adult learners. In 1997, the University was accredited by the Higher Learning Commission of the North Central Association. Undergraduate degrees were added in 2000.
Today, Capella University still has a learner-centered approach to teaching with strong support for the student. The university offers 43 programs and has an enrollment of more than 36,000 students.
Related Resource: Online Masters in HR No GRE or GMAT Required
Capella University Accreditation Details
Capella University is accredited by the Higher Learning Commission of the North Central Association. This indicates that the school meets or exceeds criteria developed by the Commission that indicate excellence in higher education. In addition, the university holds the following program accreditations:
Accreditation Council for Business Schools and Programs
American Counseling Association's Council for Accreditation of Counseling and Related Educational Programs
Commission on Collegiate Nursing Education
Commission on Accreditation for Marriage and Family Therapy Education
Computing Accreditation Commission of ABET
Computing Accreditation Commission of ABET
National Council for Accreditation of Teacher Education
Project Management Institute Global Accreditation Center for Project Management
Capella University Application Requirements
An online application is required in order to enter Capella University. An admissions counselor must assist with the application process. Applicants must allow Capella to obtain official high school transcript as well as college transcripts from all colleges and universities the student has attended. In order to apply for Bachelor's programs, students must hold a high school diploma and to apply for graduate programs, must have a bachelor's degree or higher from an accredited college or university.
Programs may have additional requirements for attendance, including licensure, background and work experience or portfolios. They may also require letters of recommendation, resume, goal statement, essay or interviews. Capella does not require GRE, GMAT, SAT or ACT scores.
Capella University Tuition and Financial Aid
Bachelor's degree tuition at Capella University ranges from $315 to $371 per credit hour while Master's degree tuition is between $387 and $737 per credit hour. Students seeking Doctorate level degrees can expect to pay between $2,800 and $5,177 per quarter or $630 to $728 per credit hour. There is also a $1,495 Colloquia fee for doctor's degree programs.
Financial aid is available including scholarships, grants and student loans. In order to qualify for any financial assistance, students must complete the Free Application for Federal Student Aid (FAFSA). The FAFSA must be renewed each year.
In addition to financial aid, there are other ways that Capella offers to save on tuition. Students with prior experience may demonstrate knowledge through Prior Learning Assessments. Students have saved as much as $13,000 by using the Prior Learning Assessment program. There are also employer and association discounts available through Capella. It is important to remember that there are limits on student loans and that all loans must be repaid after graduation. Capella also accepts military and employer benefits. They also participate in the Stafford Loan Forgiveness Program for Teachers.
Capella University offers both online and on-campus degrees as well as a blended version that allows working adults to achieve their higher education goals, allowing them to move into a new career or advance in a current career.
Related Resource: What is Workforce Diversity?