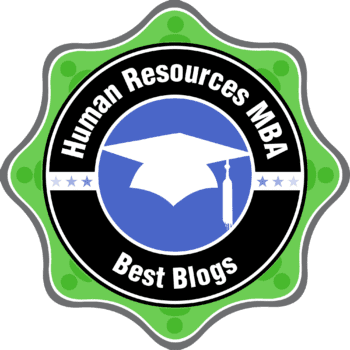 Routinely perusing the best human resources blogs is a great way to keep up with the industry. Whether you're a student, an H.R. professional, or part of the management team, staying up-to-date with all things Human Resources is an important part of the job. That's why we researched dozens of websites to come up with the 15 best human resources blogs of the year. While some of these blogs are written by a single person, others are contributed to by a large group of knowledgeable writers. Though some feature new articles nearly every day, others are updated a bit less frequently. Despite their differences, the following 15 blogs have one very important thing in common: they offer enough helpful resources and real-world advice to make them must-reads for anyone studying or working in H.R.
Alison Green is the H.R. pro behind the popular human resources blog, Ask a Manager. Green, an author and consultant, updates the blog multiple times per day, and topics cover everything from what to wear to work, to hard-pressing workplace issues like childcare and hiring negotiations. Recent blog posts include "how is your company supporting employees with kids right now?", "are people judging me for looking scruffy at work?", and "fake resumes and false references, coworker was in an adult film, and more."
Related Resource: Entry Level Human Resources Jobs
Compensation Force is the popular blog of Ann Bares, a compensation consultant and the Managing Partner of Altura Consulting Group. Bares routinely publishes articles covering practical information, news, and general musings related to employee performance and compensation. Recent posts include "Has Your Pay Program Been Infected by Senioritis?", "What About Performance Transparency?", and "Founders and the Challenge of Managing Pay in Entrepreneurial Companies."
Suzanne Lucas is "the Evil HR Lady" — at least, that's the online persona she's used to maintain this extremely informative (and entertaining) blog all about human resources. Lucas posts daily, and tackles topics ranging from networking to workplace discrimination. Recent blog posts include "Ellen's 'Generous' Benefits Package to Make Up for a Toxic Workplace," "It's Never Been More Important to Hire People with People Skills," and "If You Have 80 Internship Candidates and Not One is Good Enough, You're the Problem."
Execupundit is the work of Michael Wade, a successful management consultant and author. Wade blogs about leadership, ethics, management, and life, and multiple posts are published each day. Many of Wade's posts are simply links to thought-provoking articles or videos. Others are questions meant for reader response. Recent "Execupundit" blog posts include "Top 7 Warning Signs in a Man's Bookshelf," "Arizona State University Tackles COVID-19," and "Do We Need a Right to Repair?"
The human resources blog Fistful of Talent is put together by a number of impressive contributors. Articles are published daily, and cover the topics of H.R., recruiting, and talent. A few recent posts include "What You Won't Hear at the Diversity Task Force Meeting," "Sick of Bad Bosses? Here are 4 Things Great Managers Do," and "7 Insights Into Recruiting While Growing a Tomato Garden."
Great Leadership is the blog of Dan McCarthy, an expert in all things leadership and management development. McCarthy blogs about leadership from a variety of perspectives. Thus, Great Leadership is a blog valued by both managers and H.R. professionals. New articles are published weekly. A few recent posts include "How To Ask Remarkably Better Questions to Encourage Great Ideas," "More Automation is Coming! Bulletproof Your Career," and "Nurture Your Leadership Intuition."
Sharlyn Lauby is a human resources professional and consultant. She started HR Bartender so industry folk would have "a friendly place to discuss workplace issues." Published articles appear every few days, and stick mainly to topics related to the workplace. A few of HR Bartender's recent posts include "The Workplace: How the Pandemic Will Change Things," "Employee Experience: Digital Transformation Can Improve It," and "Organizations: Maximize Productivity with Effective Scheduling."
Kris Dunn is the brain behind The HR Capitalist. Subtitled "The Best Talent Wins," The HR Capitalist is a reflection of Dunn's vast knowledge that comes from having led HR practices in a number of Fortune 500 companies. Topics covered range from book reviews to best practices, and everything in between. A few recent articles include "Imposter Syndrome: When's the Last Time You Questions Your Ability?", "Human Nature: We Hate Good Ideas From People We Don't Like," and "It's Going to Get Hard to Recruit Candidates in Stable Situations."
Uniquely, Jibber Jobber is a human resources blog aimed at the job seeker. Still, it's a wealth of information for anyone actively working in recruiting, too. New blog posts go up every few days, and cover topics like personal branding, entrepreneurship, and professional development. Recently published articles include "Improve Your Hard and Soft Skills for Income Security," "How to Get More Out of Online Courses," and "What Is Job Satisfaction?"
Penelope Trunk is a writer, entrepreneur, and consultant who has been blogging about careers, work, and life for more than 20 years. Trunk covers everything from diversity, to politics, to productivity, and everything in between. She posts multiple times each month. Recent blog posts include "The Art of the Covid Career: String Together Thoughts While You Homeschool" and "This is a Great Time to Make a Career Change."
HCM stands for Human Capital Management, and the Strategic HCM Blog covers everything having to do with it. Authored by UK-based consultant Jon Ingham, the blog covers topics ranging from workplace design to talent recruitment, and just about everything in between. New posts are published every few days. Recent blog posts include "Creating Value Through Workspace Design," "Social Leadership and the Pandemic," and "Online Training: Job Design for Good Work and Productivity."
Though it is first and foremost a company which creates H.R.-related software tools, Tiny Pulse also offers industry pros an excellent blog covering employee retention, remote work, recruitment, office culture, and much more. Articles are posted frequently, and always include a touch of humor. Recent posts include "100 Useful Performance Review Phrases," "The Beginner's Guide to Launching an Employee Survey," and "6 Proven Methods for Bringing Company Values to Life."
HR Director, consultant, and speaker Trish McFarlane runs this very popular blog. McFarlane covers a variety of topics related to business and human resources, and new posts are added every few weeks. Some of McFarlane's most recent posts include "Overcoming Dissidence in Your Leadership Inner Circle," "Coronavirus: Simple Steps for Organizations," and "Coloring Outside the Lines: Deconstructing Talent Best Practices to Find What Really Works."
True Faith HR is the popular blog of Matthew Stollak, an associate professor at St. Norbert College. Subtitled "Creating a New Order Between HR Theory and Practice," True Faith HR covers anything and everything having to do with human resources, including the real-world events and trends that so influence the industry. New posts are added regularly. Recent published articles include "The Intriguing HR Implications of a Cancelled College Football Season," "Was There Ever a Golden Age of Conversation?", and "On 'Too Hot to Handle' and Opening Colleges."
Workplace Fairness is a Liberal-leaning blog which brings together human resources and the politics which influence the industry. A number of staff members and volunteers contribute to the blog, and multiple articles are published each day. Recent blog posts include "Overturning Austerity 101: California's Prop 15 Will Tax the Rich," "'Not just a low-wage recession': White-collar workers feel coronavirus squeeze," and "Agricultural Workers Lose Millions of Dollars Each Year to Employer Wage Theft."
Related Links:
15 Best Organizations and Associations for Human Resource Professionals
10 Best Internships for Human Resource Majors
50 Most Affordable Human Resource MBA Degree Programs
Top 50 Best Online Master's in HR Degree Programs
15 Best Bachelor's Degrees for Future HR Professionals
Top 25 Bachelor's in Human Resources Degrees Ranked by Graduation Rates
This concludes our list of the 15 best human resources blogs.