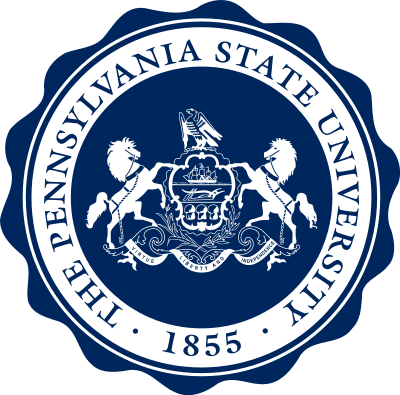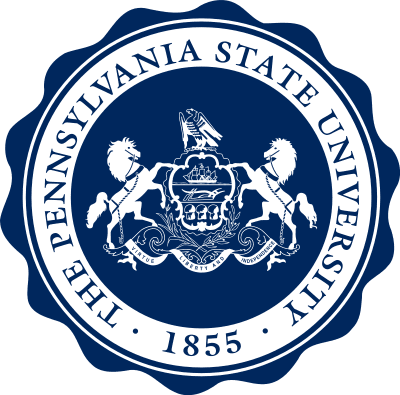 HR Degrees at PSU
Pennsylvania State University is also featured in our ranking of the 20 Best Master's in Human Resources (Campus-based).
At Pennsylvania State University, known the world over as Penn State, students can study human resources and human resource management in a variety of ways. As undergraduates, students may minor in human resource management. At the graduate level, there are many certificates available, including employment relations, international human resources, and employment relations, and public sector human resources.
Graduate students can choose to pursue a Master of Science, Master of Professional Studies, and an array of integrated degrees in different combinations. These include a joint Master of Science and Juris Doctor in human resource relations and business law, a merger of a Bachelor of Science in Spanish with a Master of Science in Human Resource Management, and a Bachelor of Science in Psychology and Master of Science in Human Resources and Employment Relations.
As an example of the required coursework, the Master of Science in Human Resources and Employment Relations consists of 37 credits, 18 of which must be in Level 400 classes or higher. A dozen credits must be in the human resources and employment relations concentration. If the student elects to complete a thesis, that consists of six credits. To graduate, students must have at least a 3.0 GPA.
Online students can receive a bachelor's degree in Labor and Employment Relations, a master's degree in Human Resources and Employment Relations, and assorted applicable certificates.
About Penn State
In 1855, the Commonwealth of Pennsylvania chartered Penn State as one of the first agricultural colleges in the United States. The goal was to bolster farming in the state by training farmers scientifically so that they could overcome natural obstacles and disasters. The founders of Penn State also championed the Morrill Act in 1862 so that they could secure funding while improving the local economy.
Until 1922, Penn State only awarded bachelor's degrees, but it was in that year that the university opened its graduate school. Both students and faculty at Penn State were integral in the development of groundbreaking agricultural technologies, such as improvements in dairy farming and higher-yield diesel fuel for farm machinery.
This year, U.S. News and World Report ranked Penn State No. 59 overall in the nation. As a public school, Penn State ranked No. 20. Among the most innovative schools, Penn State ranks No. 55. The university only selects half of the applicants for admission.
Penn State Accreditation Details
The Middle States Commission on Higher Education conferred Penn State's regional accreditation. Many of the academic departments at Penn State have also received individual accreditation through various organizations. Some of those include the:
Academy of Nutrition and Dietetics
Accreditation Commission for Education in Nursing Inc.
American Bar Association
American Psychological Association
American Speech-Language-Hearing Association
Commission on Accreditation of Healthcare Management Education
Commission on Collegiate Nursing Education
Commission on English Language Program Accreditation
National Association of Schools of Art and Design
National Association of Schools of Music
National Association of Schools of Theatre
National Council for Accreditation of Teacher Education
Association for Clinical Pastoral Education Inc.
Council on Education for Public Health
Liaison Committee on Medical Education
American Occupational Therapy Association
American Physical Therapy Association
Joint Review Committee on Education in Radiologic Technology
Society of American Foresters
American Academy of Forensic Sciences
Association to Advance Collegiate Schools of Business
Accreditation Board for Engineering and Technology Inc.
Penn State Application Requirements
Incoming freshmen need to have completed four years of English in high school along with three years each of Math, Science, and Social Studies. They must also have two years of the same foreign language. The mathematics must include both algebra and geometry, and Social Studies can include Humanities and the Arts too. Some fields of study require more math and science, and students should check the website for further clarification.
Graduate students need to have a bachelor's degree from a regionally accredited institution or an equivalent degree. The GRE is not generally required, but students should check their chosen department's requirements to be sure. Letters of recommendation, resumes, or statements of purpose are not required.
All students must submit all relevant transcripts, and international students must submit all relevant immigration paperwork.
Tuition and Financial Aid
Undergraduate tuition at Penn State for Pennsylvania residents is $18,454. For nonresidents, it is $34,858. Room and board in both cases is $11,570. Books, transportation, and incidentals come to roughly another $1,800 – $2,000. Graduate tuition is similar at the master's level, and the website contains a handy-dandy tuition cost estimation tool. Because the fees vary greatly from department to department, and in the interests of brevity, they are not listed here. Students should do their research.
When it comes to financial aid, the process at Penn State is similar to that of many other colleges and universities. Students begin with the Free Application for Federal Student Aid, which is also known as the FAFSA. Students fill in all of their asset and tax information, including that of their parents. After that. it is determined how much aid and what kinds of aid the student is qualified to receive. Such aid comes in three types: loans, scholarships, and grants. Many students receive multiple forms of aid.
Students may also choose to apply for private aid from banks, credit unions, and private organizations. Such aid is usually merit-based instead of need-based, and it comes with rigid standards of academic achievement in most cases. Additionally, students must remember that any private aid they receive will reduce the amount of need-based aid on a corresponding basis. Students with further questions should contact the Financial Aid Office.
Penn State is more than just a national American football powerhouse. It is a leading liberal arts, agricultural, and research university with national relevance in many different fields of study.
Related Resources:
Top 25 Online Masters in HR No GRE or GMAT Required