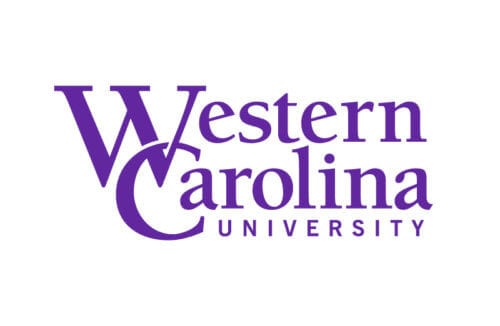 Studying HR at Western Carolina University
Western Carolina University is also featured in our ranking of the 20 Most Affordable Online Master's in Human Resources
Western Carolina University offers a Master of Science in Human Resources designed to prepare graduates who are analytical and offer strong leadership skills. The program is available completely online and the curriculum is aligned with the Association for Talent Development, the HR Certification Institute, Bersin by Deloitte, the Association for Human Resource Development and the Society for Human Resource Management guidelines. The program is 36-credit hours and covers topics such as research, evaluation, employee and labor relations along with legal issues and performance management. Courses required for the program include:
Compensation and Benefits
Employee and Labor Relations
HR Consulting
Human Resource Development
Human Resources Research and Evaluation Methods
Leadership in Human Resources
Legal Issues in Human Resources
Organization Development
Organization, Planning & Execution for the HR Professional
Orientation to Human Resources
Performance Appraisal and Management
Selected Topics in Human Resources
Seminar in Human Resources
Staffing
Talent Management
Students are also required to complete a field experience in Human Resources as part of the program.
About Western Carolina University
In 1888, a group of families in rural Cullowhee Valley began a community effort to create a school for children of the area. Robert Lee Madison, a young man from Virginia, was hired to teach about 100 students between the ages of 6 and 20 in order to prepare them to be educators in rural classrooms. In 1893, Madison was successful in obtaining $1,500 to establish a normal department for the small Cullowhee Academy. Within four years, enrollment had grown to 234 and state appropriations grew to cover the cost of building construction.
By 1918, the school added a six-year program that included two years of preparatory classes for children in grades 8 and 9, followed by four years of schooling that resulted in a junior college degree. Students were able to earn three degrees which included teaching, classics or vocational agriculture. The name of the school was changed to the Cullowhee State Normal School in 1925. In 1929, the school became the Western Carolina Teachers College after the addition of more four-year degree programs.
After World War II, like many colleges during that era, Western Carolina experienced tremendous growth as soldiers returned from war and took advantage of the GI Bill. The school became the Western Carolina College in 1953. It gained university status in 1967. In 1972, the state legislature merged Western and 16 other state campuses into the University of North Carolina system.
Today, Western Carolina University has enrollment of more than 11,600 students. The school offers more than 115 undergraduate majors and more than 40 graduate programs. The school has been ranked as one of the Top 1 public regional institutions in the South. Western Carolina University recently launched the First Generation Club, a program designed to provide added support to students who are the first generation in their family to attend college. Faculty and staff are provided special training sessions to help guide those students who may be dealing with unique issues that often occur in first-generation college students.
Western Carolina University Accreditation Details
Western Carolina University is accredited by the Southern Association of Colleges and Schools Commission on Colleges. Accreditation indicates that the school has the resources necessary to meet their goals and objectives. The school also agrees to periodic reviews by the Association to confirm that programs offered continue to meet the rigorous criteria set forth by the agency. In addition, the following organization accredit various programs at the school:
Academy of Nutrition and Dietetics, Accreditation Council for Education in Nutrition and Dietetics
American Speech-Language-Hearing Association, Council on Academic Accreditation I Audiology and Speech-Language Pathology
Commission on Accreditation in Physical Therapy Education
Commission on Collegiate Nursing Education
Council on Accreditation of Nurse Anesthesia Educational Programs
National Association of Schools of Art and Design, Commission on Accreditation
National Association of Schools of Music, Commission on Accreditation
National Association of Schools of Theatre, Commission on Accreditation
National Council for Accreditation of Teacher Education
Western Carolina University Application Requirements
In order to apply for the Master of Science in Human Resources, applicants must hold a bachelor's degree or higher from an accredited college or university. They must have a 3.0 overall undergraduate GPA. Official GRE or GMAT scores are required as well as three recommendations from individuals who are able to judge the applicant's aptitude for graduate study.
Western Carolina University Tuition and Financial Aid
Full-time undergraduate tuition for North Carolina residents is $3,452 per semester and for non-residents is $5,452 per semester. Graduate tuition is $5,020.50 per semester for in-state students and $10,224 per semester for non-residents. Online undergraduate tuition is $53.88 per credit hour for in-state students and $189.02 per credit hour for non-residents. Online undergraduate tuition is $246.57 per credit hour for residents and $756.72 for non-residents.
The Office of Financial Aid assists students with the tools and resources that help them afford their higher education. The school is committed to making higher education achievable and has earned numerous awards for providing high-quality education at an affordable price. Students may be eligible for grants which are often determined by financial need. Scholarships may also be awarded but may be based on either financial need or could be merit-based. IN order to qualify for scholarships, students must complete the Undergraduate or Graduate University Scholarship Application. On-campus students may be offered federal work-study programs which offset the cost of tuition with employment. Loans may also be offered but it is important to remember they must be repaid after graduation.
To qualify for loans, grants or work-study, students must complete the Free Application for Federal Student Aid (FAFSA). The FAFSA must be renewed on an annual basis. Graduate students may also be offered assistantships, fellowships and other types of awards. Western Carolina University also accepts military and employer benefits.
Western Carolina University offers students a comprehensive education, attracting students from around the world. Western Carolina University's mission is to create learning opportunities that incorporate learning, research, service, and engagement, focusing on undergraduate and graduate programs that stress outreach, research, creativity and cultural activities designed to sustain and improve individuals, communities, regions and the world.
Related Resources: