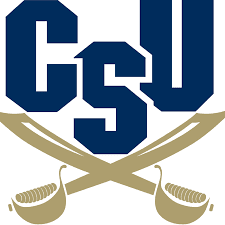 HR Degrees Offered at Charleston Southern University
Charleston Southern University is also featured in our ranking of the 30 Most Affordable Online Bachelor's in Human Resource Management.
Charleston Southern University is comprised of over 50 undergraduate programs, 15 graduate programs, and 15 online options. Students can also pursue doctoral degrees. For those interested in human resources, the College of Business has a few unique selections. Undergraduate students can pursue a bachelor of business administration in human resources on-campus or a bachelor's degree in human resources online. HR professionals are crucial for businesses and their operations. This position's job description requires an individual to be sociable, skilled in critical thinking, problem-solving, and character assessment. Students will focus on areas that involve the development of these skills. Strategic thinking is also an important asset for someone who wishes to pursue HR-related endeavors. Undergraduate students can expect to nurture and hone these skills through courses that touch on human resource laws, cost accounting, business plan development, and employee training and development. Each course further prepares participants for future careers in leadership, recruitment, management, and employee relations.
At the master's level, graduates can pursue their M.S. in Human Resource Management either on-campus or online. The preparation for future careers is foundationally similar to the undergraduate level, but the courses and enlightenment are far more rigorous and advanced. To be considered a master, students will engage in certification testing. This is done to promote growth while placing an emphasis on discipline. The curriculum is designed to create well-rounded individuals who are characteristically strong, honorable and, of course, well educated. Students learn humility within their HR academic career.
About Charleston Southern University
Prior to receiving its official name, CSU was a member of the South Caroline Baptist Convention and was known as Baptist College at Charleston. Although a younger university, CSU still has quite the history in its 55 years of existence. CSU, like many other universities, started out as a simple idea. In 1955, a general board of South Carolina Baptists joined together to discuss the establishment of a place of higher learning. The plan was passed along throughout the South Carolina Baptist Convention and education committees within the state.
Eventually, 70,000 individual people offered their monetary contribution to acquire plots of land. CSU hosted its first official courses in 1965 at the First Baptist Church of North Charleston. Students were able to stay nearby to campus in various hotels that opened their doors to them. In 1966, the first official buildings were raised and ready to welcome participants. In just three years, CSU gained 60 new faculty members and 17 academic programs. The very first class graduated in 1969 and in 1971, CSU was officially accredited.
CSU's graduate program received its accreditation in 1986. More departments continued to be added to the university including the colleges of business and education by 1933. CSU officially became Charleston Southern University in 1990. That same year, the student body consisted of 588 individuals. As the years progressed, more buildings continued to be established. Charleston Southern University was founded on the idea of providing quality academic opportunities to students of all ages with various schedules and needs.
CSU identifies as a Christian university and has traditions that are rooted in the values of the South Carolina Baptist Convention. Charleston Southern University takes pride in guiding its students through their academic careers while being coached and taught by Christian faculty members. CSU is recognized as a facility that is committed to promoting faith within learning. Academically, the university originated with a liberal arts curriculum, which is integrated throughout all of its programs. Each field of study exposes students to a variety of research techniques, critical thinking, and other in-demand social skills.
The campus is located on a humble 300 acres and is home to just over 3,000 students at the undergraduate and graduate levels. The student body is rich in culture and very diverse. Together, the students represent 39 American states and 28 international countries. CSU is home to adult students as well. Student life is entertaining and engaging. The athletics teams participate in NCAA Division I competitions within the Big South Conference. The US News & World Report ranked CSU's online bachelor's program 25th in South Carolina. US News & World Report also ranked the online bachelor's program 20th best for its accessibility to Veterans.
Charleston Southern University Accreditation Details
Charleston Southern University is accredited by the Southern Association of Colleges and Schools Commission on Colleges. Certain programs have specialized accreditation credentials as well. The Bachelor's and Master's Business Administration Degrees are accredited by the International Accreditation Council for Business Education.
Charleston Southern University Application Requirements
First-year undergraduate students should have completed specific high school course requirements prior to applying for admissions. To be considered, undergraduates should have completed four years of English, three years of math, three years of science with at least two comprehensive labs, and three years of history courses. Satisfactory SAT and ACT scores of either 530 in reading and writing and 490 in math or a 19 ACT composite. For general consideration or dual enrollment consideration, prospective students should supply the university admissions office with official high school transcripts. Undergraduates should create an online account and complete the corresponding application.
Graduate students seeking admissions should visit the corresponding programs page to ensure all required documents are submitted for their specific program of choice. For a master's in human resources management, graduates should fill out a virtual graduate application and include official institutional transcripts, a resume, an academic statement of at least 300 words, two formally signed letters of recommendation and official GMAT scores. GMAT scores will be requested depending on the decision of the admissions team.
Tuition and Financial Aid
First-year undergraduate students who are taking up to 18 credit hours can expect flat-rate tuition of $13,000. Students taking more than 18 credits can expect to pay $470 per credit hour. Undergraduates participating virtually will pay $490 per credit hour. Overall, full-time undergraduate students pay $26,000 for tuition and up to $12,000 for room and board.
On average, 97% of undergraduate students receive financial aid in the form of grants and scholarships with awards being an average of $15,185.
Similar to the applications process, each program has its own distinct costs. For an M.S. in Human Resource Management for traditional and blended courses, students can expect to pay $550 per credit hour. Students who are pursuing their M.S. in Human Resource Management via virtual classroom will pay $625 per credit hour. Graduate students will have various fees to pay as well. Those can be found on the admissions page. Master's students seeking financial aid should create an FSA account and obtain an FSA ID. Students can receive direct loans through the William D. Ford Federal Direct Loan program, direct PLUS loans, and private loans. CSU does not offer graduate students a scholarship option, but they can still be obtained through outside resources.
If you're seeking an institution that is dedicated to your academic success as well as your faith walk, Charleston Southern University will welcome you with open arms.