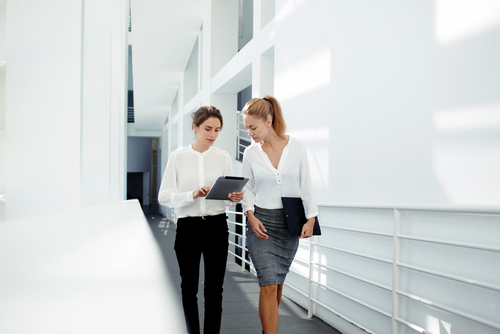 What is a planning manager job description? If you are wondering about that and other questions about workforce planning management, read on. A workforce planning manager is someone who keeps companies running smoothly. They work with a company's executives and human resource department to make sure the company employs the right amount of people who have the skills the company needs. Some positions may be easy to fill. Other job openings may be harder to find enough qualified people to hire. If staffing positions do not reach capacity, a company's revenue may suffer.
A knowledgeable workforce management manager can help a company determine its overall staffing needs. They can also decide which positions need filling. If you are a strategic thinker at heart and would like to work in business, then this is an ideal management position for you to pursue. It requires a lot of communication between the human resource department and the front-line managers.
Before you enroll in a degree program, you should find out what workforce planning specialists do. Here is what you need to know about the job duties of a workforce planning manager. You can also find out about the job outlook for this position.
Related Resource: What is Workforce Diversity?
What is the Primary Role of a Workforce Planner?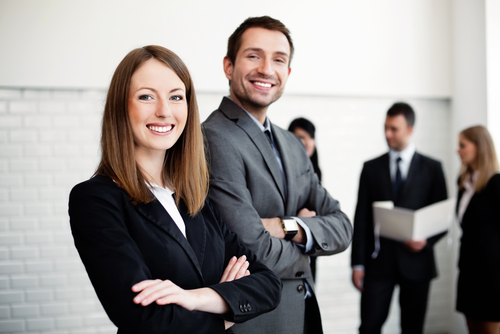 Workforce manager is one of the top management positions in any organization. A workforce manager must be a highly experienced professional. They need excellent managerial skills. The entire reason that an organization hires a manager in charge of workforce planning is to align the company's business plan with its workforce. The manager also has to address workforce issues within the company. They predict future problems that the company may face. A talented manager can help an employer:
project staffing needs
respond to staffing needs quickly
develop job classifications
deploy staff to different departments
manage risk
create a company culture
Related Resource: Entry Level Human Resources Jobs
What Are the Common Job Duties of Workforce Planners?
What is the workforce manager job description? Many companies make the mistake of hiring too many new people for some positions. Unfortunately, some employees hold workforce planning jobs where they do not meet company requirements or qualifications. When such workforce planner jobs become available, companies need to determine who to hire. They need to decide how many people they need to hire. A workforce planner can help companies ensure that all employees meet their qualifications. They make sure that their profitability can increase through the effective utilization of employee labor.
Workforce planning roles and responsibilities include:
overseeing workforce practices
implementing new policies within the talent management department of an organization
While duties vary based on the size of the company and the industry that the company is in, most managers oversee similar tasks. Here are some of the workforce management job duties that might be included on a workforce management job description:
• Forecasting staffing needs – A workforce planning specialist has the task of developing a staffing strategy. They do so by working with the HR department and the executive management team. They develop accurate forecasts for near-term hiring needs. They assess the skills new employees need to have. They also look at the current and projected job outlook and future competition for key positions within the company.
• Recruiting skilled applicants – Once the company executives analyze the data, the workforce planner can develop a detailed staffing plan. This plan will help match a job candidate with the most suitable jobs.
• Skill development through employee training programs – A workforce planner needs to develop training protocols for the employees. These trainings can give employees the knowledge and capability to meet the specific goals of the company. Developing employee training programs allow the staff to understand how to work efficiently and effectively. The employees will know what activities they need to do to help the company achieve its goals. They will also learn new methods to make their work more efficient. By continuing to train the employees, the company can achieve higher levels of productivity.
• Job fulfillment – One of the main responsibilities of management is to ensure the employees are productive while maintaining the quality of their work performance. There are several ways a manager can retain the excellent performance levels of the employees. Some ways to retain performance levels include:
developing employee training programs
improving workplace communication
resolving conflicts equitably
implementing reward and compensation bonuses
• Generating reports showing production volume to assess future and current needs – Employee production volume will determine hiring needs. Some of the factors to consider when forecasting the job outlook according to production volume include:
analyzing employee training
assessing current and future competition
monitoring the skills of each employee
To create accurate forecasts, the workforce planner must consider the demand for qualified professionals. The demand for qualified professionals is likely to increase over time.
• Collection of data to improve business operations in one or more departments – Analyzing the types of open positions in key departments is necessary to help improve business operations. A workforce planner can develop a very accurate assessment of staffing needs by examining the current trends in each job category.
• Changing work schedules to optimize performance – Employee burnout reduces productivity and work quality. The workforce planner should implement various techniques to achieve a high level of productivity without creating employee burnout. A shift work schedule can help prevent burnout and improve productivity. The manager can develop a fair and functional work schedule that is flexible to meet employee needs. The manager can also allow some employees to work remotely to create a better work/home life balance.
• Identifying critical job titles and classifying jobs – A workforce planner is responsible for making sure a company hires the appropriate number of workers who have the necessary skills the company needs. They do this by identifying and hiring the workers who will most likely be a good fit for different job openings. This identification includes evaluating the skills of each of those workers and placing them in the right job categories.
• Reassigning workers to different jobs – It is important to ensure each worker has the proper training. When positions become available, the workforce planner can recommend reassigning these workers to fill the open positions. Then the company can hire new employees to continue to grow the business.
• Deciding when a job becomes obsolete – The way companies do business constantly changes. They look for ways to become more efficient by using technology to improve organizational effectiveness. A workforce planner can prevent job losses by creating training and continuing education assistance programs for employees. This assistance can help them learn the skills they need for new job opportunities.
• Hiring seasonal employees – The holiday season is a busy time for many companies. They need to hire additional employees to handle the increase in business. A workforce planner is responsible for ensuring a company can meet its staffing needs for anticipated increases in a seasonal business.
• Proposal of staffing plans and staffing budgets – Planning staffing needs and budgeting requires a workforce planner to provide the necessary leadership and guidance in the planning process. They help to formulate the staffing strategies and budgeting goals of a company. They are also responsible for guiding on implementing these policies. The workforce planner ensures that:
the goals are achievable
the company efficiently makes use of the resources
all executives and employees are implementing the policies
• Providing strategic advice to decision-makers – A workforce planner is responsible for creating and implementing strategic plans for the executives and employees of a company. The development of these plans takes into consideration:
the resources available to the company
the skill level of the employees
employee work performance
the needs of the employees working in the various departments of the company
The strategic plans become the basis for the future direction of the company. The planning process also involves a lot of communication between the:
company executives
employees
managers in charge of different departments
How Do You Become a Workforce Planning Manager?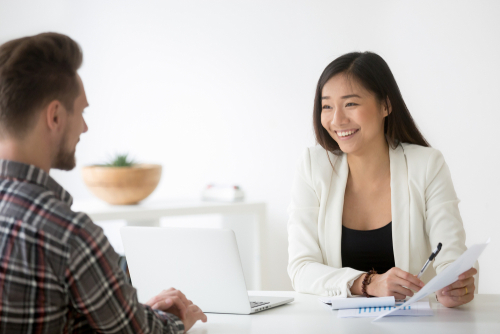 No day as a workforce planner is the same. If you want to become a workforce planner who helps to recruit and manage workforce talent, the first step to take is to earn a bachelor's degree. It is best to major in business or human resources while you are working toward an undergraduate degree.
Once you have a 4-year degree in a business-related area of study, you should start to pursue an entry-level position in workforce talent management or HR. This position will give you the experience you need to take the test to become a Certified Workforce Planning Professional. Once you are a CWPP, you can network and land yourself a workforce planner position by showing that you can be competent as a management professional.
What is the Job Outlook for Workforce Planning Professionals?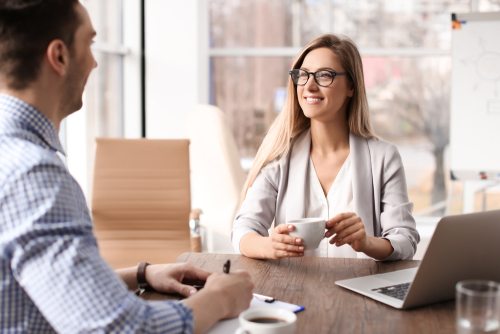 Developing a strong and skilled workforce is the focus of many organizations. Since it is a focus, the job outlook in the workforce planning field is positive. The need for workforce planning managers will grow by up to 7% over the next 10 years. That is as fast as the average for all occupations. To be in high demand, you can specialize in:
HR management
strategic planning
employee development
Conclusion
If you are ready to advance your earning potential, start by studying for a degree in business or human resources. Once you are qualified to work in talent management, show off your skills and get certified to work as a respected workforce planner.
Workforce planners play an important role in:
staff planning
budget managing
overall company operations
Their contribution can make quite a big difference to an organization's ability to succeed. If you want to find out more about the job duties of a current workforce planner, do some research online. You can also talk to someone, such as a workforce planner, in the field. Finding out more about the workforce planner job description is key to understanding the role. It is sure to help you understand what their role is in the success of a company.
Related Resources: