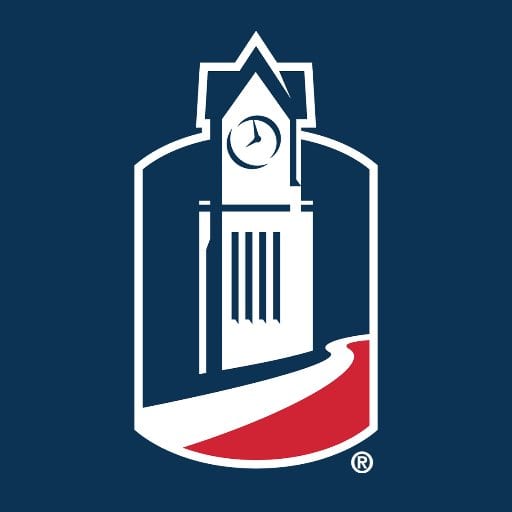 HR Columbus State University Degrees & Certificates
Columbus State University is also featured in our ranking of the 30 Most Affordable Online Bachelor's in Human Resource Management.
If students are interested in human resources, Columbus State University is a good choice. Students who are interested in pursuing a degree in the human resources field will find that the university has plenty of options.
Incoming undergraduate students can pursue a Bachelor of Business Administration Management, with a human resources concentration. This is offered through CSU's Turner College of Business in the Department of Management and Marketing.
Columbus State University Certificate Programs: Columbus State University HR also offers a graduate-level certificate in human resources management. This includes classes like:
Recruiting and Selection
Labor Relations
Human Resource Management
Finally, the school offers an online undergraduate degree in business, the BBA General Business degree. This degree offers human resources courses.
About Human Resource Management
Working in a human resources office brings a variety of challenges and excitement. The human resources field has a variety of duties. An HR generalist assists with:
labor relations
employee relations
new hires
policies and procedures
processing application materials
providing instructional materials
About Columbus State University
Columbus State University got its start in the late 1950s as a junior college. Over the course of time, the school has grown from having 15 faculty members and about 300 students in its first-year class to its current incarnation as a four-year state university, with 8,000+ students.
Its 132-acre main campus is located in Columbus, Georgia. The school also has satellite campuses, which are located on Fort Benning and at River Park. CSU's business school and its theatre department have garnered special recognition for the excellence of these programs.
The university now offers numerous degrees and certificates from the associate level to the doctoral level. CSU also works with local high schools to provide students with a dual enrollment program that allows these pre-college students to get some of their college credits out of the way before they finish high school.
CSU students who want to relax after hours can take part in club sports like:
bass fishing
paintball
ultimate frisbee
women's volleyball
There is also a healthy Greek presence on campus; students can choose from 17 Greek organizations if they want to belong to a sorority or fraternity.
Columbus State University Accreditation
CSU gets its accreditation from Southern Association of Colleges and Schools Commission on Colleges.
Columbus State University Application Requirements
Due to its connections with universities around the world and excellent academic programs, thousands of students of all stripes apply to Columbus State University each year. Fortunately, the school's website is user-friendly, making the application process fairly easy overall.
Undergraduate students who want to apply to CSU are asked to turn in the following materials:
The CSU application
$40 non-refundable application fee
GED or transcripts, either high school or college, depending on application status
ACT or SAT test scores
Lawful Presence Verification
Undergraduate transfer students who have taken fewer than 30 college credits should also submit their high school transcripts. Transient students, who normally attend other universities, must send in a Transient Permission Letter.
Dual enrollment students are asked to do the following:
Create an account on GAFutures.org
Fill out the undergraduate admission application on the GAFutures.org site
Submit test scores: ACT or SAT
Turn in high school transcripts
Students participating in Columbus State University's dual enrollment program need to turn in the Dual Enrollment Participation Agreement Form. These students must select "dual enrollment" on the application to avoid being charged an application fee. Students in dual enrollment are also asked to submit any IB or Ap scores if they have them. Finally, there is a participation agreement form that students in this program and their parents must fill out and sign. The link to the PDF form is on the dual enrollment page.
CSU graduate students are asked to submit the following when they apply:
The Columbus State University application
$50 application fee
Transcripts from colleges attended: Grad students must have a bachelor's degree
GMAT, GRE, MAT or other test scores
Lawful Presence Verification
A certificate of immunizations
The exact requirements for graduate application materials vary from department to department. In light of this, the school suggests that students connect with the department they want to apply to. They should find more information about the application materials they need to submit (in addition to the ones above).
Additionally, international graduate students must have the correct visa. The school also recommends that international students have their school transcripts evaluated by an evaluation service. These students must additionally provide the university with a financial guarantee form. Finally, incoming international students whose first language is not English should supply the university with proof of their proficiency in English.
CSU students, who have taken a leave of absence of one year or more must apply for re-entry into CSU. Both undergraduate and graduate students must do this.
Tuition and Financial Aid
What is the Columbus State University cost? Tuition and fees at Columbus State University are determined by a student's residency status. The school breaks the price for tuition into credit or semester hours, depending on the class.
Columbus State University undergraduate tuition and fees:
What is the Columbus State cost per credit hour? Cost per credit hour:
Columbus State in-state tuition rates are $182.13 per credit hour. Out-of-state tuition rates are $642.73. Fees for both residents and non-residents are $802.50.
Additionally, tuition rates for some students differ than those above. Students who are in online courses pay $210 per semester hour as well as technology, student activity fees, and institution fees. Tuition rates for the online RN to BSN degree cost $199 per semester hour. Tuition for WebBSIT program runs $350 per semester hour. eCore classes are $159 per hour, and the tuition for the Georgia Film Academy runs $125 per credit hour.
For graduate students:
Columbus State credit hour cost: In-state tuition runs $210 per credit hour, while out-of-state students pay $817. Fees for graduate students are also $802.50.
As with the undergraduate prices, some educational tracks charge more per hour than the prices quoted above. These programs are too numerous to cover here in detail. However, a few will be mentioned to give students an idea of possible costs. It's best to check the school's graduate tuition page for all costs.
Students who are state residents in the MBA program pay $259 per hour, while non-residents pay $1,016 per credit. The cost for the online graduate MBA program is $739 per semester hour in addition to the school's institutional fees.
Housing and meal plans, as well as books and other expenses, are not included in this write-up. Students should plan on spending at least another $4000 to $5000 per year on these costs.
Columbus State offers financial aid to students, including:
loans
grants
work-study
scholarships
Those who wish to qualify for financial aid should start by filling out the FAFSA. It's also important to mention that while the school does offer a number of institutional scholarships, it is to students' benefit to search for external scholarships as well.
Explore the HR degrees at Columbus State University on the CSU website.
Related Resources: