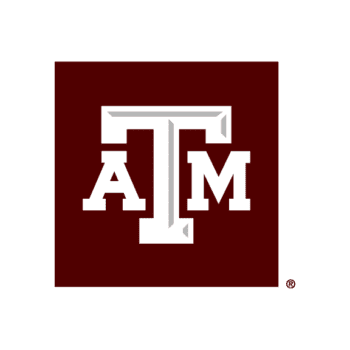 Human Resource Management Degrees
Texas A&M University is also featured in our ranking of the 30 Most Affordable Online Bachelor's in Human Resource Management.
Most positions in the human resource management field require only a bachelor's degree, although there are advanced positions that may require graduate degrees. The average annual salary for a human resource manager is $113,300 per year, or $54.47 per hour. Positions in the industry are expected to grow by seven percent over the next ten years, according to the Bureau of Labor Statistics. Texas A&M University offers degree programs designed to prepare individuals for this growing industry.
Bachelor of Science in Human Resource Development
The Bachelor of Science in Human Resource Development provides students with an understanding of how individual, group and organizational concepts impact the development of an organization. Students gain the skills to succeed in a wide range of human resource development areas. They learn to use systematic approaches, project management skills and leadership principles to address challenges and problems in organizations as well as how to apply effective professional and technical expertise in order to manage and evaluate data. Students learn to apply effective management, business, marketing, human resource, and marketing principles as they relate to human resources. They also learn to develop and deliver effective training and instruction via various strategies and mediums. Students must also complete an internship.
Master of Science in Human Resource Management
The Master of Science in Human Resource Management offers students an understanding of core competencies in human resource management using specialized coursework and exposure to core business components. They develop leadership skills through organizations and workshops. The program is a 37-credit program with a non-thesis option. Students must also complete an internship. Courses required may include HR Analytics, Organizational Change and Development, Employment Regulation, Talent Management as well as Compensation, Labor Relations, Organizational Staffing, and Corporate Strategy.
About Texas A&M
In 1871, Texas established the Agricultural and Mechanical College of Texas as part of the Morrill Act of 1862. Although Texas agreed to the Aact immediately after its passage, it took nine years for legislation to pass to create the new school. Land was donated in Brazos County even before the school was established. When the school opened, only white males were permitted to attend.
Military drills were required as a stipulation of the Morrill Act, but this requirement was eliminated in 1963, becoming voluntary. Despite the change to voluntary participation, the Corps of Cadets still place a big role at Texas A&M. They are often called either the "Keepers of the Spirit" or "Guardians of Tradition." Women and African-American's were admitted to the school in the late 1960s. Until the 1960s, all students were required to participate in military drills.
In 1963, the state legislature officially changed the name of the school to Texas A&M University with the "A" standing for Agricultural and the "M" standing for Mechanical as a nod to the school's humble beginnings.
Today, there are over 69,000 students attending Texas A&M. It is one of only three Tier 1 universities in Texas and has been named one of the country's premier research universities. The George Bush Presidential Library and Museum opened in 1997 on the west campus, making Texas A&M one of only a handful of universities with a presidential library on campus.
Texas A&M Accreditation Details
The Southern Association of Colleges and Schools Commission on Colleges accredits Texas A&M. Accreditation indicates to parents, students, and employers that graduates of the school are well prepared for careers in their chosen field of study. Accreditation also qualifies students to apply for and receive federal student aid. Programs at the university are also accredited by the following industry-specific agencies, organizations and associations:
Accreditation Board for Engineering and Technology
Accreditation Council for Pharmacy Education
American Bar Association
American Chemical Society
American Council for Construction Education
American Psychological Association
American Society for Biochemistry and Molecular Biology
American Society of Agricultural and Biological Engineers
American Veterinary Medical Association Council on Education
Association to Advance Collegiate Schools of Business
Commission on Accreditation for Athletic Training Education
Commission on Accreditation for Dietetics Education
Commission on Accreditation of Healthcare Management Education
Commission on Collegiate Nursing Education
Commission on Dental Accreditation
Computing Accreditation Commission of ABET
Council on Education for Public Health
Engineering Accreditation Commission of ABET
Engineering Technology Accreditation of ABET
Forensic Science Education Programs Accreditation Commission
Institute of Food Technologists
Landscape Architectural Accreditation Board
Liaison Committee on Medical Education
National Architectural Accrediting Board
National Recreation and Park Association
Network of Schools of Public Policy, Affairs, and Administration
Planning Accreditation Board
Society for Range Management
Society of American Foresters
Texas A&M Application Requirements
Applicants to the Bachelor of Science in Human Resource Development must provide official high school transcripts as well as official ACT or SAT scores. They must also provide an essay.
Applicants to the Master of Science in Human Resource Management must hold a bachelor's degree or higher from an accredited college or university. They must provide official transcripts from all colleges and universities attended as well as official GRE or GMAT scores.
Texas A&M Tuition and Financial Aid
Full-time tuition for Texas residents is $5,126 per semester and non-resident tuition is $18,221. Full-time graduate tuition is $5,048 for residents and $10,724 for non-residents.
In order to qualify for financial aid, students must complete the Free Application for Federal Student Aid (FAFSA) and the form must be renewed annually. Approximately 72 percent of Texas A&M students receive some type of financial assistance. Students are encouraged to complete the form regardless of income as some assistance is need-based.
Students may receive grants, scholarships or loans for undergraduate study while graduate students are normally offered loans only. They are encouraged to apply for grants and scholarships from outside organizations. Students attending on campus may also be offered work-study, assistantships or fellowships.
Texas A&M is dedicated to discovery, development, and application of knowledge that help graduates move into leadership roles in their field of interest. The University provides the highest quality programs while developing new understandings through research and creativity. Texas A&M University graduates are prepared to serve persons of all racial, ethnic and geographic groups so that they can address needs in the 21st century and beyond.