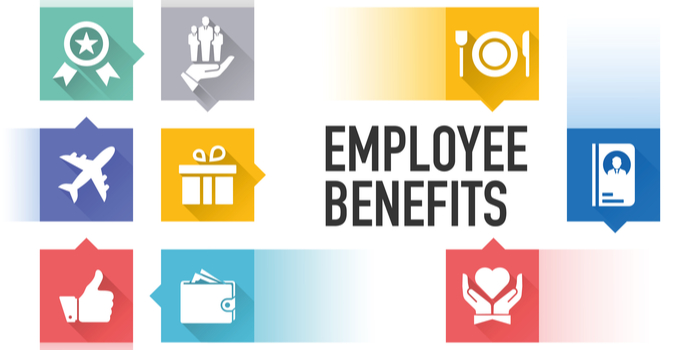 One advantage of finding a top-notch career is that it usually comes with valuable employee benefits. Many well-paying jobs include medical insurance and paid vacation days. However, some organizations go much further. Companies with great benefits attract top talent.
Related Resource: Entry Level Human Resources Jobs
What companies have the best benefits?  These twenty businesses have become famous for supplying excellent perks and benefits.  We believe these 20 businesses are the best benefits companies.
1. Salesforce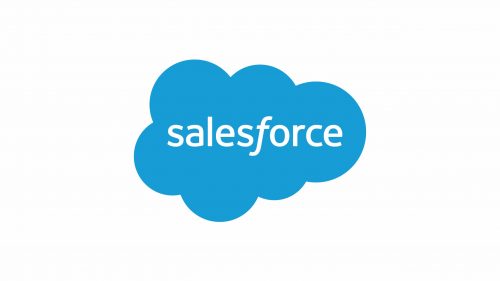 It's no surprise that Salesforce is considered one of the top companies with best employee benefits.  This California-based company rewards its staff with special programs focused on:
wellness
travel
education
Employees can set aside as much as $510 in tax-free income to cover parking and commuting costs. Every month, the software company will reimburse up to $100 in activities that help their staff (and their family members!) be well including:
massage therapy
yoga
cooking classes
Salesforce values a healthy work life balance.  Staff members receive discounts with vendors who offer great deals on:
apparel
technology
travel
fitness
Salesforce also pays tuition for workers who enroll in university classes related to their careers. The Education Reimbursement Program helps students take job-related courses at an accredited school.  The program offers tuition reimbursement up to $5,250 each year for expenses related to:
When company employees donate to approved charities, the company matches their contributions. It limits qualifying donations to $5,000 per year.
2. Google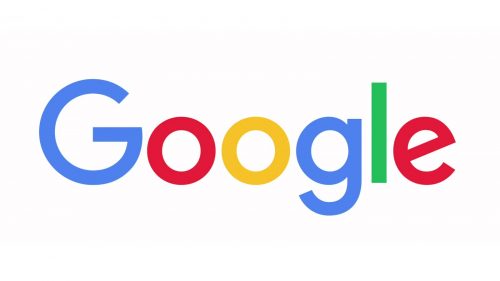 The Internet's top search engine offers a particularly stunning benefit package. Among other things, their best company benefits support:
health and wellness
financial wellbeing
flexibility and time off
family support and care
community and personal development
Google believes that health should be a priority.  They offer their employees:
onsite wellness centers
second medical opinion for staff and their loves ones
a medical advocacy program for transgender employees
Employees can gain financial peace of mind through benefits like:
student loan reimbursement
bonus and equity refresh opportunities
1:1 financial coaching
Google also offers a hybrid work model with remote work opportunities available when appropriate.  Part-time work and job-sharing options are also available.  Paid time off includes:
vacation
paid parental leave
global reset/wellbeing days
Google is known for the extra benefits they provide their employees to maintain a healthy work life balance.  Their benefits package:
fitness centers and massage programs
on-site meals and snacks
401 k
inspiring workspaces
internet reimbursement
3. Patagonia

Although technology firms often get the most attention for providing extraordinary benefits, you can find great perks in many other industries. An outdoor clothing brand known as Patagonia maintains its headquarters in Ventura, California.  By offering extraordinary perks and benefits to their employees, they have achieved:
More women in management
Greater employee loyalty
Stronger workplace culture of trust
Patagonia has provided its employees with on-site child care for over 33 years.  Its employees can use bikes, skateboards, and scooters for free. Employees also have the option to attend complimentary yoga classes, according to The Washington Post.
Patagonia provides great paid leave and retirement benefits to their employees.  The company subsidizes organic meals in an office cafe.  Employees can work flexible hours on weekdays. During the weekend, it completely shuts down the Ventura office.
4. Southwest Airlines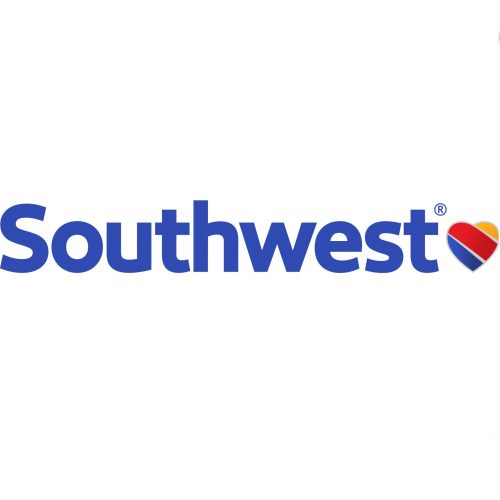 If you like to travel, Southwest is definitely one of the top airline companies with good benefits.   It allows employees and their families to board Southwest planes at no cost. Employees receive guest passes that permit friends to join them on free trips.
Employees also enjoy price reductions when they:
stay at hotels
use other airlines
rent vehicles
The company gives employees a 10 percent discount when they purchase its stock. Staff members benefit from profit sharing and a 401k retirement plan as well. Additionally, Southwest Airlines provides important perks including:
health and dental insurance
life insurance
flexible spending accounts
disability coverage
5. Clif Bar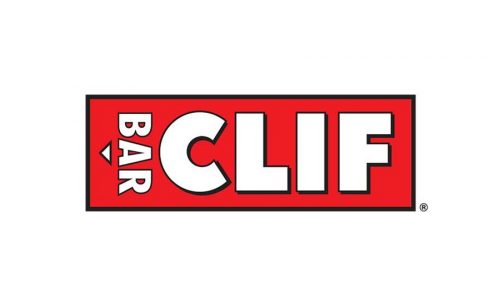 This well-known snack company is among the top companies with best benefits.  Clif Bar maintains a rather impressive list of benefits. Staff members can:
use its fitness center
borrow bicycles
talk to nutritionists for free
Every week, this employer pays workers to spend up to 150 minutes in the on-site gymnasium. They can choose to attend a variety of different classes including:
spinning
yoga
rock-climbing
Clif Bar reimburses a maximum of $350 in entrance fees for athletic competitions, such as marathons and mountain bike races. It also supplies bonuses when staff members use eco-friendly transportation methods or upgrade their homes with energy-saving components.
Employees enjoy plenty of free time as well. When people start working at Clif Bar, they receive about 27 annual paid vacation days and holidays.
6. Campbell Soup Company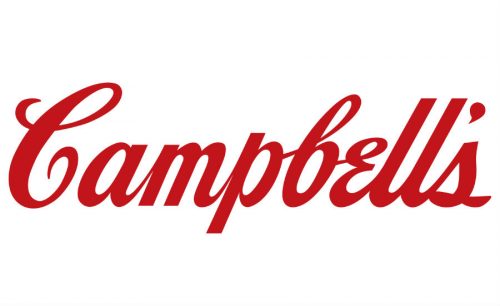 Another great company with best benefits is the Campbell Soup Company.  Originally founded in 1869, this food producer became a staple in the American food repertoire.  They have managed to keep that status through all kinds of socio-economic and cultural eras. Today, a worker here can expect some better-than-normal benefits including:
company-sponsored daycare services
adoption assistance
after-school programs for kids up to the age of 12
In addition, keeping with the company's mission of health-focused direction, employees are offered:
100% healthcare coverage
free flu shots
access to on-site fitness centers
healthy cooking lessons
life insurance
access to lactation suites for nursing moms
7. Chesapeake Energy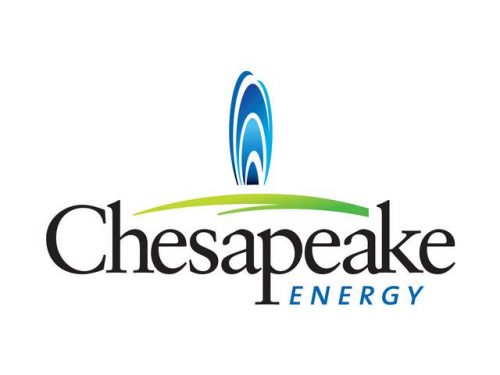 Sometimes, companies with the best benefits that go above and beyond come in the form of energy companies. Chesapeake Energy is a great example of that. This organization, headquartered in Oklahoma City, is the second-largest producer of natural gas.  Chesapeake is also the most active drilling entity for onshore energy wells in the US.
In the spirit of sharing some of its success with its employees, Chesapeake Energy's benefit package is widely considered top tier. Employees here receive exclusive access to:
an on-site 72,000 square foot fitness center
an Olympic-sized pool
sand volleyball courts
rock climbing walls
400m walking track
Personal trainers and free SCUBA certification are also par for the course for all employees.
8. Burton Snowboards

Burton Snowboards is a world-famous private snowboard-manufacturing company based out of Burlington, Vermont. Burton features top-of-the-line:
snowboards
boots
outerwear
other winter sports accessories
Their gear is often backed by celebrity acclaim and endorsement. Burton Snowboards is also acclaimed as one of the top employers with best benefits. Some of these highly sought benefits include free season passes for skiing and snowboarding and paid days off when daily snowfalls total 24″ or more. Additionally, Burton employees enjoy:
regular summer barbeques
in-house yoga sessions
regular holiday parties
the ability to take your dog to work everyday
9. Microsoft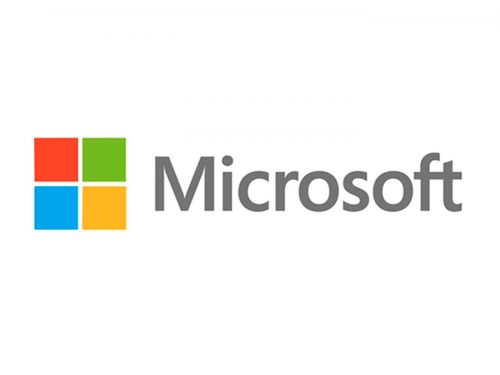 Microsoft is widely known as one of the world's foremost computer and software companies. As of last check, the company was worth an eye-opening $143 billion.  Microsoft owes much of its success to its founder, Bill Gates. Also owed acknowledgement for the company's prowess in the industry is its large workforce. In honor of that workforce, this organization offers a top-level arrangement of employee benefits including:
complete health insurance packages
excellent 401 k programs
employee housing and relocation benefits
child care
social clubs
flexible work schedules
10. Facebook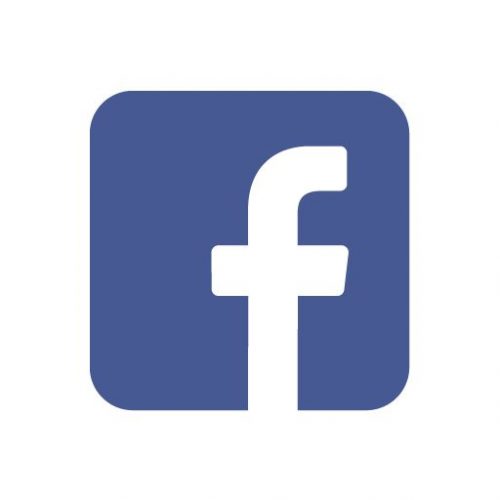 Facebook is a social networking giant that was the product of founder Mark Zuckerburg's work and that now is worth an estimated $527 billion. With connections to virtually all businesses, public and private functions, and a vast collective of other associated users, the term "success" is nearly an understatement to describe this organization. Appropriately, Facebook allows for some trickle-down of its extreme success to its employees in the form of excellent benefit perks. Today, some of these perks include:
wellness allowances
paid parental leave
on-site video game arcades
an on-site barber shop
In addition, as an intern, one can look forward to pay of over $7,000 per month along with free housing and healthcare coverage.
11. Bank of America

One of the leading banking organizations in the US today is Bank of America. What originally started as an acquisition of Bank America by Nation's Bank in 1998, has now become one of the largest banks in the world. As of last check, Bank of America's total assets were estimated at a value of about $2.819 trillion.
Employees at Bank of America receive a great array of benefits. Many of these benefits are financially focused and include:
401 k matching
tuition reimbursement
financial counseling
career planning services
charitable contribution matching
Generous leave-of-absence plans are also offered for employees to care for sick family members and newborns.
12. Hubspot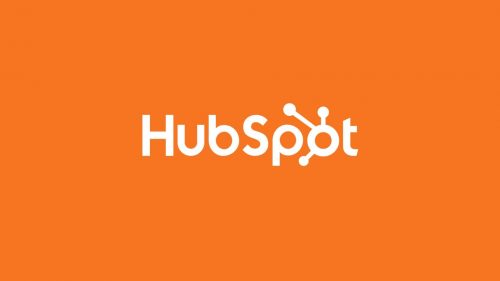 Hubspot is a large and growing company that specializes in the development and marketing of software products for application in:
inbound marketing
sales
customer service applications
While the company has only been active since 2006, its success has been unquestionable.  They have more than 3,300 employees are utilized in keeping its service running. As one of those employees, one can expect some great benefits. The Hubspot company benefits package includes:
unlimited holidays
incredibly flexible work scheduling
various wellbeing programs
an additional four weeks of paid time off for those with five years or more of tenure
tuition reimbursement
Hubspot will even assist with paying the costs of egg-freezing services for employee fertility purposes.
13. Amazon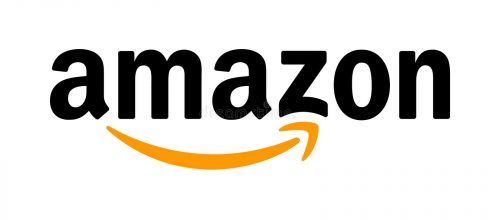 When you ask what company has the best benefits, it's no surprise that Amazon is near the top of the list.  Amazon is widely known as a leading American multinational company that focuses on e-commerce and various digital entertainment services. As of last check, Amazon's worth was estimated to be an astounding $232.9 billion.  Along with a reputation for delivering goods and services, the company also has grown quite the reputation for the employee benefits it offers. As an Amazon employee, some of the benefits one can look forward to include:
adoption cost assistance
generous paid time off programs
tuition coverage to the tune of 95%
various employee wellness programs
14. Airbnb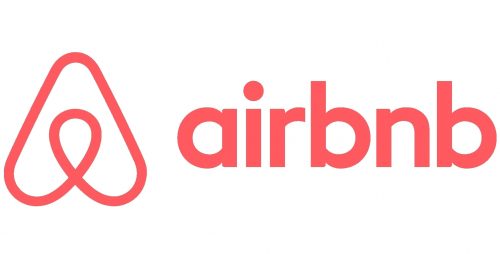 Airbnb undoubtedly makes the rank of companies that offer great benefits.  Airbnb is a relatively new concept which allows anyone to offer lodging for all kinds of travelers across the world. Airbnb was then founded in 2008 to take advantage of this growing market opportunity.  They facilitating these arrangements between lodging seekers and lodging providers. As of 2020, the company's value was figured to hover at around $3.38 billion.
While greatly benefiting its many patrons, Airbnb also benefits many of its employees in numerous ways well beyond simple pay. Employees at Airbnb receive a great benefits package that includes:
healthy snacks for on-the-clock workers
generous parental leave policies
flexible spending accounts
premium life insurance
paid volunteer time
Employees also receive a $2,000 annual travel stipend to help cover costs of travel and staying at any Airbnb locations across the globe.
15. Netflix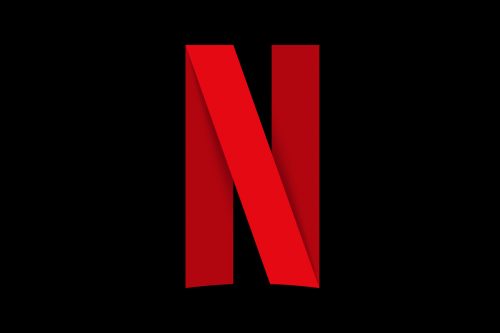 Netflix came onto the scene in 1997 and has only grown in company worth and customer backing ever since then. Offering a vast online media streaming service as well as physical video rental venues, Netflix is known as a leader in video entertainment today. Aside from being a leader in entertainment provisions, this organization is also a leader in employee benefit provisions. Employees receive some extraordinary benefits that include:
unlimited parental leave
six weeks of paid time off
health savings account
$1.5 million employee life insurance policies
16. Starbucks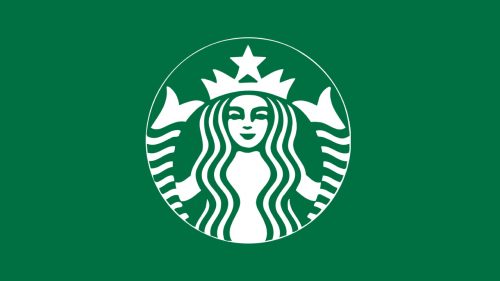 As employees of Starbucks, workers form a part of a global coffee empire that, as of last check, was estimated to be worth $84.6 billion. Apart from this, employees here also are known to receive some very generous benefits perks. Some of these employee perks include but are not limited to:
family expansion reimbursement program
tuition reimbursement
excellent healthcare and wellbeing programs
complimentary dry-cleaning services
up to three months of paid leave for new parents
free Spotify subscriptions
Starbucks employees enjoy a free pound of coffee every week!
17. Propellernet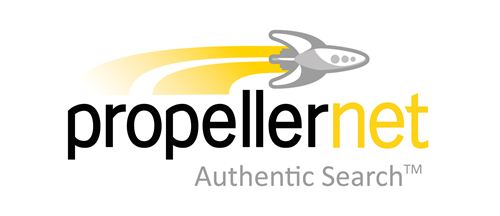 To today's world of digital marketing platforms, Propellernet is a major player since 2003. This company handles:
content marketing
marketing analytics services
digital PR services
As an employee of Propellernet, one can expect great pay as well as some excellent benefit perks. Common employee benefits here include:
extensive healthcare coverage
plenty of vacation time
opportunity to work from home
allowances from the company's "Fun Fund"
Prize drawings when major company goals are met
18. Cardinal Health

Cardinal Health is a US-based healthcare services company and is known as the 14th most revenue-generating company in the US. With this highly noteworthy accolade also comes some incredibly generous employee benefit perks. Employees of this organization receive perks such as:
top-of-the-line medical insurance
great flexible spending accounts
generous paid parental leave
401 k match
adoption assistance
Even better, all of these benefits begin on the employee's very first day of work.
19. Spotify
In the music entertainment industry, Spotify is known as a top digital provider.  Listeners can subscribe and listen to all kinds of audio content across the globe and on a wide variety of electronic platforms. Today, this company's workforce totals over 6,500 employees.  Each one of these is entitled to some very above-average benefits perks. Spotify employee benefits include:
generous parental leave
flexible work options
free concert tickets
They also offer their employees valuable fertility assistance programs that include paid egg-freezing and more otherwise expensive fertility services.
Related Resource: Is an HR Degree Worth It?
20. Rubicon

The final spot in our list of companies with best benefits packages goes to Rubicon. Rubicon is a unique software platform company that also specializes in environmentally-friendly disposal services and smart-city tech services. While working at the cutting edge of technology, the company also prides itself in offering cutting-edge benefits to its many employees. Employees can look forward to some great benefits perks that include:
100% paid health insurance programs
generous performance bonuses
excellent work-from-home options
a sabbatical option, for employees in need of an extended break, of up to six months
These amazing benefit packages greatly improve many employees' lives. They also enhance productivity, cut medical expenses and help companies retain staff members. The bottom line is that such programs are mutually beneficial to the company and employee in numerous ways.
Related Resources: