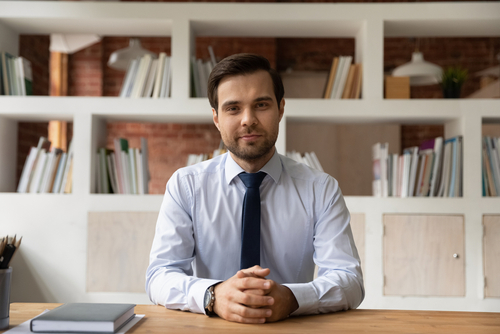 Established in 1965, the Equal Employment Opportunity Commission (EEOC) takes its mandate from several legislative points, namely Title VII of the Civil Rights Act. Even though most Americans are familiar with the acronym, they may not fully understand the various roles and functions of the EEOC. Below, we've compiled six of the most vital roles of this federal agency to educate even the most casual reader.
Related Resource: Entry Level Human Resources Jobs
1. On the Lookout for Discrimination
Perhaps the most important role of the Equal Employment Opportunity Commission is enforcing federal laws regarding non-discrimination in the workplace. The EEOC is the first line of defense for the working body politic. These laws prevent workplace discrimination based on:
ethnicity/national origin
religious affiliation
sexual orientation and gender identity
sex
They also act in cases of age discrimination and misuse of genetic information.  The Age Discrimination in Employment Act (ADEA) prohibits employment discrimination against individuals who are over 40.  The EEOC also enforces the Genetic Information Nondiscrimination Act which protects individuals from discrimination based on their genetic information.
The EEOC enforces federal laws against the retroactive punishment of whistle blowers. Most employers (including labor unions and employment agencies) with fifteen employees or more are subject EEOC laws.  Age discrimination laws are applied to companies employing 20 or more individuals.
2. Hearing Complaints in Mediation
Before an employment discrimination case going before a judge and jury of peers, the EEOC seeks to mediate it. In the fiscal year 2020, the EEOC mediated 9,036 cases, with a resolution rate of 69.4 percent. While not all the cases that came before them were successfully settled outside of court, the Council possesses powers of enforcement that secured 6,272 individuals' compensation for complaints lodged against current or former employers.
Because the number of companies willing to mediate complaints is substantially lower than that of employees who agree to the procedure, the EEOC encourages businesses to enter a Universal Agreement to Mediate program.  This signals their willingness to peacefully negotiate claims outside of court.
3. Special Initiatives of the EEOC
Rather than just enforcing the federal body of law regarding discrimination, the EEOC creates and implements special initiatives to further their goals of workplace equality. Eradicating Racism and Colorism from Employment (E-RACE) is an important part of their work. The Council seeks to critically identify and target barriers and issues in the workplace that directly contribute to ethnicity related inequality in the workplace.
A similar program, Leadership for the Employment of Americans with Disabilities (LEAD) is the EEOC's initiative to address the disproportionate number of employees with targeted disabilities in the federal workforce.  This initiative particularly focuses on the involvement of such individuals in Federal positions.  The campaign seeks to educate both applicants and federal hiring officials to bring in more people with disabilities.
4. Special Ops in the EEOC
The Council may form special task forces to study specific issues and make policy suggestions. One long-running example of these particular groups is the Select Task Force on the Study of Harassment in the Workplace. Over the course of 18 months, this committee studied:
instances of harassment
risks to employers and employees
factors in the workplace that directly contribute to bullying
the impact of enforcement of general legislation on these instances
They then create a summary report and a set of deliverables to the EEOC for consideration and action.
5. Cooperation with Other Agencies
Because Federal agencies are often interdependent when it comes to implementation of their policies and projects, the EEOC works with some other government bodies to further the goals of equality. Such programs include:
law enforcement, a particular area of concern for equal hiring opportunities for women and individuals of color
an inter-agency cooperative effort to improve enforcement of federal equal employment opportunity laws within federal agencies
the prevention of human trafficking as a source of illegal revenue and violations of international and national human rights laws
programs to ease the re-entry of released inmates into society as a primary means to prevent recidivism
6. Enforcing the Equal Pay Act
The EEOC is responsible for enforcing many federal laws that prohibit employment discrimination.  One of these laws is the Equal Pay Act.  The Equal Pay Act was passed in 1963 to address wage discrimination based on gender.  Its purpose is to address wage discrimination based on gender, so men and women receive equal pay for equal work.  It does not address wage disparities based on other characteristics like race or disability.  The EEOC investigates complaints of wage discrimination and protects employees from retaliation for asserting their rights under the Act.
The EEOC dedicates it's time to improving the workplace equality for all Americans. They both enforce existing federal laws and work to create policy initiatives that will support that implementation. But one of the primary functions of the Equal Employment Opportunity Council is as a means of action for working America, ensuring that there are avenues of action, restitution, and resolution if discrimination occurs.
See also: Top 50 Best Online Master's in HR Degree Programs (MSHR)