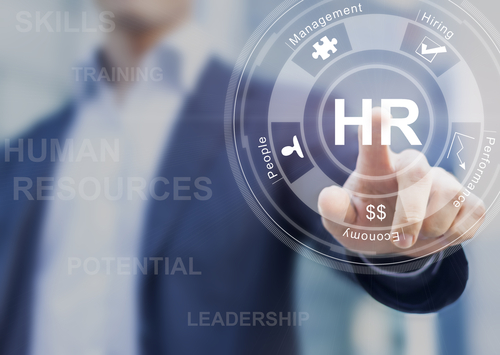 Are you questioning what the differences are between a human resource management certificate vs degree? Keep reading to decide between hr certification vs hr degree. Although there are a plethora of ways that individuals can make themselves more marketable to employers in their HR career, attaining certification or extensive education can be one of the most effective. People who are interested in pursuing a career within the human resources sector may ask themselves whether attaining certification or completing an HR degree program would be more advantageous in the attempt to attain upward mobility in the workforce. Because there is not a clear-cut answer to this question, individuals who want to further their career within the field of Human Resources should consider the existing arguments regarding the value of certification and higher education degrees very carefully. Masters certificate vs masters degree…
The Bottom Line
As many education experts note, the cost of graduate studies within the field of Human Resources now ranges anywhere from $25,000 to $50,000 per year. In light of the hefty financial investment that comes from pursuing these graduate studies, one might think attaining HR Certification would be a more economically feasible and therefore prudent decision. Yet in today's business world-one where the expectations of HR professionals seem to have reached an all-time high-the certification may not suffice. Why? Because the job has become much more complex than it was in the previous 10 to 15 years. For example, HR generalists are now required to be increasingly cognizant of things such as:
operational strategy
business strategy
finance
And where do aspiring HR professionals attain these skills? Through graduate programs.
The Payoff
Should i get a masters in human resources? Is a masters degree in human resources worth it? If one wanted proof that a grad degree in Human Resources could be advantageous, consideration could be given to the trends of corporate recruiters who seek out new hires on college campuses. In discussing HR hiring trends, Susan G. Hauser notes that the recruiters tend to opt for students who possess a Master of Industrial and Labor Relations with a concentration in Human Resources and Organizations over undergrad HR students. Moreover, human resources managers who hold a graduate degree tend to make $25,000 to $30,000 more than undergrads. HR professionals who invest in an HR master's degree will likely cover the cost of their additional education and the income lost while attaining it after five or six years. Additionally, attending a highly rated and accredited master's program can afford one access to salary increases and advancement, each of which can decrease the payback period. Is SHRM certification worth it when choosing a program? Find out more about SHRM to decide.
Is a human resources certificate worth it? Although the benefits of attaining a master's degree in HR are diverse, attaining HR certification can also be beneficial. The HR Certification Institute (HRCI), is an option for furthering your knowledge about human resources and gaining certification. This is the case because attaining certification is less expensive and faster than completing a degree program. Thus if you can't afford to attend graduate school or find that you want to enter the workforce very soon, that would make a human resources management certificate worth it. Moreover, becoming certified with an HR certificate demonstrates that you are familiar with the most current core practices and principles indigenous to the field. Finally, many companies perceive hiring an HR professional who has attained HR certification as an advantage. Is a graduate certificate worth it? These reasons make a human resource management certificate worth it.
Assessing Your Goals
Ultimately, determining whether attaining a graduate certificate vs masters in HR will be most advantageous for you will be based on your goals. A graduate degree is certainly more complex and comprehensive than certification. Nevertheless, you may find yourself possessing a desire to entire the work force soon. This desire would make getting certified a more practical decision than spending extended time in the classroom. Also note that you can attain a job in HR with certification and subsequently return to school to attain your master's.
Conclusion
In a human resources career, HR certifications are important for everyone from an associate professional through a senior professional in order to manage employee training programs, educational services, professional development, help in managing employees, help in keeping up-to-date in the HR field. Master's degree vs certificate: think critically about all the options that you have before you make your final decision. In so doing, you'll be sure to make the choice that is right for you.
Related Resources: