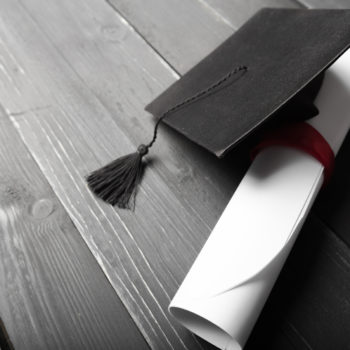 If you are comparing Human Resources bachelor's degrees, it is important to consider the career path that you plan on taking before you commit to any programs. If you are trying to decide on whether you want to take a Bachelor of Science or a Bachelor of Arts degree program, you need to sit down and think about your future. Students with a degree in Human Resources can choose from a variety of different positions in the labor force once they earn their degree. Here is your guide to understanding B.S. and B.A. program differences so that you can enroll in a program that will help you develop the right skills and knowledge.
Related: Is a College Degree Necessary to Work in Human Resources?
When is a Bachelor of Science the Right Choice?
Human Resources is a dynamic field that has changed dramatically in recent years. In the past, HR departments were known for recruiting and training employees, but today, HR departments are involved in much more than just recruiting. Strategy has become a huge focus in HR, and if you would like to develop skills that cater to producing HR professionals who can lead, develop organizational policies, and get involved in research that helps identify and solve complex HR issues, a Bachelor of Science may be the best choice. A Bachelor of Science degree program will have a focus on core courses in mathematics and science. If your strengths are in these areas and you want to take a relevant career path, a B.S. could be the right choice.
When is a Bachelor of Arts the Right Choice?
A Bachelor of Arts degree program majoring in Human Resources or Human Resource Management is an undergraduate program where general education courses and core coursework focuses around the arts and humanities. Rather than taking a majority of courses centered around math and science, you may take courses in economics, psychology and sociology. The upper division courses you take will all be centered around HR. What this means is that you should take a B.A. program when your strengths are in humanities and arts rather than science.
Do Employers Really Care Which Degree You Have?
There are fields and professions where the type of degree that you earn matters, but in some industries you can hold a Bachelor of Arts or a Bachelor of Science and receive the same amount of attention from prospective employers. If you are worried about making the wrong decision when you choose a HR degree program, you will be happy to hear that most employers do not assess the quality of a candidate based on the initials on their degree. Rather than evaluating a candidate based on these facts, an employer is more likely to consider the particular school that the candidate attended. It is just important that you have a good academic record, and that you take a program approved by bodies like the HR Certification Institute.
Hiring demand in the field of HR is on the rise. If you want to choose a field where there is anticipated growth in the future, be sure to earn a degree that will give you leverage in the labor market. Review the Human Resources Bachelor's degrees that you can choose from, and make the right choice.
Related Articles: