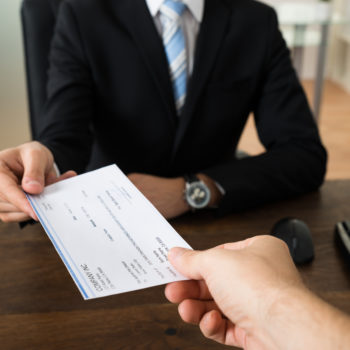 Graduates of HR MBA Programs are in demand and HR MBA salaries are potentially above-average. The level of compensation that a person holding this degree can expect will depend on a number of factors, including location, the type of organization and the job title. Your school's reputation also influences how much you can expect to earn after graduating with a Masters of Business Administration with a Human Resources concentration.
Related Resource: Entry Level Human Resources Jobs
HR MBA Salaries: Location
Location matters when considering HR MBA salaries. If you want to earn a top salary, you will likely need to take a job in a major metropolitan area. Keep in mind that parts of the country where you can command higher HR MBA salaries will also have a higher cost of living. MBA grads who are working in major centers like New York, Boston, Los Angeles or Chicago can expect to earn more than people who are employed in smaller centers.
HR MBA Salaries: Type of Organization
The Masters of Business Administration degree with a concentration in Human Resources qualifies an individual to work in a number of different types of organizations. The highest HR MBA salaries will be earned by people working in Human Resources departments of healthcare organizations and financial institutions. While a person holding an MBA in HR can work for a state or federal government department or agency or a non-profit organization, compensation for these types of positions is lower than what a grad can expect to earn in the private sector.
HR MBA Salaries: Job Title
Human resources managers are in charge of the department responsible for hiring, retaining and terminating workers. The median salary for people working in this capacity is approximately $100,000 per year. HR managers who are earning at the top of the pay scale for this position can make up to $148,000 per annum working for large corporations.
A person working as a compensation and benefits manager can expect to earn up to $151,000 per annum. The median salary for this position is approximately $89,200 per year. The highest HR MBA salaries for this position will be paid by computer and equipment manufacturers, securities brokerage firms and scientific research companies.
Training and development managers are responsible for planning and administering training programs for workers. The median salary for a person working in this capacity is $89,000 per year. Top earners can expect  HR MBA salaries up to $149,000 per year.
HR MBA Salaries: School Reputation
The university you choose to attend as a HR MBA student matters. A graduate from a top school can command a higher salary than a person who attended a less prestigious educational institution. Keep in mind that the best business schools are also the most expensive to attend and that you will need to have a solid plan in place to pay for your education, such as HR MBA Loans, and to replace your income while you are learning.
HR MBA Programs Open Doors to Higher HR MBA Salaries
Completing a HR MBA degree program will qualify you for senior management positions. This concentration can open doors to employment opportunities in a number of industries, since organizations of all sizes must deal with Human Resources issues and concerns. Degree holders can command very good HR MBA salaries for their work, which makes investing in this program a savvy career move.