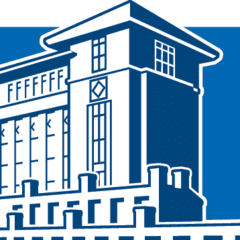 HR Degrees Offered at Metropolitan State University
Metropolitan State University is also featured in our ranking of the 30 Most Affordable Online Bachelor's in Human Resource Management.
Metropolitan State University has four colleges and three schools. Students seeking undergraduate degrees can choose from 62 programs and those pursuing degrees at the graduate level can select from 25 different program offerings.
MSU's College of Management offers degrees and courses of study in management, entrepreneurship, and human resource management. The program focuses on teaching students how to create and think strategically. From this perspective, students gain knowledge and skills in communication and decision-making. Students will also garner effective organization skills through programs that focus on innovation, collaborative skills, and team-building. This program teaches students how to be leaders who can effectively plan, process, and comprehend the importance of leading a firm with strategic initiatives. Courses within the program are rigorous as well as dynamic and challenging.
Many organizations require management that is both competent as well as detail-oriented. Critical thinking is a skill that will always be in high demand especially in management positions. With an HR degree, professional careers in business, public domain, government, or perhaps a nonprofit organization are potential options for the future.
A B.S. in Human Resource Management will prepare students for professional work. Students can also opt to minor in human resource management. Courses can be completed on-campus or online or they can be combined in a hybrid fashion. To obtain an undergraduate degree in human resource management students must complete at least 20 credit hours in courses related to business, major-related electives, and a capstone project. Foundational courses include statistics, financial accounting, and micro and macroeconomics. Core curriculum classes such as Principles of Management, Information Systems, Principles of Finance, and Organizational Behavior are offered. Required credit hours include courses regarding Staffing Organizations, Compensation Management, and Employee Benefits Management. Students must complete four electives. Some of the options offered include Employment Law, Employee Labor Relations, Personnel & Industrial Psychology, and Managing a Diverse Workforce. The Capstone project course in Case Studies in Strategic Management is worth four credit hours. To obtain a satisfactory minor in human resource management students must complete 20 credit hours. Minor courses are similar to the ones that are mandatory for obtaining a major. Students will continuously gain knowledge and comprehension by engaging in courses that touch on topics relating to philosophy, human capital, trends, and policies.
About Metropolitan State University
Metropolitan State University has been committed to Higher Learning since 1971. MSU has also always been dedicated to creating a curriculum that is suitable and accommodating for working adults. Since it first opened its doors, Metropolitan State was recognized for its ability to maintain a student-centered approach to learning. MSU has consistently maintained its relationship with the surrounding community by offering internships that are extremely involved with the surrounding environment. MSU appreciates its community so much that it has established long-standing partnerships with local businesses and schools. The nursing program at MSU established the very first community health clinic managed by nurse practitioners. Metropolitan State University officially became accredited in 1975. In 1976 1,000 students were enrolled. Today more than 9,000 students are served. Partnerships with the surrounding community date back to the 1980s when the university first began establishing committed relationships. Programs such as professional communication, accounting, social work, ethnic studies, English, and nursing were some of the first programs at Metropolitan State University to receive full-time faculty and staff.
Some of Metropolitan State University's notable achievements include being home to the largest accounting program in Minnesota. Graduates of this program are continuously highly ranked for their outstanding completion of the CPA exam. In 1995 the university won the Hesburgh award. Then in 1997, the university won the "Quality of Life" award. In 1998 one of Metropolitan State University's professors was named "Minnesota Professor of the Year". Metropolitan State University is an actively participating member of the Minnesota State College and University System which is committed to delivering high-quality, comprehensive, affordable education to participants in a student-focused environment. The campus takes pride in its inclusivity as the majority of its student body, as well as faculty and staff, boasts a diverse and culturally rich campus. Some of the university's values include practicing Excellence, engagement, diversity and inclusion, respect, and integrity.
Metropolitan State University Accreditation Details
Metropolitan State University received accreditation from The Higher Learning Commission (HLC). MSU became a member of the Academic Quality Improvement Program (AQIP) in 2003. Metropolitan State University College of Management and its programs received accreditation from the Baccalaureate and Graduate Degree Board of Commissioners of the Accreditation Council for Business Schools and Programs.
Metropolitan State University Application Requirements
First-year undergraduate students are required to submit official high school transcripts, or official GED transcripts including test scores, a cumulative GPA of at least 3.0 or higher, satisfactory SAT or ACT scores of 900 – 1130 or 17-22, a class ranking within the upper 50th percentile, and a non-refundable $25 application fee. Metropolitan State University accepts applications on a rolling admissions basis. Applications can be submitted via an online portal. Prospective students must create a profile in order to submit a satisfactory application.
Graduate student admissions are unique to each program that MSU offers. For eligibility and application requirements refer to the graduate student's admissions page.
Tuition and Financial Aid
Undergraduate students who are residents of the state of Minnesota can expect tuition of $234.36 per credit hour. Students who are non-residents of the state can expect tuition of $478.16 per credit hour. A fee price of $36.11 is also included. Graduate students who are residents of the state can expect tuition of $404.09 per credit hour and those who are non-residents can expect tuition of $808.19 per credit hour.
Undergraduate students pursuing online courses and are residents of the state can expect tuition of $310.56 per credit hour and those who are non-residents pursuing online degrees can expect to pay $554.36. Graduate students who are residents of the state taking online courses can expect to pay $531.48 per credit hour and those who are non-residents can expect to pay $935.58 per credit hour. Distinct programs offered at MSU have their own set price per credit. Miscellaneous fees for activities, the student center, and health care services will apply per credit hour. For a detailed list of each fee, visit the tuition, fines and fees page.
Metropolitan State University takes pride in delivering degrees to students in an all-inclusive community-based environment that is focused on providing them with the best educational experience.
Related Resources: