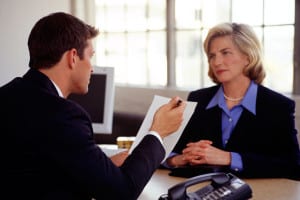 A human resources manager is critical to the functioning of any organization, large or small. Human resources managers are the liaison between employees and the corporate structure, and thus act for the stability and overall best interest of the entire institution. The human resources manager guides the administrative tasks of an organization, coordinating the functioning of departments and handling all facets of employee management.
Related Resource: Entry Level Human Resources Jobs
Human Resources Manager Educational Requirements
A Bachelor's degree is the first step in this professional path. The core competencies for either a Bachelor of Business Administration in Human Resources or a Bachelor of Science in Human Resources includes courses in employment law, labor management and employment development.
Other degrees that will allow the student to pursue a Master's degree in human resources management include a Bachelor's in sociology, psychology or economics, although it is important to also pursue a minor in business administration or human resources management.
It is highly recommended that the student pursue an internship with a company or institution as a pathway into the employment sector or a Master's degree. With a Master of Human Resources Management or a Master of Business Administration degree, entry into higher level positions as a human resources director or chief human resources officer becomes possible.
Primary Responsibilities of a Human Resources Manager
The human resources manager serves as the fulcrum upon which the relationship between employees and management balances. Traditionally, the human resources manager has been responsible for interviewing, hiring, training and general supervision of employees, working behind the scenes to supply an organization with qualified personnel. However, the Society for Human Resource Management states that the human resources manager of today shares the role of shaping organizational policy with other top administrators.
Entry-level positions in human resources management include human resources associates or administrators who provide administrative support for the human resources director, and human resources generalists who counsel employees and ensure that organizational culture is supportive.
A Master's degree opens mid-level positions as a human resource consultant, training and development manager or compensation and benefits manager.
Employment Outlook
The Bureau of Labor Statistics (BLS) states that job growth in the field of human resources management is expected to be 13% from 2012 to 2022. One cause for job growth will be changing employment laws at the state and federal level. In particular, the human resources manager will need to be conversant in new health care policies that impact both the employee and the institution that have arisen from the Patient Protection and Affordable Care Act. The BLS gives the following data on annual salaries for various human resources management positions:
Management of companies and enterprises – $112,550
Professional, scientific, and technical services – $112,210
Manufacturing – $97,930
Government – $92,020
Health care and social assistance – $85,870
Clearly, a position in human resources management is both rewarding and lucrative. As the link between management and workers, the human resources manager takes on a broad set of responsibilities to protect the interests of the organization and the employee alike. Thus, the human resources manager is critical to the health and sustainability of an organization.