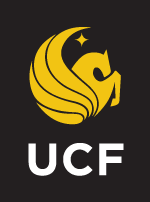 University of Central Florida Human Resource Management Degree
The University of Central Florida is also featured in our ranking of the 30 Most Affordable Online Bachelor's in Human Resource Management.
According to the Bureau of Labor Statistics, positions for human resource managers are expected to grow by seven percent over the next ten years. Most positions will require at least a bachelor's degree and the average salary is $113.300 per year. The University of Central Florida offers a Professional Master of Science in Management with Human Resources Track designed to prepare individuals for this growing industry.
Professional Master of Science in Management with Human Resources Track
The Professional Master of Science in Management with a Human Resources Track at the University of Central Florida is formally aligned with the Society of Human Resources Management. The program is designed for working professionals who wish to move into leadership roles in human resource management. It requires 30 credit hours and provides an alternative to the MBA degree for those who prefer specialized study. Students gain an understanding of human resources, strategic planning, organizational effectiveness, staffing, compensation and employee relations. They are also provided the latest information in business techniques with a focus on developing practices and methods used in human resources today. The program is designed for those with a background in any industry, including education, hospitality, nursing, and psychology. Courses required may include:
Advanced Topics in Human Resources Management
Applied Research Tools
Applied Strategy and Business Policy
Business Intelligence
Change Management
Conflict Resolution and Negotiation
Ethical Leadership
Human Resource Management
Law and Ethics
Leadership Development and Coaching
Models for Business Decisions
Organizational Behavior and Development
Strategic Human Resources Management
Strategic Innovation
Students must also complete a capstone course and an applied field project.
About University of Central Florida
Florida Governor Farris Bryant signed Legislative Bill 125, creating a new state university in 1963. Land near the Seminole and Orange County lines was chosen for the campus almost immediately but construction did not start due to legislative funding issues. Classes began above a drugstore at Church Street and Orange Avenue in 1965 with Charles Millican, hired as the first president, serving as the only employee during the early years of the school, which was then called Florida Technological University.
A postcard from Gaithersburg, Maryland, was the first inquiry by a potential student and it arrived in 1966. Construction began on the new campus in March 1967. NASA issued the first research grant to Florida Tech the following year, providing $12,500 in funding.
More than 1,200 acres of property were destroyed in 1971 when a chain of fires broke out in the green areas of the campus. Because the campus had fought developers in the area, the fires were a crushing blow to the efforts to preserve as much green space as possible. Witnesses reported two men in a truck who were seen setting the fires and two brothers were eventually arrested in the incident.
The name of the school changed to the University of Central Florida in 1978. In 2004, Hurricane Charley damaged the main roof in one of the campus buildings, ruining carpet, flooring and exercise equipment.
Today, UCF is the second-largest university in the country with more than 61,000 students enrolled. It has been ranked as one of the country's most innovative universities by the U.S. News & World Report as well as one of the nation's best values for college education by both Kiplinger and the Princeton Review. There have been 340 Merit Scholars at UCF and the average incoming freshman GPA is 4.17. The school is located close to Orlando with its dynamic downtown, eclectic neighborhoods, and world-renowned theme parks.
University of Central Florida Accreditation Details
The University of Central Florida is accredited by the Southern Association of Colleges and Schools, Commission on Colleges. Accreditation allows students to apply for and receive federal student aid while also confirming that credits earned should transfer easily to other colleges and universities. It also indicates that the school meets or exceeds criteria the Association has determined indicate excellence in education. In addition, specific programs have been accredited by the following specialized accrediting agencies:
Accreditation Committee of the Human Factors and Ergonomics Society
Accreditation Council for Cooperative Education
American Chemical Society
American Medical Association
American Psychological Association
Association of University Programs in Health Administration
Association to Advance Collegiate Schools of Business
Commission on Accreditation in Physical Therapy Education
Commission on Accreditation of Athletic Training Education
Commission on Accreditation of Health Informatics and Information
Commission on Accreditation of Healthcare Management Education
Commission on Collegiate Nursing
Commission on English Language Program Accreditation
Computing Accreditation Commission
Council on Academic Accreditation in Audiology and Speech Language Pathology
Council on Social Work Education
Council for Accreditation of Counseling and Related Educational Programs
Engineering Accreditation Commission
Liaison Committee on Medical Education Association of American Medical Colleges
National Accrediting Agency for Clinical Laboratory Sciences
National Association of School Psychologists
National Association of Schools of Public Affairs and Administration/Commission on Peer Review and Accreditation
National Association of Schools of Music
National Council for Accreditation of Teacher Education
University of Central Florida Application Requirements
Applicants to the Professional Master of Science in Management with Human Resources Track must hold a bachelor's degree or higher from an accredited college or university. They must provide official transcripts from all colleges and universities attended as well as a goal statement and current resume. Three recommendations must be provided. GRE or GMAT scores are not required.
University of Central Florida Tuition and Fees
Tuition for the Professional Master of Science in Management with Human Resources Track is $288.16 per credit hour for both in-state and out-of-state residents.
Graduate students may receive financial assistance through fellowships, assistantships, tuition support or loans. They must complete the Free Application for Federal Student Aid (FAFSA) in order to qualify. Fellowships are awarded based on academic merit to highly qualified students. They are provided to support graduate study and do not have a work obligation. Assistantships do have a work obligation, however.
The University of Central Florida is a public research university as well as an academic partner in numerous fields, including optics and lasers, modeling and simulation, business and more. The University of Central Florida provides students with a human resources degree program designed to help them move into leadership roles in the growing industry.