A person interested in working in business or human relations may wonder, "What is outbound recruiting?" This is a term related to the hiring process, and it refers to a strategy that a company may use in order to add talent to its team. Knowing what it is allows a hiring manager or human resources specialist to make an informed decision about how to recruit the top candidates to their open jobs.
Related Resource: 30 Most Affordable Online Bachelor's in Human Resource Management
Defining What Outbound Recruitment Means
In outbound recruitment, the onus is on the hiring manager or the human resources specialist to find candidates. This is an active form of recruitment. While other types of recruiting do require some activity, outbound recruitment requires the company to actively search for people who would qualify and might be interested in a job opening at the business. It is similar to cold-calling sales pitches, but the recruiters do some research beforehand in order to maximize their efficiency at locating the right people and timing their contact as optimally as possible.
The Steps of Outbound Hiring
With an inbound strategy, there are a lot of steps to set up before finding applicants. With an outbound hiring strategy, the goal is to contact people and turn them into applicants. There is no need to try SEO, social media ads or content marketing unless the hiring manager or human resources specialist does so in a specific place, such as a university department of alumni relations or a nursing school's job posting board. The steps of outbound hiring usually include creating an application, interviewing the candidates and hiring the best prospect from the talent pool. This strategy allows the human resources specialist and hiring manager to skip the awareness, consideration and interest stages of the hiring process.
When Outbound Hiring Is Used
Outbound hiring is time-consuming and labor-intensive for a business. It is used as a short-term solution in order to fill an urgent job vacancy that the business cannot afford to have vacant for very long. For example, an outbound hiring strategy could be used in order to find the legal counsel for a business that only has one staff lawyer handling its affairs. Just contacting people and offering them a job is not usually the best way to find the ideal person to fulfill the role, explains Talent Lyft.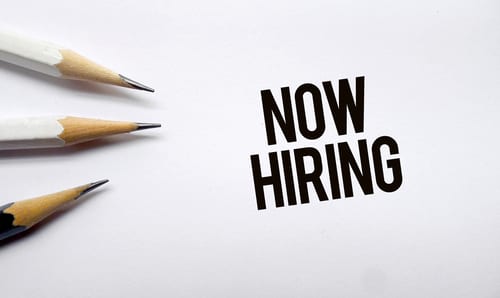 What Recruiters Do in Outbound Hiring
Recruiters use software, artificial intelligence, machine learning or search tools on job networks in order to find a pool of people to invite to apply to their job opening. It involves making a sales pitch of sorts in order to encourage the recipient to take action and apply for the job. The number of invitations issued by the human resources specialist or hiring manager may depend on how many qualified people there are and how quickly they need to fill the job.
Understanding this type of recruiting strategy allows a human resources specialist or hiring manager to compare it against other strategies and formulate a plan of action. It is possible to combine strategies, but it is important to know each option's benefits and how it works. Knowing the answer to the question of, "What is outbound recruiting?" could help a manager, CEO or human resources specialist be more efficient in their recruiting efforts.