Labor unions and human resources work together during negotiations and when implementing the terms of a final agreement. Labor unions generally represent the employee and HR represents the company, but this does not mean that they are necessarily at odds any more than employees and employers are. Instead, each is working to get the best outcome possible for the people or entity that they represent.
Related Resource: 20 Best Affordable Public Universities with an Online Masters Human Resource Management
Bargaining
Bargaining happens as labor unions and companies try to reach an agreement on employee pay, vacation time, health insurance, and other benefits. Traditionally, this is an adversarial negotiation, but HR can play a role in changing this. Interest-based bargaining involves each party working to understand the position of the other and trying to find mutually beneficial solutions. In the case of employees and employers, each needs the other and each is in a better situation if the other is happy with the final outcome. Labor unions and HR can work together to help ensure that this continues to be the case. For example, employees who have a good work-life balance may be more productive. This means that both parties would benefit from a policy that limits overtime. Good health care benefits may actually lead to lower absenteeism, which benefits companies, since employees will be more likely to get treatment for conditions before they become serious.
Related Resource: 20 Companies With the Best Benefits
Dealing With Grievances
The agreement that labor unions and employees make is the basis for the relationship between the two. However, once the agreement is implemented, in practice, there will be grievances along the way. This is where HR has the opportunity to step in and deal with labor relations in a way that will benefit both the employee and the company. As an article in the HR Daily Advisor suggests, the first step for HR in managing grievances is to offer training opportunities for both stewards and supervisors. This can provide many of the tools and the knowledge needed to avoid some grievances altogether. When grievances do arise, HR can work to find a mutually advantageous solution that takes the needs of both parties into account.
Communication
Communication is key to effective labor relations, and this is one of the most important functions HR can provide when labor unions and human resources work together. HR can work to facilitate better cooperation and communication between labor and management. Conflicts between the two are not necessarily rooted in management wishing to withhold rewards or benefits from employees. For example, management might be concerned about policies that prevent them from rewarding individual employees with merit-based raises. HR can play a key role in ensuring there is good communication between management and labor about the concerns on both sides and how this might be resolved. HR can also organize regular meetings between management and union representatives and can offer guidance to both sides.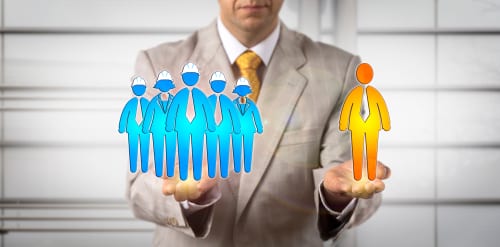 Identifying common goals is one key in successful cooperation between labor unions and HR. Ultimately, it benefits both sides when employees and employers are successful. When labor unions and human resources work together, they can achieve successes that neither would be as likely to do on their own.