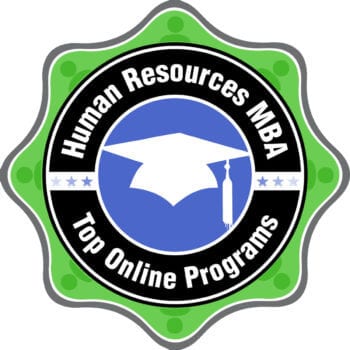 By SMD Staff
A PhD in human resources is a coveted, professional degree in-demand in a variety of industries including education, business, healthcare, and management. Earning an online PhD in human resources is a great choice for working professionals who need a flexible program that doesn't break the bank. Web-based programs feature the same rigorous curriculum found in traditional classroom programs with fewer hours spent in face to face courses. Online HR doctorate programs come in many different types including the traditional PhD, the EdD (Doctor of Education) and the DBA (Doctor of Business Administration). We understand the importance of finding an affordable doctorate level HR program and created this list to help you find a program that meets your professional and financial needs.
Methodology
To identify the 10 most affordable online PhD programs in HR, we started with a search on College Navigator to find out which schools offered these programs in a primarily online format. We then reviewed published average graduate student tuition figures to find the most affordable. While we recognize doctorate level programs may differ in price than their master's level counterparts, this figure can provide you with a starting point to find an affordable online program that meets your needs.
The 10 Most Affordable Online PhD Programs in Human Resources
Related Resource: What is Workforce Diversity?
——-
#10 – Sullivan University – Louisville, Kentucky
Online PhD in Management-HR Leadership


Website
Average Graduate Tuition Rate: $14,160/year
Sullivan University features an affordable online PhD program in HR Leadership with a practical based curriculum. There is no GRE or GMAT testing required for admission. Unlike other programs that require full-time participation or residency requirements, Sullivan allows students to complete the doctorate program in HR entirely online. Students move through the affordable program as a cohort, building relationships and developing a professional network of support. Sullivan embraces a culture of collaboration, encouraging students to work closely with faculty throughout the program. Sullivan uses a scholar-practitioner model, preparing students to become both leaders and scholars in their organization.
#9 – Indiana Wesleyan University – Marion, Indiana
Ph.D. in Organizational Leadership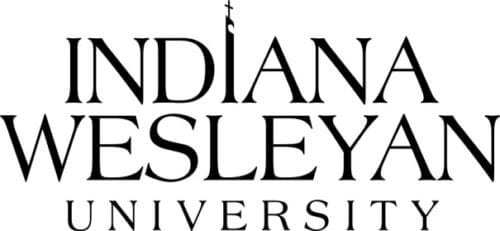 Average Graduation Tuition Rate: $13,104/year
Indiana Wesleyan University features a top affordable PhD in Organizational Leadership that is both Christ centered and rigorous. The affordable PhD program is delivered through a blend on onsite and online classes and uses a cohort format. Students can complete their degree in just 40 months. Face-to-face on-site sessions are conducted quarterly and for one week in July for students to attend workshops, events, and networking opportunities.
#8 – Ashford University – San Diego, California
PhD in Organizational Development and Leadership Online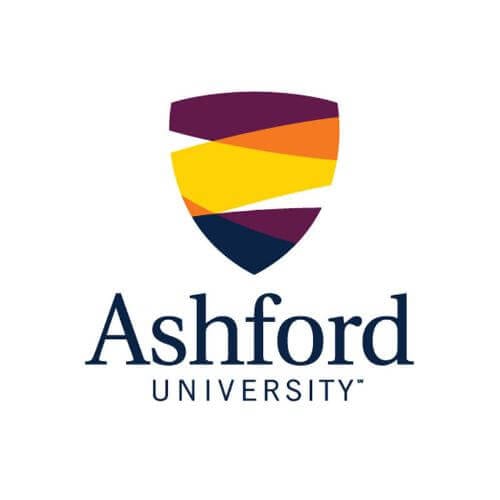 Average Graduate Tuition Rate: $11,790/year
The affordable online PhD in Organizational Development and Leadership from Ashford University is a 62 credit hour program consisting of both core and specialization courses. Online organizational leadership courses cover areas like assessment tools in organizational leadership, performance management, and professional and business ethics. Specializations are available in Innovation and Entrepreneurship, Organizational Diversity, Standard Organizational Development and Leadership, or Training and E-Learning.
#7 – Bellevue University – Bellevue, Nebraska
Ph.D. in Human Capital Management Online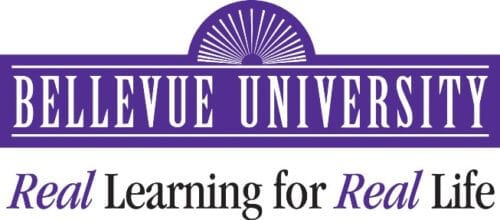 Average Graduate Tuition Rate: $10,350/year
Bellevue University features an affordable online PhD in Human Capital Management focused on the latest knowledge and practice to advance organizational performance. Online HR coursework is divided into four learning modules covering areas like research, human learning, human capital development and productivity, and human capital modeling and research. This affordable online PhD in HR degree program includes a dissertation and comprehensive exam as well as a variety of hands on seminar courses.
#6 – Old Dominion University – Norfolk, Virginia
Occupational and Technical Studies: Human Resource – Training Online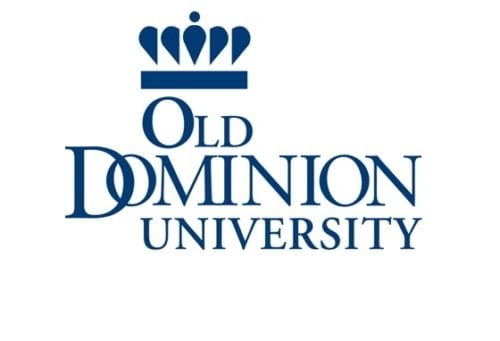 Average Graduate Tuition Rate: $9,727/year in-state and $28,435/year out-of-state
Old Dominion University online features an affordable 60 credit hour PhD in Occupational and Technical Studies: Human Resource Training Online. This online PhD program is offered in conjunction with the Darden College of Education and Professional Studies and the Department of STEM Education and Professional Studies. Affordable HR courses are delivered in a flexible online format that allows students access to material from anywhere there is internet service. Students come together for two-week summer intensives on campus that support professional development. Graduates have found success working in roles like corporate trainer, instructional designer, HR trainer, and administrator/director.
#5 – Colorado State University – Greenwood Village, Colorado
Doctor of Philosophy (Ph.D.) in Education and Human Resource Studies – Organizational Learning, Performance, and Change Specialization
Average Graduate Tuition Rate: $9,000/year
The affordable online HR PhD from Colorado State University is focused on organizational learning, performance, and change (OLPC). The inexpensive HR degree program is designed for working executives and features biweekly face-to-face Saturday meetings on campus in Denver and online coursework. Faculty are industry experts with experience in research and in specialized areas like scenario planning, systems leadership, socialization and onboarding, workplace learning, and constructivist inquiry. Students take two courses each semester and move through the affordable PhD program as a cohort, developing professional relationships and networks. Most students can finish their degree in less than four years.
#4 – Liberty University – Lynchburg, Virginia
Online Doctor of Business Administration (DBA) in Human Resources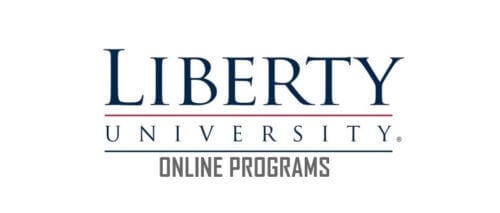 Average Graduate Tuition Rate: $7,904/year
The affordable online DBA in HR from Liberty University is an online program that takes about three years to complete. HR courses are delivered in a convenient online format with optional intensives. There are no set login times so students can complete online coursework when and where it is most convenient. Students develop strong relationships with faculty and peers through WebEx meetings allowing students to network. HR coursework covers current industry topics like research methods, quality management, and HR development. Liberty is committed to keeping tuition affordable and has not raised tuition rates in the past three years.
#3 – University of Arkansas – Fayetteville, Arkansas
Online EdD in HR and Workforce Development Education
Average Graduate Tuition Rate: $7,563/year in-state and $20,477/year out-of-state
The affordable online EdD in HR from the University of Arkansas is focused on workforce development education. Students come from a variety of backgrounds, adding diversity and depth to this online affordable PhD in HR. The program has been offered for over seven years and outcomes are similar to other top PhD programs in HR offered around the country. There are no on-campus residency requirements, making this a great choice for working professionals who plan to work while completing their degree. All students complete a candidacy exam and dissertation to complete the program.
#2 – Indiana State University – Terre Haute, Indiana
Technology Management PHD-HR Development and Industrial Training Online

Average Graduate Tuition Rate: $7,416/year in-state and $14,562/year out-of-state
Indiana State University features an online PhD in Technology Management with a focus on HR Development and Industrial Training. This affordable online HR PhD is offered through the College of Technology and can be completed by part-time students in just over four years of study. This affordable online PhD program is comprised of 18 credits focused on technology in HR, nine credits of professional studies (including electives and independent study), 27 credits in research, and a 12 credit hour general technology core. Students gain the skills needed to become leaders in the field, skilled in research and development and instructional processes.
Related Resource: Top 25 Online Masters in HR No GRE or GMAT Required
#1 – The University of Texas at Tyler – Tyler, Texas
Human Resource Development PhD Degree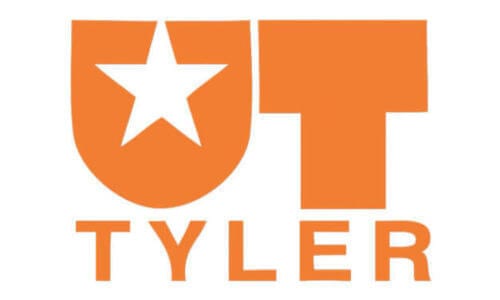 Average Graduate Tuition Rate: $5,472/year in-state and $13,374/year out-of-state
The University of Texas Tyler features our most affordable online PhD in HR Development. The program is ideal for working professionals due to the convenient hybrid course format that includes weekend face-to-face sessions. Students only need to come to campus five times each semester and complete the rest of their course content online. This affordable online PhD in HR is designed to train tomorrow's HR leaders, offering coursework that blends theory and practice. Online HR courses are taught by faculty on the forefront of HR research covering areas like teamwork and collaboration, HRD theory and development, and training and assessment. Students can earn their degree in just two-and-a-half years of study.
Related Resources: