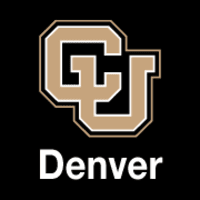 HR Degrees Offered at University of Colorado Denver
Columbus State University is also featured in our ranking of the 20 Best Master's in Human Resources (Campus-based).
The University of Colorado Denver makes it easy for students to get started in the human resources management field because it offers options for both undergrads and graduate students. Undergrads can enroll in the university's Bachelor of Science in Business Administration (BSBA) program and pick a concentration in human resources management. Offered by the CU Denver Business School, it features small class sizes of just 12 students per professor and both online and traditional classes.
BSBA students have the option of starting in the fall with other students or beginning classes in the spring or summer. The Association to Advance Collegiate Schools of Business (AACSB) ranks the university's program within the top 5% of all business administration undergrad programs in the nation. Students will take 36 credits of courses called the business core that teaches them how to manage others, develop practical skills, understand business finances and work as part of a team. Those who pick the HR management concentration will also learn how to manage and recruit talent, create benefit packages and make decisions and changes within an organization.
A professional Master of Business Administration (MBA) also offers a concentration in HR management. Colorado residents can choose between an on-campus and an online version of the program. They will take 48 credits of courses, and many students elect to take both online classes and classes on the Denver campus. Those courses include the 30 credits that comprise the MBA core, including classes on business operations, marketing, data analysis, and economics. Though the university offers other MBA programs, only the professional program includes an HR management concentration.
About University of Colorado Denver
The University of Colorado Denver is a comprehensive public university known as a research institution. Established in 1912, the university opened after two medical schools merged and moved to Denver. Those two schools operated independently for more than two decades in other parts of the state. After the merger, the new campus shifted its focus beyond medicine and adopted a curriculum that allowed students to choose from different majors. The University of Colorado also established a regional center in Denver, which formed the basis for the University of Colorado Denver. It became the University of Colorado – Denver Center in 1964 and later the University of Colorado Denver. Most refer to the university as CU Denver now.
In addition to CU Denver, the university also owns a health sciences campus in the city that maintains all its health and healthcare programs. U.S. News and World Report named CU Denver as one of the top graduate schools in America, and The Princeton Review listed it as one of the best colleges in the west. CU Denver also ranks as one of the largest schools in Colorado with an enrollment of more than 18,000 students.
University of Colorado Denver Accreditation Details
CU Denver has program accreditation from the Association to Advance Collegiate Schools of Business (AACSB) for both its bachelor's and master's programs in business. Both the MBA and BSBA programs with concentrations in HR management have accreditation from this organization. The university received regional accreditation from the North Central Association of Colleges and Schools (NCACS). As part of the Higher Learning Commission (HLC), this organization granted CU Denver accreditation after a full review of its admissions policies and programs.
University of Colorado Denver Application Requirements
The deadline for any student applying to the BSBA program for the fall semester is August 1. CU Denver must receive an application and all required documents by this deadline. To apply, students must graduate within the top 25% of their high school classes and show that they followed a college prep curriculum. They also need a minimum score of 26 on the ACT or 1100 on the SAT. CU Denver charges a $50 application fee for undergrads and asks that they pay this fee as part of the application process. Students will also need to provide a test score and their transcripts.
Graduate students can submit their applications by one of two deadlines. The first is the priority deadline of April 15. Only if there are spots left in the MBA program will the university keep looking at applications through the final deadline of June 30. CU Denver has priority and final deadlines for both the spring and summer semesters too. Graduate students need to have bachelor's degrees from schools with regional accreditation before they can begin the MBA program. They also need to pay an application fee of $50 and submit both the online application and either a GRE or GMAT score. CU Denver also requires transcripts, a resume and essay responses to four different prompts and questions, which students will see on the application.
Tuition and Financial Aid
Undergrad business majors can get financial aid from the government and from the university. Its business school offers several scholarships such as a First Generation Business Scholarship that awards students $2,000 if they want to study business and are the first in their families to attend college. Students who transfer from a community college can get a $2,000 scholarship, and those with community service experience can get up to $12,000 from the university. The business school offers scholarships for graduate students too. There is a scholarship of up to $1,000 that goes to outstanding students and a $5,000 scholarship to students who score at least 680 on the GMAT. All students can apply for financial aid and get government aid through the FAFSA, which they can combine with any scholarships they receive.
Financial aid can help students pay for all the costs of attending CU Denver. Undergrads pay $9,584 per year if they are Colorado residents. The cost for students from outside of Colorado is $25,736 per year. As the university takes part in a western exchange program, students from western states qualify for a lower tuition rate. The university offers both a resident and a nonresident rate for graduate students also. Residents pay $10,760 per year, while nonresidents pay $31,640 each year. The university bases these rates on the idea that students will take 12 credit hours of classes each semester. Students studying human resources management at University of Colorado Denver may face added fees if they take more than 18 credits during a single term.
Related Articles:
Top 10 PhD in HR Degree Programs