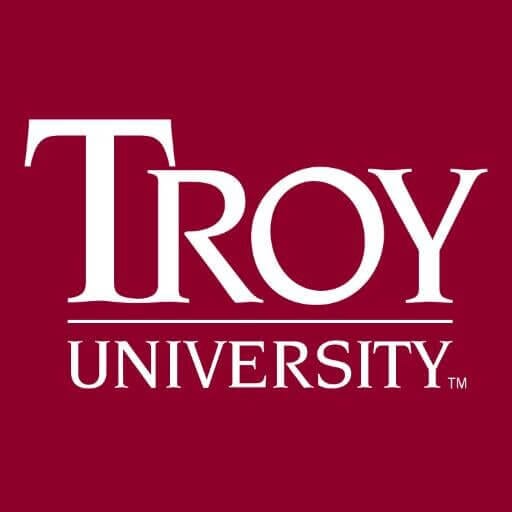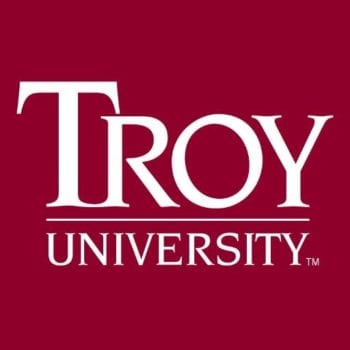 Studying Human Resource Management at Troy University
Troy University is also featured in our ranking of the 20 Most Affordable Online Master's in Human Resources
Troy University offers a Master of Science in Human Resource Management for graduate students who want to learn more about the principles and practices in HR management. The university looked at the standards established by the Society for Human Resource Management (SHRM) and found ways to add those standards to the program. It is one of the nation's only online HR programs and does not include any residency requirements. Students can apply and earn their degrees while they live in Michigan and any other state. Those who prefer learning from professors standing in front of them can enroll in the program offered on the university's Montgomery campus.
This program accepts students on a full or a conditional basis. Conditional acceptance usually goes to students who did not study business in college and those who have less fieldwork or professional experience. They may need to take multiple prerequisites to demonstrate that they have a good understanding of business principles before they take any HR management classes. Those students will need to take more than the minimum of 30 hours of work required.
Most students only need to take 30 to 33 credits of classes. The first class they take is Survey of Business Concepts, which is a class that goes over some of the topics they addressed in an undergraduate program. Students must also take Human Resource Management in the first semester of the program. The other classes they take include Legal Environment of Employment Decisions, Ethical Leadership, and Management in a Global Economy, Strategic Human Resource Management and Organization Development and Change. Troy University requires that students maintain a B average to remain in the program.
About Troy University
Troy University is a large university in the Alabama city of the same name. Established in 1887 as the Troy Normal School, it originally offered short training programs for teachers. Its commitment to education continued as it became the Troy State Teachers College and then Troy State College. As a state college, it developed a comprehensive curriculum that it offers today. Just one decade after becoming a state college, it became Troy State University. It served as TSU from 1967 to 2005, which was when it adopted the Troy University name. Forbes ranked Troy among the top 700 of all colleges in the United States, and U.S. News and World Report ranked the university as the 89th best school in the south. Washington Monthly also included Troy on its ranking of the nation's best graduate schools.
There are four campuses that are part of the Troy University system. Though those schools once operated separately, they came together to form a large system that could accommodate and help more students. Those campuses include the flagship institution in Troy and smaller campuses in Montgomery and Dothan. Troy also has 60 teaching locations across the country that offer other opportunities for students and a large alumni network that includes more than 100,000 former students. Enrollment in all the Troy University programs now includes more than 18,000 students.
Troy University Accreditation Details
The Troy University HR management program has accreditation from the Association to Advance Collegiate Schools of Business (AASCB), which also accredited all the business programs offered by the university. Troy has institutional accreditation from the Southern Association of Colleges and Schools (SACS), which awards accreditation to the top schools in the south. Students applying to Troy's graduate programs can bring credits into those programs because of this accreditation, and it also allows those students to get financial aid.
Troy University Application Requirements
There are several steps in the graduate application process, but every student must start with the university's application. This application asks what program the student wants to study and for background information, including the college the student attended, the type of undergrad degree earned and the student's GPA. Students will then provide both their transcripts and test scores. A GRE score is a requirement for HR majors, and the university asks for transcripts to make sure students have the right backgrounds and degrees. Though they can submit unofficial transcripts when they first apply, the university asks for final and official transcripts later. Students who graduated from Troy do not need to submit their transcripts.
The application process includes a recommendation form too. Students will fill out this form with the name and contact information for a reference. They also have the option of giving the forms to their references and having them both complete it and mail it back. Troy looks for references who can speak to the individual's communication skills and ability to handle graduate school. The HR program allows students to submit more than one recommendation form. Any student who plans to take classes on the Troy campus must also provide proof of their vaccination records.
Tuition and Financial Aid
Graduate students pay Troy rates based on whether they are Alabama residents or nonresidents. A nonresident is anyone who cannot prove that he or she lives in Alabama and did so before applying. The rate that HR management students pay is $425 per credit hour if they are residents and $850 per credit hour if they are not. They also pay a $100 facility fee and a $42 per credit hour general fee, both of which are due each semester. Online students do not pay any fees and have a lower tuition rate of $494 per credit hour.
Troy University offers one of the only HR management graduate programs that provide students with scholarships. There are four types of scholarships available, including some designed for online students and others suitable for traditional graduate students. A discount program allows military students and their families to take classes and pay only $250 per credit hour. They need a GPA of 3.0 or higher to apply, and they must maintain a GPA of 2.0 or higher to keep the discount. Students can also apply for federal aid through the FAFSA, which is how they get the unsubsidized loans offered by the government. This loan program allows students to borrow a maximum of $20,500 a year. There are alternative and PLUS loans available for grad students too. Students applying to the HR management degree program at Troy University can use any type of financial aid.
Related Articles: