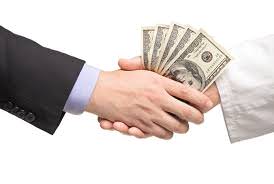 A compensation and benefits specialist plays an important role in businesses and other organizations. As the manager responsible for developing benefits plans and health insurance policies, the benefits specialist must be well-versed in curriculum that related to human resources.
If you are interested in working in the field of human resources and you would like to manage benefits and compensation, it is important that you know the job requirements and the steps that you must take to qualify for the title.
While every employer has their own qualification, most compensation and benefits managers go down a similar path to pursue positions with top-ranked companies. Here are the steps that you can take to get to your goal in the shortest period of time.
Related Resource: Entry Level Human Resources Jobs
Step 1: Enroll in a Bachelor's Degree Program
If you are pursuing an entry-level position in compensation, the very first step is to complete a relevant formal degree program. Most employers are looking for qualified candidates who have a minimum of a Bachelor's degree. If you want to take the right program that really covers content that pertains to the occupation, you are best off studying for a degree in Human Resources Management.
50 Most Affordable Small Colleges for an HR Degree
Since there are not programs that cover only compensation and benefits, it can benefit you to take your electives in courses related to Human Resources Information Systems. HRIS classes are necessary because payroll systems are so technologically advanced.
Step 2: Complete an Internship While in School
Getting professional experience is extremely important when you work in a field like HR. Internship opportunities are available through most colleges. Finishing a 6 to 12 week internship will give you invaluable practical experience and will certainly help you get an entry-level position either with the employer or another company.
Step 3: Become a Certified Benefits Specialist
To truly be a specialist, you will need to complete specialized coursework. If you are committed to working in benefits and compensation, it is a must to complete an International Foundation of Employee Benefit Plans program. By taking continuing education classes through this association, you will learn about healthcare financing, health plan design, and compensation management. You should also work towards meeting the requirements to become a Certified Employee Benefits Specialist. After completing the intensive training programs, you can test for a credential and then market yourself.
Step 4: Enroll in a Graduate Degree Program
The last step to become a compensation manager is to earn your graduate degree. You can either study for a Master's in Human Resources or an MBA in Human Resources Management to cover advanced curriculum and to get real-world perspectives on issues. You can work as an entry-level HR associate while studying if you want to get financial assistance for your tuition and professional experience all at the same time.
Compensation specialists are highly trained HR professionals who coordinate benefits and oversee the implementation of new payroll systems. If this sounds like a role that you would like to play, the first step will be to enroll in a Bachelor's program. With the Bureau of Labor Statistics projecting that the field will only grow by 3% by 2022, you will need to have an advanced degree to compete with other candidates. Map out the path that you will take, and work to become a compensation and benefits specialist.
Related Resource: 20 Companies With the Best Benefits