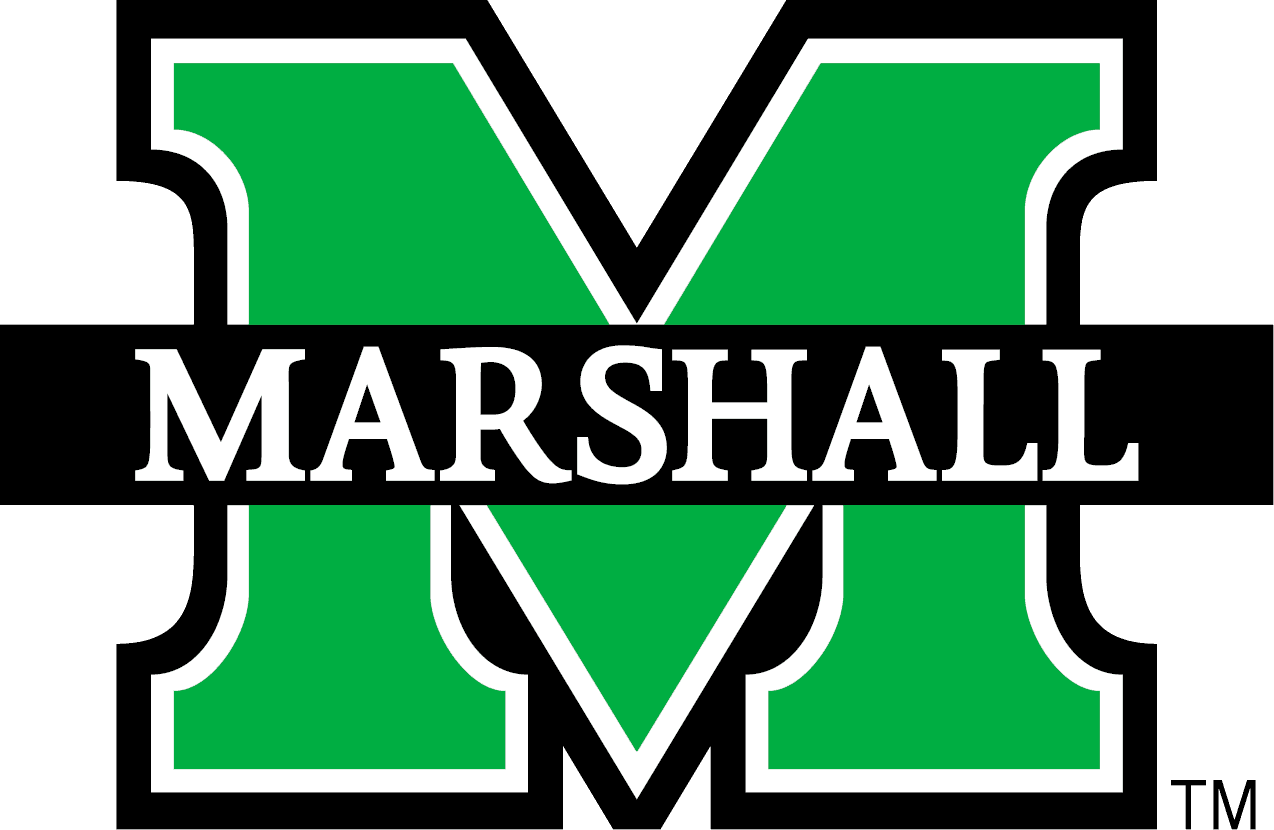 Three HR Management Paths at Marshall
Check out our ranking of the 20 Most Affordable Online Master's in Human Resources.
In Corbly Hall, the Brad D. Smith School of Business grants a BBA in Management at a 19:1 engagement ratio for teaching Marshall University undergrads how to lead productive employees to their fullest potential with monthly MU-SHRM Chapter meetings. Chaired by Dr. Deepak Subedi, the 120-credit, AACSB-accredited curriculum applies 400-level major courses like Negotiations with internships, such as American Express, Dataminr, Phillips 66, and Gabe's.
Since 2018, the MS in Human Resource Management has been aligned to SHRM standards for the advanced study of employer-employee relations. The 33-credit, 1.5-year program advised by Dr. Margie McInerney offers opportunities to join Beta Gamma Sigma, engage in the BB&T Center for Leadership, and add the Sunshine Ambassador Program in Zhejiang.
Online on Blackboard or in Huntington, the MBA in Human Resource Management led by Dr. Avinandan Mukherjee studies labor needs from a broad-based approach. Ranked 187th by the U.S. News & World Report, this 36-credit option also helps cohorts of 20-25 earn SHRM certification with a Passing the Leadership Baton Series.
About Marshall University
Marshall University originated on March 30, 1838, when the Virginia General Assembly chartered Marshall Academy for coed Christian instruction under Mr. John Laidley at Mount Hebron Church. In 1858, it became Marshall College in honor of America's longest-serving Chief Justice. In 1863, it was separated from Cabell County to join West Virginia. Four years later, that young Legislature renamed it the State Normal School of Marshall College. In 1920, the first Bachelor of Arts was awarded.
During Summer 1937, its 100-acre Huntington campus was heavily destroyed by the Ohio River swelling. Given a floodwall, Marshall was authorized for master's degrees in 1938. On March 2, 1961, 26th Governor Wally Barron signed legislation making it Marshall University. In 1970, tragedy struck again when Marshall's football team was lost on Southern Airways Flight 932.
Marshall University acquired West Virginia Graduate College in 1997 for a South Charleston location. In November 2018, Intuit CEO Brad D. Smith donated $25 million to its former Lewis College of Business. Today, Marshall University serves 13,259 and connects 91,120 alumni across all 50 states with 230+ clubs like Society for Advancement of Management. On Niche, MU is America's 98th best athletics college, 310th top public school, and 332nd best university faculty.
Marshall University Accreditation Details
On July 27, 2020, the Higher Learning Commission of the North Central Association (HLC-NCA) Institutional Actions Council will conduct another assurance review of Marshall University to continue the max Level VI accreditation through 2025 under its 15th president, Dr. Jerome A. Gilbert, who received the West Virginia Martin Luther King Jr. Living the Dream Award. Based 443 miles northwest via Interstate 65 in Chicago, this huge 19-state Heartland Region accreditor is recognized by the U.S. Department of Education to evaluate Marshall's two associate, 58 bachelor's, 52 master's, and seven doctoral degrees. Particularly, the Brad D. Smith School kept dual accreditation from the Association to Advance Collegiate Schools of Business (AACSB) in May 2018. On June 13, 2018, Marshall University also announced its alignment to the Society for Human Resource Management (SHRM).
Marshall University Application Requirements
Moving to Marshall University is classified "moderately difficult" by Peterson's because just 4,374 of the 4,891 Fall 2017 applicants were admitted for 89 percent acceptance. First-year Thundering Herd seeking the BBA in Management must culminate a high school or GED diploma. The Higher Education Policy Commission recommends four units each of English and Mathematics. Final graduation GPAs of 2.0 or better are needed. The Brad D. Smith School of Business admits a median 3.50 GPA though.
At a minimum, freshmen must score 970 on the SAT or 19 on the ACT. Lower grades are accepted conditionally with the UNI 100 support course. Testing is optional for transfers holding 30+ college credits, including ENG 220. Past disciplinary actions and GPAs below 2.0 would negate admission. Marshall's over 500 global students from 60 countries meet an 82 MELAB, 6.5 IELTS, 80 TOEFL, or equivalent score. MBA and MS in Human Resource Management cohorts must verify bachelor's GPAs of 3.0 or greater. Seventy-one percent of students have an average 40 months of work experience. The Princeton Review lists a mean 3.36 GPA and GMAT optional policy.
Marshall University conveniently has rolling undergrad admission for U.S. residents. International students must file by October 15th or March 15th though. The Honors College has a May 15th deadline. Most scholarships require applying by August 1st. Graduate Brad D. Smith School of Business entrants must apply before August 1st for Fall, December 1st for Spring, or May 1st for Summer. Accordingly, pay the $40 ($65 if non-U.S.) fee to complete the Marshall or Common Application online. High school or college transcripts are sent directly to 1 John Marshall Drive in Huntington, WV 25755. When testing, select SAT/GRE code 5396 or ACT code 4526.
Other checklist items include the valid vaccination record, equivalency diploma, two references, intent statement, and experience résumé. Find more by contacting (304) 696-2314 or [email protected].
Tuition and Financial Aid
For 2018-19, Marshall University priced in-state BBA in Management tuition at $4,064 per semester full-time. Non-resident undergrads paid $9,307 each term. Out-of-state Metro residents received a discount to $7,003. Part-time Brad D. Smith School of Business study cost $351 to $797 per credit. Distance tuition incurred a $244 fee per credit. Living at the Huntington campus' dorms like Haymaker Hall added $2,737 to $4,218 by semester. Unlimited meal plans for Harless Dining Hall were $2,198 extra. MU budgeted $1,100 for textbooks and $2,287 for miscellaneous needs. Annual bachelor's attendance equaled about $21,969 in-state and $32,455 out-of-state. Campus-based MBA or MS in Human Resource Management majors were billed $4,516 to $10,675 each term. Online MBA tuition charged $405 per credit or $14,580 total.
According to the NCES College Navigator, the Student Financial Assistance Office in Old Main Room 116 gets 74 percent of MU Thundering Herd median aid of $8,603 apiece or $61.27 million combined. Business funds include the Amsbary & Johnson Scholarship, Clyde & Pansy Slater Scholarship, Community Trust Bank Scholarship, David Haden Scholarship, Dixie Franklin Memorial Scholarship, Dr. Guru Kademani Memorial Scholarship, Edith Kramer Scholarship, Frank Deacon Scholarship, Gough Family Scholarship, Lavona Culp Scholarship, Major General James Baylor Scholarship, and Robert Alexander Scholarship. The John Laidley Scholarship gifts $4,500 per year to freshmen meeting the 3.7 GPA and 1300 SAT score. The Achievement Tuition Waiver Grant has an April 15th deadline for students taking 30+ credits annually. The Office of Human Resource Services has an Employee Dependent Undergraduate Assistance Program worth up to $8,128. Sending FAFSA applications coded 003815 sets Federal Pell Grant, SEOG Grant, Work-Study, and Direct Loan awards. West Virginians also utilize the Promise Scholarship, Higher Education Grant, and Adult Part-Time Grant.
Continue reading about Marshall University at the Division of Management, Marketing & MIS website.
Related Resource: Is an HR Degree Worth It?