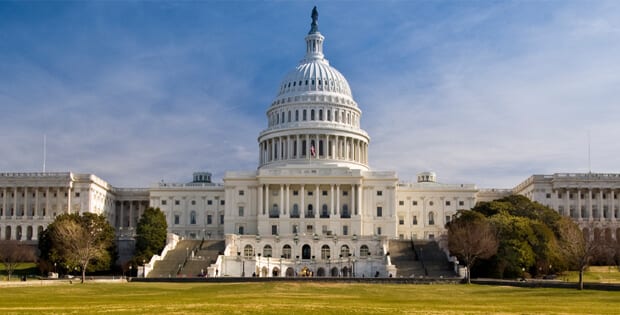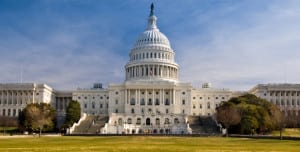 As more baby boomers retire, the staffing needs at most local, state, and federal agencies will require a growing number of human resources government jobs to push for effective hiring processes. Though it's expected that the need for entry-level HR staff will be the top priority, there will always be a demand for seasoned human resources professionals to take over important leadership positions to ensure work practices go off without a hitch.
HR leaders can find upper-level roles in virtually all government agencies, including the Department of Veterans Affairs (VA), Veterans Health Administration (VHA), Office of Personnel Management (OPM), U.S. Department of Treasury, and Department of Defense (DOD). If aiming big towards high-level leadership positions that impact the work lives of thousands of employees, below are some of the government jobs in human resources that could be yours.
Related Resource: What are Some Good Entry Level Human Resources Jobs? 
Director of Human Resources
Often also referred to as a the EEO Officer, the Director of Human Resources is a popular government job title for upper-level leaders planning, directing, implementing, and administering various aspects of HR functions in their agencies. Directors have a valued management position in providing consultation to managers about strategic staffing plans, compensation, benefits, training, budgeting, and labor relations while guaranteeing compliance with laws. Although some positions may be available for HR directors with a bachelor's degree, it is more probable to find openings with a master's degree and at least five years of supervisory experience in an organization of over 75 employees.
Vice President (VP) of Human Resources
State government agencies often hire Vice Presidents of Human Resources to provide administrative direction through the implementation of services, policies, and programs aimed at solving employee-oriented issues. To develop the high-performance culture that emphasizes empowerment, quality, goal attainment, and productivity for a superior workforce, the VP leads the Human Resources Department to manage the various daily labor relations issues. Since VPs must supervise a large staff of managerial, professional, and clerical HR personnel, it's typically required that candidates have a master's degree with SPHR designation and at least ten years of professional-level experience in human resources management.
Chief Human Capital Officer (CHCO)
Within several federal government departments, the Chief Human Capital Officer (CHCO) chairs leadership councils to manage innovative human capital business practices that help supervisors across their department improve workforce productivity and diversity. In an effort to deliver results-focused outcomes that support the strategic goals of the department, the CHCO must be highly knowledgeable in all areas of human capital management, from employee staffing and compensation to workforce development and performance management. Typically recognized as the highest possible HR job in government, the CHCO must be appointed through a proven track record for transformational change. Competition is very fierce among directors looking for this prestigious promotion, especially with a limited number of positions.
While there are some HR differences in the public sector, most of these government jobs will have the same overarching goal of enabling their organizations to attract, develop, and retain a talented workforce to exceed objectives. It's recommended that you take training courses specifically related to the public sector to ensure you have the knowledge to handle the unique hiring and staffing processes undertaken in government agencies. Then, you'll have the best chance of unlocking these high-level human resources government jobs you aspire to.
Related Resource: What is Workforce Diversity?