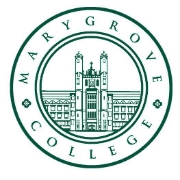 Graduate Human Resources Education at Marygrove
Marygrove College is also featured in our ranking of the 20 Most Affordable Online Master's in Human Resources
Since July 2013, the Graduate School has offered a premier, SHRM-aligned Master of Arts in Human Resource Management for Marygrove College Mustangs to learn the latest real-world workplace strategies used to improve organizational relations. Chaired by Prof. Kathy Bradsher, a Ford Motor Company executive, the 36-credit, two-year curriculum produces HR managers capable of recruiting, training, and retaining skilled personnel. Two distinct tracks are available for HR Generalist and HR Development. Either online via Canvas or face-to-face in Detroit's Liberal Arts Building, students take fast seven-week, 500-level classes from Collective Bargaining to Compensation Management.
For shorter study, graduates can select the 18-credit Certificate in Human Resource Management online. After a capstone project, Marygrove alumni benefit from the career's projected 9 percent job growth.
About Marygrove College
Marygrove College originated on November 10, 1845, when three Catholic nuns sent by Father Louis Florent Gillet arrived in Monroe to create the Sisters Servants of the Immaculate Heart of Mary. In January 1846, they welcomed an inaugural all-female class to St. Mary's Academy. By 1905, it became St. Mary's College with the first postsecondary courses in the classics. Five years later, the Michigan Legislature approved its state charter for two-year associate degrees. In March 1922, Mother Domitilla Donohue purchased land in northwest Detroit for $241,000 to relocate St. Mary's from Monroe. In Fall 1927, St. Mary's transformed into Marygrove College to admit over 100 juniors and seniors. That same year, Dr. George Hermann Derry became the United States' first lay president of a Roman Catholic college. Desegregated in 1938, Marygrove finally became coeducational in 1970. On August 9, 2017, Marygrove decided to eliminate all bachelor's programs.
Endowed for $1.76 million, Marygrove College now employs 161 faculty teaching 966 post-grad Mustangs from 10 countries online or at the 53-acre, Tudor-Gothic Detroit campus designed by D.A. Bohlen & Son with an active SHRM Chapter. In 2015, Marygrove notably won a $20,000 National Endowment for the Arts Grant. In 2012, Marygrove had a Detroit Regional Chamber Emerging Leader Award recipient. Marygrove College received a 2017 ASLA Professional Award for the Fitzgerald Revitalization Project too. The U.S. News & World Report ranked Marygrove within the top 165 Midwest universities. Affordable Colleges Online named Marygrove the World Wide Web's 23rd best human resources value. College Factual crowned Marygrove the 183rd best Catholic institution and 273rd most focused business school. Washington Monthly declared Marygrove College the 341st best master's choice.
Marygrove College Accreditation Details
On July 9, 2018, the Higher Learning Commission of the North Central Association (HLC-NCA) Board of Trustees formally notified Marygrove College that the Show-Cause Evaluation was satisfactory to reinstate Level III accreditation without sanctions through 2021-22 under its ninth president, Dr. Elizabeth A. Burns, who earned the Verill & Ruth Fischer Professor Award. Based 275 miles west via Interstate 94 in Chicago, Illinois, this giant 19-state Great Lakes Region accreditor is recognized by the U.S. Education Department to monitor Marygrove's 14 master's and three certificate offerings. Further, the Master of Arts in Human Resource Management is properly aligned to the Society for Human Resource Management (SHRM) guidelines.
Marygrove College Application Requirements
Getting into Marygrove College is classified "moderately difficult" by Peterson's because only 327 of the 798 Fall 2017 applicants were selected for competitive 41 percent acceptance. Post-grad Mustangs racing toward the Master of Arts in Human Resource Management must finish at least 120 semester credits of bachelor's education. Accredited four-year curriculum in any business or non-business major would qualify. Earning mostly As and Bs is essential for the minimum 3.0 cumulative GPA. On average, admitted students present a 3.69 GPA. Foreign schools using non-4.0 grading scales must submit a course-by-course evaluation instead. International students also prove English skills with at least 550 TOEFL pBT, 77 MELAB, or 6.5 IELTS scores. Marygrove College doesn't require taking the Graduate Record Exam or its GMAT equivalent. Preference is given for HRM majors with 12+ months of work experience. Earning the SHRM-SCP certification will entail three or more years in the human resources field.
Marygrove College conveniently has rolling graduate admission to apply anytime. It's suggested that hopeful Master of Arts in Human Resource Management students file at least one month before enrollment. Current semester start dates are September 3rd for Fall, January 7th for Winter, and May 7th for Summer. Accordingly, visit the Admission Department's website to submit the Marygrove Application online for free. Forward official bachelor's transcripts to 8425 West McNichols Road in Detroit, MI 48221. For GRE/TOEFL results, select institutional code 1452. Supplemental checklist items include the interview, two recommendations, resume or CV, career plan, and writing sample. Contact (313) 927-1821 or [email protected] with questions.
Tuition and Financial Aid
For 2019-20, Marygrove College is charging Master of Arts in Human Resource Management majors $801 per credit in Detroit. That's a small 4.4 percent increase from the 2018 rate of $767 per credit. Graduate course audits have a flat-rate price of $446 each. Online Canvas courses are discounted to $643 per credit. Each term, post-grads must cover a $120 registration fee and $55 technology fee. Credit by exam options cost $90 per credit. Graduation applications incur another $100. Annual full-time master's attendance equals about $11,438. The 30-credit M.A. degree's tuition totals $28,836 on-campus or $23,148 online. Marygrove also budgets about $7,800 for off-campus living, $740 for books, and $550 for personal expenses each year.
According to the NCES College Navigator, the Financial Aid Office in the Edward & Jane Brickerhoff Delahanty Welcome Center gets 92 percent of full-time Marygrove Mustangs tuition assistance averaging $13,152 each for $5.95 million total. Institutional programs include the Full Tuition Scholarship, Presidential Scholarship, Emmet & Frances Tracy Scholarship, Margaret DeSantis Scholarship, Maria Kostecke Murphy Scholarship, Marie Louise DeMarco McLeod Scholarship, Phi Theta Kappa Master's Scholarship, Sister Suzanne Fleming IHM Scholarship, and Sister John Clement Hungerman Scholarship. The Community Foundation for Southeast Michigan has established 25+ funds, such as the Winnifred Stinson Basile Scholarship, Enrico & Marie Vespa Scholarship, and Otis Smith Scholarship. Filing FAFSA forms coded 00284 determines Federal Direct Unsubsidized and Graduate Plus Loan eligibility. Limited nine-month graduate research assistantships are available for tuition waivers. Graduate HR programs like the Susan R. Meisinger Fellowship, Jane M. Klausman Scholarship, and Barbara Sanchez Scholarship can also help.
Continue learning about Marygrove College at the Human Resource Management Department website.