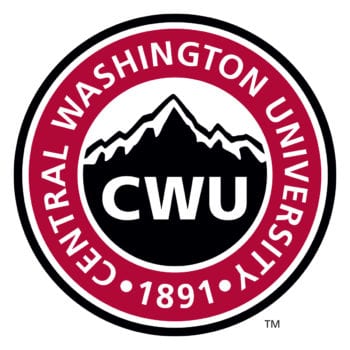 Becoming a Human Resources Professional at CWU
Central Washington University is also featured in our ranking of the 25 Best Return On Investment Degrees in Human Resource Management (Bachelor's).
At Shaw-Smyser Hall, the College of Business grants a Bachelor of Science in Business Administration (BSBA) with a Human Resource Management Specialization for Central Washington University Wildcats to develop industry-relevant skills for employee relations. Chaired by Dr. Kathryn Martell, the 180-credit, AACSB-accredited curriculum covers the best practices for recruiting and retaining a talented workforce. Undergrads take daytime or evening Ellensburg courses like Labor Economics and Compensation Policy with a 19:1 student-faculty ratio. Majors might also conduct Northwest Center for Organizational Research projects, pledge Beta Gamma Sigma, join Women in Business, and travel to South Korea. Ranked 110th by Educate to Career, Central Washington has 98 percent job placement with mean mid-career pay of $93,200 at Boeing, Costco, Deloitte, Starbucks, CH Robinson Worldwide, and more.
Related Resource: What is Workforce Diversity?
About Central Washington University
Central Washington University originated on September 6, 1891, when Principal Benjamin Franklin Barge welcomed an inaugural class of 51 to the Washington State Normal School. In 1893, it relocated from the Washington Public School to its first Ellensburg building called Barge Hall. During the late 1920s, it launched a four-year bachelor's program for teachers. In 1937, it became the Central Washington College of Education. One decade later, the Master of Education became its first graduate program. In 1961, the Legislature passed public legislation to make it Central Washington State College. In 1976, it was added to the National Register of Historic Places. In 1977, President Donald Garrity approved its current Central Washington University name. By 2003, the James E. Brooks Library was dedicated. In 2006, CWU invested $58 million to erect the Student Union & Recreation Center.
Endowed for $19.9 million, Central Washington University now employs 515 full-time and 204 part-time faculty teaching 12,342 Wildcats from 36 countries online, on the 380-acre Ellensburg campus, or at eight centers with 125+ clubs like the SHRM Chapter for 76 percent retention. In 2019, Central Washington won the National NIRSA Award for Best Integrated Marketing Campaign. In 2018, CWU received its fourth Insight Into Diversity Higher Education Excellence in Diversity Award. Central Washington University earned a 2012 AIA Design Merit Award for Hogue Hall too. The U.S. News & World Report ranked CWU the 48th best West college and 51st top regional value. On Niche, CWU has Washington's seventh most diversity and ninth-best athletics. Forbes picked Central Washington University 196th for public education. WalletHub applauded CWU for the fourth-best campus experience.
Central Washington University Accreditation Details
On October 25, 2018, Central Washington University announced that the Northwest Commission on Colleges and Universities (NWCCU) Board of Commissioners voted to reaffirm the Level III accreditation status through 2027-28 under President James L. Gaudino, Ph.D., who accepted the Employee Support of the Guard and Reserve Pro Patria Award. Located 108 miles west via Interstate 90 in Redmond, this superb seven-state Pacific Northwest Region accreditor is recognized by the Council on Higher Education Accreditation (CHEA) to review CWU's 88 undergrad and 36 graduate degrees. Further, the College of Business maintained approval from the Association to Advance Collegiate Schools of Business (AACSB) International on May 5, 2016. The BSBA curriculum also aligns to the Society for Human Resource Management (SHRM) guidelines.
Central Washington University Application Requirements
Enrollment at Central Washington University is classified "moderately difficult" by Peterson's since 7,932 of the 12,320 Fall 2018 applicants were chosen for only 64 percent acceptance. First-year Wildcats chasing the Human Resource Management BSBA Specialization must graduate from accredited high schools or earn the GED equivalent. Taking four years each of English and mathematics is highly recommended. Freshmen with cumulative GPAs above 3.0 are guaranteed spots. Cumulative GPAs of 2.0-2.99 require an extra personal statement. The Class of 2022 presented an average GPA of 3.14. The middle 50th percentile had SAT scores of 960-1160. Mid-range admitted ACT scores were 18-24. Transfers are test-optional for undergrads with 40+ quarter credits from accredited institutions. Collegiate GPAs of 2.5 and better are generally successful. The College of Business accepts a maximum of 135 quarter credits for transfer. International learners must pass a 100-level English course graded at least B or exceed the 500 TOEFL pBT exam mark.
Central Washington University conveniently has rolling admission each quarter. Current priority deadlines are February 1st for Fall, November 1st for Winter, March 1st for Spring, and June 1st for Summer starts. Financial aid documents are due on April 1st each year. Accordingly, complete the online or paper CWU Application with a $50 non-refundable fee. Forward sealed transcripts to 400 East University Way in Ellensburg, WA 98926. Send official test reports using SAT/TOEFL code 4044 or ACT code 4444. Attach supplemental materials, such as the fee waiver, GED certificate, transfer evaluation, optional recommendation letter, and personal statement. Contact (509) 963-1211 or [email protected] with questions.
Tuition and Financial Aid
For 2019-20, Central Washington University is charging in-state undergrads $2,757 per quarter. Non-resident Human Resource Management BSBA Specialization tuition is $7,984 quarterly. These figures include the $237 activities fee, $102 health fee, $56 athletic fee, and $30 tech fee. Living at the Ellensburg campus' dorms like Wendell Hall adds $12,637 for room and board each year. CWU budgets $900 for books, $1,752 for personal, and $1,170 for transportation. Traditional annual bachelor's attendance equals about $24,731 in-state and $40,413 out-of-state. The Western Undergraduate Exchange drops attendance costs to $28,156 yearly. Online Bachelor of Science in Business Administration courses are priced $850 to $1,658 apiece.
According to the NCES College Navigator, the Office of Financial Aid in Bouillon Hall Room 106 connects 65 percent of full-time CWU Wildcats to median tuition assistance of $8,001 each for $58.24 million combined. Business funds include the Greg LeClair Scholarship, Hal Wolf Scholarship, Jason & Rakhee Phelps Scholarship, Linda Storey Scholarship, Ryan Patrick Dacy Memorial Scholarship, Fabyn Hanson Scholarship, Day Family Scholarship, BiMart Corporation Scholarship, John & Kathleen Bezold Scholarship, and Danton Scholarship. The Presidential Scholarship gifts $5,000 total to outstanding freshmen with cumulative GPAs of 3.7-4.0. The $5,772 Dale & Dorothy Jaques Scholarship assists non-traditional students and military veterans with minimum 3.0 GPAs. Federal resources, such as the Pell Grant or Work-Study Program, require FAFSA applications coded 003771. Washingtonians could also claim the State Need Grant, American Indian Scholarship, Passport to College Scholarship, and College Bound Scholarship.
Continue reading about Central Washington University at the College of Business website.
Related Articles: