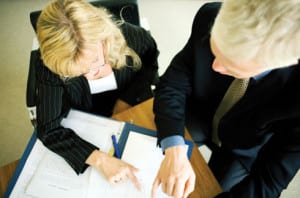 Human resources is easily one of the most vital parts of any company, since it manages everything from employee retirement packages to healthcare benefits, dispute resolution, and general corporate communications. Being highly skilled in this area can help job candidates land lucrative management positions, earn higher salaries, and stand a better chance at keeping all employees perfectly compensated, protected from illness, and aware of their rights in the workplace.
Many human resources professionals, or those who aspire to a career in the field, consider an MBA in human resources to be their ultimate goal. The question is: How does someone transition from an undergraduate program in this area to the graduate-level management degree that so many employers are looking for? One factor is work experience, which is often a requirement or a recommended attribute of every application submitted for admission.
Related Resource: Entry Level Human Resources Jobs
No Formal Requirements: Work Experience Benchmarks Vary Between Schools
Currently, there is no universal requirement that human resources MBA applicants have any amount of work experience when applying for admission. Many universities, however, have taken it upon themselves to create guidelines or work experience requirements, since practical job experience can help candidates stand a better shot at succeeding in the classroom and applying their classroom skills in real-time when they head back to the office.
Resource: 50 Most Affordable Human Resource MBA Degree Programs
As a general rule, applicants will want to have at least 3 years of relevant human resources experience prior to submitting their application to HR MBA programs . In addition to providing candidates with the background knowledge they need to achieve at a higher level, this work experience will help applicants secure the professional recommendations they need to include along with their MBA program application in many cases. When in doubt, those applying to an MBA program in human resources management should check each university's application guidelines and checklist, applying only to those programs that align with their current amount of experience and their undergraduate credentials.
More Than Just Experience: A Look at Supplemental Application Materials
While work experience is a good thing to have when applying to an MBA program in human resources management, it's not the only thing that can make or break a typical application. Indeed, candidates interested in human resources programs should make sure they satisfy the following additional criteria:
– Candidates will need to have GMAT scores available, and those scores must be sent along with the application for admission before a school will consider the candidate.
– Applicants should include professional and academic references as required.
– Most schools require that applicants to a program have earned a related degree as an undergraduate. That often includes a B.S. in human resources, management, finance, or business administration. Some schools will substitute relevant experience for a related undergraduate degree.
– Most schools require at least an undergraduate GPA of 3.0, though the most prestigious human resources MBA programs in the country require between a 3.5 and 3.75 undergraduate GPA in many cases.
While work experience isn't always required by business schools, applicants who have at least 3 years of relevant experience to their name will find it far easier to be accepted into a prestigious MBA program. When combined with undergraduate achievement and strong GMAT scores, admission to this program will simply be easier and a bit more straightforward.
Related Articles: