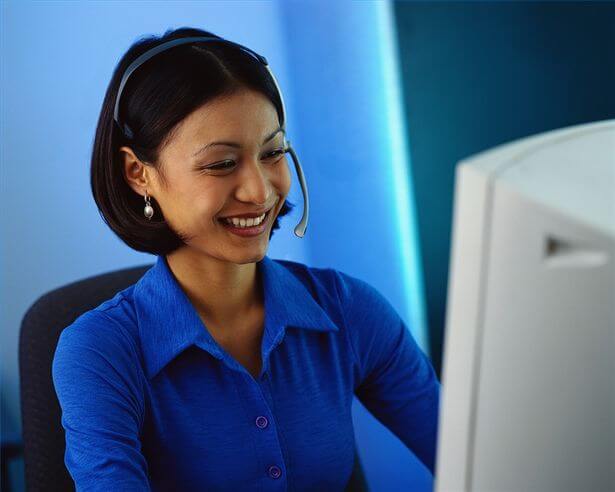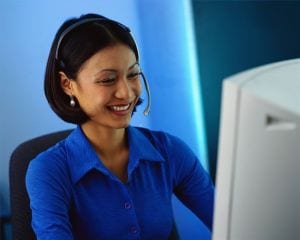 If you are interested in working from home and you are studying to become an Human Resources professional, it is important to verify that there are telecommuting HR jobs to compete for.
With more and more companies relying heavily on enterprise software and Information Technology, it is becoming possible to work from home and receive the same benefits that you would if you worked a traditional office job. Telecommuting has become a practical option for individuals who live in rural areas, individuals who want to cut out their commute, and people who would prefer to work from home so that they can spend more time with their children. Read on, and learn about some of the popular HR jobs where you can telecommute.
Related Resource: What are Some Good Entry Level Human Resources Jobs? 
Telecommuting Positions For HR Recruiters
If you would like a home office position where you will have all of the computer equipment that you need to succeed, many companies offer telecommuting recruiter positions where your responsibility is to find talent. As a recruiter, you will be in contact with the Hiring Manager to discuss the company's recruitment efforts and goals.
You will have your own region where you must develop a plan and work as a liason between recruitment agencies and the company that you work for. You may also interview prospective employees by phone, review resumes and ultimately evaluate technical qualifications and skills. If you find a good candidate, you will refer this candidate to the hiring manager so that the manager can make the final decision and extend an offer for employment. One of the most popular types of recruitment positions that is available to telecommuters is in healthcare recruiting where there is a growing need for nursing professionals.
Related Resource: 20 Companies With the Best Benefits
Telecommuting Positions for HR Administrators
More and more companies are being forced to decide which positions need to stay in-house and which positions can be outsourced. Rather than outsourcing HR professionals, a better option is to allow them to telecommute to keep operational and overhead costs down as much as possible. It is possible for HR administrators to work from their own home offices in many cases, and this is why more and more companies are offering administrators the option to telecommute.
As a telecommuting HR administrator, you will support with onboarding new employees, offboarding employees who have been terminated, benefits administration, training, compliance and employment policies. The actual tasks that you are asked to perform will depend on your level of experience and the organization that you work for. It is important to be highly trained in HR and an independent worker who is very organized if you plan to work in a telecommuting role like this.
There are obviously several different positions that you can choose from if you are interested in telecommuting. These are just two of the titles that are a popular options for HR majors who want to work from home. Some of the biggest companies in the United States, including United Healthgroup, Xerox and Dell, are willing to hire either partial or full telecommuting employees. The option to work remotely benefits the company and the employee. Not only will it improve a company's employee retention while lowering costs, it offers employees a better work-life balance. Make sure you consider all of the telecommuting HR jobs and choose the best company.
Related Resources:
What Careers Can I Pursue With a Human Resources Degree?