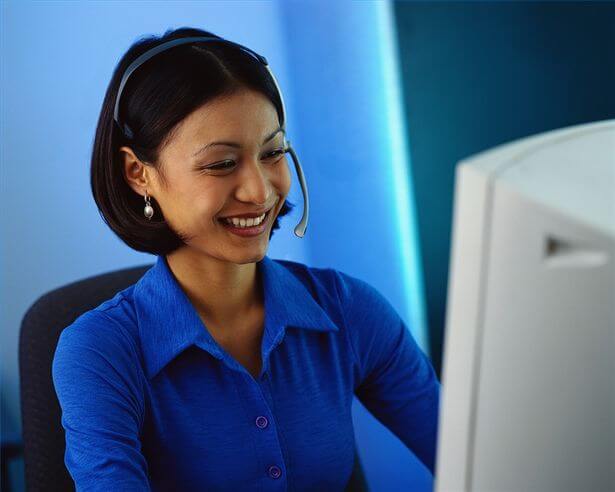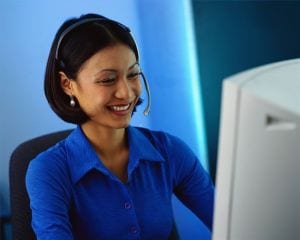 According to the US Census Bureau, the number of people working from home tripled between 2019 and 2021 to a whopping 17.9%.  Remote work arrangements have become increasingly popular in recent years.   If you are a human resource professional interested in work from home opportunities, there has never been a better time to explore your options.  It might be worth considering HR work from home positions in your job search.
Work From Home Arrangements Benefit the Company
Offering work from home arrangements can be beneficial to a company.  Studies have shown that remote workers have greater productivity.  Away from an office environment, workers experience less distractions and interruptions.  They can focus on tasks and work with greater efficiency.
Human resource work has evolved to be more digital.  Cutting edge online tools have revolutionized the field and made it easier than ever to work remotely.  HR professionals can accomplish many of their job duties virtually, without the need to meet face to face.   This results in cost savings for companies by reducing office space and saving on utilities.
Another bonus to employers offering work from home HR jobs is greater access to top talent.  Without the need to relocate, employers have access to top professionals from around the world.   This increases the change of finding the right fit for the job.
Work From Home Also Benefits Employees
Telecommuting has become a practical option for:
job seekers who live in rural areas
individuals who want to cut out their commute
people who would prefer to work from home so that they can spend more time with their children
WFH arrangements offer greater flexibility when it comes to work schedule and location.  Employees feel like they have greater control over their work-life balance.  Having some flexibility with work hours helps create an environment that suits the employee's needs.
WFH also reduces commute stress.  According the US Census Bureau, the average one-way commute in the US was 27.6 minutes in 2019.  Employees who work remotely experience less fatigue and increased job satisfaction by avoiding the daily commute.
What Does it Take to be a Successful Work From Home Employee?
To be successful in a work from home HR position, you'll need to have:
advanced computer skills
strong written communication skills
self-discipline and time management skills
Remote work is not for everyone.  It requires a considerable amount of self-motivation and discipline to stay focused and productive.  Employees need to be able to adapt to changing circumstances and embrace new ways of working.
What are Some of the Top Work From Home Human Resources Jobs?
Read on and learn about some of the popular human resources work from home jobs.
Related Resource: What are Some Good Entry Level Human Resources Jobs? 
Human Resources Recruiter
One of the most popular remote HR jobs is a recruiter.  Much of a recruiter's work can be done remotely including:
reviewing resumes
conducting phone or Zoom interviews
coordinating interview schedules
managing candidate databases
Recruiter WFH HR jobs are also beneficial to the employer. Remote work eliminates geographic limitations, allowing greater access to talent.  If you find a good candidate, you will refer this candidate to the hiring manager so that the manager can make the final decision and extend an offer for employment.
There may be times when an HR recruiter needs to travel or go into the office.  Examples might include attending a job fair or conducting an on-site interview.  It's important to ask about remote work options and expectations during the interview process.
One of the most popular types of recruitment positions that is available to telecommuters is in healthcare recruiting where there is a growing need for medical professionals.
Related Resource: 20 Companies With the Best Benefits
HR Generalist
A human resource generalist performs a wide range of HR-related tasks and responsibilities.  Rather than specialize in one area of HR, an HR generalist has a broad skillset.  Common responsibilities include:
recruitment and selection
employee relations
benefits and compensation
HR policies and compliance
training and development
Many HR generalists have transitioned to a WFH or hybrid work model depending on their specific responsibilities.  Human resource software packages including Oracle HCM Cloud and BambooHR make it easier for these HR professionals to complete work tasks away from the office.
HR Specialist
While a generalist is a "jack of all trades" in the HR realm, an HR specialist focuses on a specific area or function of the field.  They provide specialized support and guidance to an organization.  Some examples of specialist roles include:
Recruitment and Talent Acquisition Specialist: These specialists source and attract top talent.  They review resumes and conduct interviews.  They also coordinate the selection and hiring of new employees to the organization.
Complementation and Benefits Specialist: These HR professionals design and administer compensation and benefits programs.  They might conduct market research or analyze salary data.  They also ensure compliance with applicable laws and regulations.
Employee Relations Specialist: Employee Relations Specialists handle employee relations matters.  They address employee grievances and help resolve conflicts.  They provide guidance to managers and employees about policies and procedures.
HR Information Systems (HRIS) Specialist:
Human Resources Assistant
Another popular remote HR job is an HR assistant.  This entry level position provides support to the HR department.  Responsibilities may vary according to an organization's size and structure but may include:
administrative support
assisting in the recruitment process
onboarding new employees
update employee records
maintain human resource files
benefits administration
HR reporting and data analysis
Since an HR assistant works in a supporting role, many of their job responsibilities can be carried out in a virtual environment.  They can receive guidance and support from a generalist or specialist online, over the phone, or by using zoom video calls.
Conclusion
With the right training and skills, you may find a variety of HR positions that offer the opportunity to work from home.   Some of the biggest companies in the United States, including United Healthgroup, Xerox and Dell, are willing to hire either partial or full telecommuting employees.
Work from home HR positions benefit the company and the employee. WFH and hybrid work schedules improve a company's employee retention while lowering costs.  The flexibility these arrangements offer give employees a better work-life balance. Make sure you consider all of the telecommuting HR jobs and choose the best company.
Related Resources:
What Careers Can I Pursue With a Human Resources Degree?