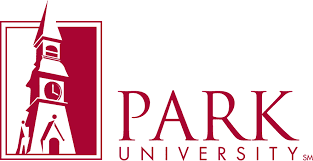 HR Management Programs at Park University
Park University is also featured in our ranking of the 30 Most Affordable Online Bachelor's in Human Resource Management.
Park University offers business and management programs for students, including a Bachelor of Science (BS) in Management with an emphasis on human resources. This program is available online and on more than 30 military bases. Students take 63 credits of classes to complete the business core and need to maintain a grade point average of 2.0 or higher before they can move to the HR core. The business core includes Applied Computer Technology for Business, Financial Management, Principles of Microeconomics and Business Applications. Some of the classes in the HR core include Introduction to Human Resource Management, Employment Law, Compensation Management and Planning and Staffing.
The Parkville, Kansas City and online campuses offer a human resource management certificate program for undergrads. It features just 12 credits of courses and gives students an introduction to HR management. All of the classes will transfer to the full degree program if the student decides to work on a degree. Both the program chair and the Dean of the College of Management teach classes in this program. Those courses help students learn about the laws that managers follow and the ethical situations that they face. They also look at the ways they identify the best people for open positions.
Also available is an Associate of Science (AS) in Management. This is available on Air Force bases and select campuses as well as online. The 27 credits of required business and management courses will transfer to the university's Bachelor of Science (BS) in Management program too, which includes 57 credits of required classes. Students in the bachelor's program can also choose a concentration in business administration, which focuses more on the operations of a business. Luke, Little Rock, Wright Patterson, Laughlin and Randolph are some of the bases that offer these programs.
The top program for graduate students is the Master of Business Administration (MBA) track. In the 4 + 1 program, majors only need to take one year of classes after finishing a bachelor's degree to earn an MBA. It is also available as a traditional program for students coming from other colleges. Operations Management, Managerial Finance, Strategic Marketing, and Organization Behavior and Leadership are some of the classes in the MBA program. The university also offers a graduate certificate in human resource management that is available on campuses in Missouri, Texas, Ohio, and online. It includes only 12 credits at the post-bachelor level.
About Park University
Park University is a private university that was established as Park College in 1875. John A. McAfee received a land donation from George S. Park and named the college after him. The original campuses included a large hotel made from stone where students lived. They received free room, board and tuition in exchange for working for the college. Built in 1886, MacKay Hall is the oldest building on the campus and was named after Duncan MacKay who donated the money for the structure. Park University now consists of the Park University Graduate School in Kansas City and the main campus in Parkville, Missouri. Students can also take classes online and on dozens of campuses on military bases.
Park University Accreditation Details
All the HR and business degrees and programs that Park University offers have accreditation from the Accreditation Council for Business Schools and Programs (ACBSP). ACBSP also covers the associate degree programs in business available from the university. Students will also find the university's regional accreditation helpful because it lets them use the Free Application for Federal Student Aid (FAFSA) to get a financial aid package. Park has that accreditation from the Higher Learning Commission (HLC).
Park University Application Requirements
Park has an online application that asks students for five things, including where they want to take classes, when they want to start and where they went to high school or when they earned a GED. The application also asks about any other colleges the student attended and requires a credit card to pay the application fee. With the application accounts that they create, students can leave and return to the application later. Once they apply, they need to send their high school transcripts to Park and any college transcripts that they have. The university then asks students to set up a FAFSA account and apply for financial aid.
Both the graduate certificate and degree programs have the same start dates and application requirements. Most semesters or terms have at least two start dates and ask that students apply before one of those days. They will need to complete the application and respond to questions about where they went to college, what type of degree they have, when they will start classes, and which campus they want to attend. Park requires that all prospective graduate students submit the FAFSA and send copies of their college transcripts too.
Tuition and Financial Aid
The cost of attendance at Park varies between campuses. Undergrads pay $415 per credit hour when they take up to 20 credits and $427 to $440 if they take more credits. Active duty military personnel pay only $250 per credit hour after the university applies their discounts. A similar discount is available for federal employees and veterans and reduces their rates down to as low as $360 per credit hour. Most graduate students in a certificate or degree program pay $580 per credit hour. The university's discounts reduce this rate to $420 for active-duty students and $510 for veterans and federal employees. Students face additional fees when they take more than 20 units of classes.
Park encourages students to apply for scholarships, even if they assume they don't qualify. Institutional scholarships go to full-time students on the Parkville and Gilbert campuses. More than 100 scholarships are available for students through the university's endowment. These programs require that students apply between October first and the middle of February every year. Many students will also use loans, which they can get when Park has the student's FAFSA on file. Undergrads can borrow up to $5,500 in their first years and a total of $31,000. Graduate students can get loans of up to $20,500 each year and borrow a maximum of $65,500 not counting their undergrad loans. Park University accepts any external financing that students get in its human resource programs too.